ADAMoracle (ADAM)

ADAMoracle is the first decentralized oracle network that supports wide-area node quotation.

IMPORTANT: By investing in this business you agree to our Disclaimer. All information including our rating, is provided merely for informational purposes. CryptoTotem does not provide investment advice.
| | |
| --- | --- |
| Overview | Whitepaper |
What is ADAMoracle
ADAMoracle is the first cross-chain decentralized oracle that supports wide-area node quotation. It can provide smart contract developers with comprehensive tools and data, as well as a safer and more convenient oracle product. ADAMoracle will promote the development of rich business formats such as lending, asset synthesis, and prediction markets by connecting real-world data and blockchain systems.
ADAM, the token of ADAMoracle, has many application scenarios as well. For example, ADAM can be used to pay the data providers, and the users who used their data need to pay a certain amount of ADAM. This means that the more ADAMoracle is used, the higher value of ADAM is. It can be boldly predicted that in the future, blockchain will transfer data outside the chains through the oracle, and oracle will become an indispensable part of blockchain.
Details

IDO (DAOStarter Launchpad): TBA - TBA
Token supply: 100,000,000 ADAM


Legal

Registration year: 2021


Token info

Ticker: ADAM
Token distribution:
Node Mining - 60%
Community Contributors - 5%
Early Financing - 16%
Team Reserved - 5%
Liquidity Mining - 5%
Community&Marketing - 9%

ADAMoracle Roadmap
1
2020/7/1
ADAMoracle laboratory was established
2
2020/8/1
Obtain strategic investment from Collinstar/Redline Capital/ZB Labs/MCS CAPITAL /YottaFund/BTX Capital
3
Mid-April 2021
ADAMracle Beta version is online
4
Late April-Early May 2021
Launch on test net
5
Mid-May 2021
Voting system online
6
2021/6
Node election mechanism online
7
2021/7
Community governance online
8
2021/8
Launch global data sources ecological construction
Project team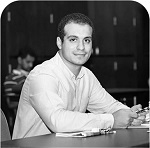 Ahmed Ebrahim
ADAMoracle founder and CEO Ahmed Ebrahim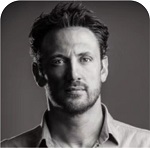 Christopher Quet‎
ADAMoracle Co-founder and CMO Christopher Quet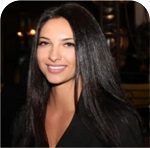 Olga Petrovska‎
ADAMoracle Co-founder and COO Olga Petrovska
Social media