aGifttoken (AGT) ICO

ICO

Ongoing

Jul 05, 2019 – Oct 05, 2019

Offering people gifts is one of the most wonderful traditions, as it shows generosity and caring. aGifttoken is an exceptional system that is created to rebrand gifting. It offers a method of transforming experience between a gift sender and a gift receiver with the aid of Blockchain technology. Our vision is to create a world in which people can celebrate the most important events regardless the geographical barriers. The recent estimates show that 6.5 billion people purchase greeting cards.

By investing in this business you agree to our Disclaimer
aGifttoken (AGT) ICO ratings

| | |
| --- | --- |
| ICObench.com | 3.7 / 5 |
| ICOmarks.com | 6.7 / 10 |
| TrackICO.io | 4.1 / 5 |
| ICOholder.com | NA |

Claim admin rights for this project
Overview
Whitepaper
What is aGifttoken
aGifttoken is an exceptional system that is created to rebrand gifting. Considering the challenges of being confident in the gifting sector, aGifttoken offers a method of cultivating trust between a gift sender and a gift receiver with the aid of Blockchain technology. Our vision is to create a world in which you and your friends can celebrate the most important events regardless the geographical barriers.
By using our platform we enhance the art of ensuring trust and confidence that makes gift senders to contribute more than initial estimated to the community they belong.
Considering a scenario where your birthday is coming and you use the app aGiftapp to share your wish list for gifts. Your friends will have the possibility to send you aGifttoken as a gift for your birthday or can even send you an amount of money via PayPal.Me so you can purchase the products listed in the wish list. We will give to senders the confidence that their contributions will reach their loved ones. aGifttoken is more than just a cryptocurrency. aGifttoken is to become the primary option as gift to be sent and received using aGiftapp platform. This will ensure more trust and confidence between friends and will bring greater commitment. It will not only transform the process of gifting, but will also ensure more engagement and care in the community. aGifttoken is the new concept nowadays to offer gifts using blockchain technology. Our mission is to bring transparency and trust in the gifting activities, considering that the current system of sending gifts is many times a one directional experience without full engagement of both parties.
Details

Public sales: Jul 05, 2019 - Oct 05, 2019
Token supply: 35,000,000 AGT
Total tokens for sale: 30,000,000 AGT
Soft cap: 10,000,000 AGT
Hard cap: 20,000,000 AGT


Legal

Blockchain Platform: Ethereum
Office address: Bucharest, Romania

Token info

Ticker: AGT
Type: Utility-token
Token standard: ERC20
Token price in USD: 1 AGT = 5 USD
Accepted currencies: ETH
Token distribution:
3% - Development
4% - Marketing
2% - Legal
3% - Security
88% - Buyback the aGifftoken
Funds allocation:
67% - Public Contributions
15% - Research
10% - Reserved Funding
5% - Founders & Team
3% - Bounty & Advisors

aGifttoken Roadmap
1
October 2017
aGiftapp prototype launch with PayPal.me option of contribution
2
October 2017 - February 2018
Testing and bug fixing for the aGiftapp for the aGiftapp Beta version (hybrid version) mobile and desktop.
3
March 2018 - May 2018
Market research and knowledge gathering regarding blockchain
4
June 2018 - September 2018
Business plan and concept set up for developing aGifttoken as an alternative to PayPal.me option within aGiftapp platform.
5
October2018 - February 2019
aGifttoken, smartcontracts and sales website deployment and creation.
6
June 2019
aGifttoken launch and website release.
7
3rd Quarter 10M aGifttoken sold
Soft cap reached.
8
3rd Quarter aGiftapp
aGiftapp native app (2.0 version) upgrade and development.
9
3rd Quarter aGifttoken integration
aGifttoken integrated within aGfitapp platform.
10
3rd Quarter 20M aGifttoken sold
Hard cap reached.
11
3rd Quarter Enhance community
Enhance the aGiftapp community.
12
3rd Quarter Marketing
Marketing and Social Media advertising .
13
4th Quarter 30M aGifttoken sold
Project successfully implemented.
14
4th Quarter Offering gifts for aGiftapp users.
aGifttoken is the primary option of offering gifts for aGiftapp users.
15
4th Quarter Price per token
Depending on the market and business conditions, price per token might be guaranteed at 2.5$.
16
4th Quarter aGifttoken token exchanges.
aGifttoken listed in major token exchanges.
17
4th Quarter Ongoing development
Ongoing development of aGiftapp application and explore opportunities for our customer community. So that, aGiftapp becomes the most used gifting app worldwide.
18
4th Quarter 30M aGifttoken sold
Project successfully implemented and price per token is guaranteed at 2.5$
Project team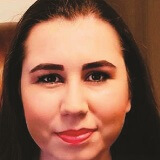 Ileana Tilvan
CEO

Adrian Tilvan
CPO

Heena Chawla
Project Manager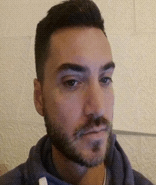 Liviu Craciun
Project Manager

Cristiana Deca
Legal and GDPR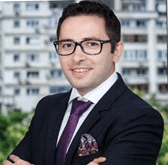 Cristian Deca
Law and legal solution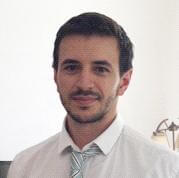 Lucian Dinut
Mobile App developer
Social media
MVP

How To get a verified Project status
To pass the verification you need to place a our logo on the main page of your website and make an announcement of the listing in your social network accounts. Send us the email in reply with confirmation of the link placement.
Top-Rated ICO's