AGRIC

ICO

AGRIC is a global agricultural chain based on big data and cloud computing, involves agricultural supplies, agricultural production, agricultural products processing, and agricultural products.

The AGRIC team claim that they have more than 1600 hectares of farms for agricultural output in the ASEAN region. The AGRIC financial ecosystem is designed for agricultural industry and integrates the following solutions: smart AGRIC mobile app (fruit and vegetables delivery), smart farming system (crop fields automatic monitoring and irrigation), AGRIC online market place (marketplace for farmers, suppliers and manufacturers), land title registering, etc. The ecosystem will employ an AGRIC coin that will be used for all transactions and payments.

IMPORTANT: By investing in this business you agree to our Disclaimer. All information including our rating, is provided merely for informational purposes. CryptoTotem does not provide investment advice.
| | |
| --- | --- |
| Overview | Whitepaper |
What is AGRIC
The agricultural industry is a trillion-dollar industry termed as the essential need for human survival. The global population is set to touch 96 billion by 2050. In the modern day, agriculture is in more danger than ever due to extreme weather conditions, excessive water pollution and rising climate and environmental changes. To meet the demand of this significant population and to give the farmers the due right they deserve for their efforts, the agricultural industry needs to leave the conventional approach out and embrace the modern day technology. AGRIC aims to disrupt this industry by providing a decentralised financial ecosystem that is architecturally designed to create a global marketplace and payment gateway of the agricultural sector. Also, AGRIC would be implementing cutting edge technology model of IoT (Internet of things) and blockchain technology to ensure that agricultural sector meets the requirement of the modern day human needs and increase quality production. AGRIC has more than 1600 hectares of farms for agricultural output across the ASEAN region. This white paper will furnish a detailed description of the current status and plans of the AGRIC. It aims to demonstrate how the AGRIC applies team expertise to people involved in the agricultural industry.
AGRIC, a global agricultural chain—combined with the world's top big data, cloud computing, the blockchain, internet of things, and artificial intelligence experts— developed, researched and mapped the layout of the global agricultural industry chain; mainly involving agricultural supplies, agricultural production, agricultural products processing, and agricultural products. The five links between circulation and agricultural product sales cover multiple sub-sectors.
AGRIC covers a wide range of sub-sectors, and its related agricultural sectors are linked to an indeed "agricultural internet of things- production line" using advanced technologies, based on the world's leading agricultural internet of things- production, agriculture big data and districts. Blockchain technology, relying on AGRIC's scale-intensive land resources and a highly organised management model in recent years, puts forward the standardised management model of "platform + base + farmer + physical store (experience store) + consumer" and establishes from the origin to Table of the agricultural internet of thingsproduction line.
AGRIC, translated into the agricultural chain, is very regulated, rigorous and powerful, from technology research and development, commercial trade, market operations, currency issuance and wallets, to international exchanges, full circulation, and future planning.
AGRIC has thousands of hectares of farms in Malaysia. These thousands of hectares of land will be used as land for agricultural production, and the products will be supplied throughout the ASEAN region.
AGRIC has a 20-year history of producing world-class agricultural products. It is distributed throughout Malaysia and exports products to the Asia Pacific region as far as the United States, Canada and Europe. AGRIC has been strictly adhering to and actively promoting the development of aquaculture, and smart planting with IoT technology has been introduced to help growers and farmers to reduce resource waste and increase productivity, as well as reduce the number of times that farmers carry fertilisers.
Details

Pre-sale token supply: 130,000,000 AGRICC
Token supply: 170,000,000 AGRICC
Total tokens for sale: 1,000,000,000 AGRICC


Token info

Ticker: AGRICC
Type: Utility-token
Token price in USD: 1 AGRICC = 0.30 USD
Accepted currencies: ETH
Token distribution:
20% - Reserve Fund
17% - ICO
13% - PreICO
10% - Developer
10% - Referral
10% - Founder
10% - Strategy Partner & Advisory
10% - Angel Round
Funds allocation:
60% - Development of Smart Apps and our Smart Contract Blockchain
30% - marketing and awareness campaigns
5% - security team
5% - legal team

AGRIC Roadmap
1
Q2: 2017
Idea Conceptualized
Research to make the idea concrete
Website Development Started
2
Q3: 2017
Wallet Creation Started
Research for acquiring IoT based technologies started
3
Q1: 2018
AGRIC Mobile App development started
AGRI Coin Website launched
Marketing and private round sale starts
Marketing and advertising plan initiated
Project official Launching
4
Q2: 2018
Pre-token sale starts
Token sale starts
5
Q3: 2018
Coin listing on major exchanges big data integration stated
(Cryptopia, Coinbene and Huobi pro) Hiring team members, developers and blockchain specialists
6
Q4: 2018
AGRIC Mobile App prototype released
Acquisition of further land and farming
AGRIC Coin fully integrated as a payment method with various merchants across the globe and AGRIC Mobile App
7
Q1: 2019
Smart Farming functionality in the platform and AGRIC Mobile App implemented
Live Stock Conservation related machinery and equipment acquired and implemented with AGRIC Mobile App
8
Q2: 2019
AGRIC expansion to countries outside Asia
Drones acquired for our farms and tracking functionality implemented in the app
Drones available for farming owners at discounted prices
9
Q3: 2019
Created AGRIC Chain dedicated platform
Project team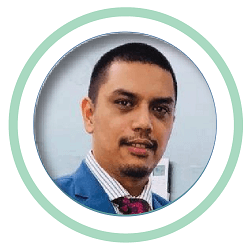 MOHD SHASHISIMANSHAH
CHIEF TECHNOLOGY OFFICER (MALAYSIA)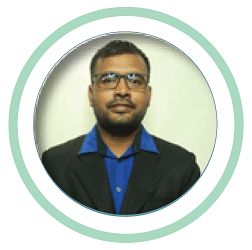 RANCIT AARAV
CHIEF OPERATING OFFICER (INDIA)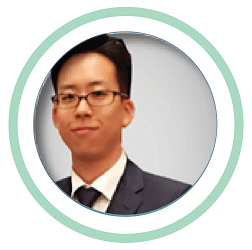 KATO TOSHI
CHIEF INVESTMENT OFFICER (JAPAN)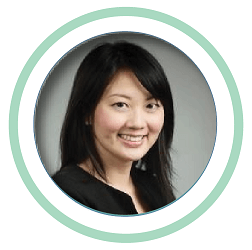 KIMBLE LEE
CHIEF BRANDING OFFICER (MALAYSIA)
Social media