AgriChain ICO

Not Verified

Past ICO

Apr 21, 2018 – Jul 31, 2018

AgriChain supports traditional, well-established agricultural supply chains with a dynamic and seamless software solution. Our product is a simple-to-use, secure, independent platform that connects and transfers information between supply chain participants.

By investing in this ICO you agree to our Disclaimer
AgriChain ratings

| | |
| --- | --- |
| ICOrating.com | |
| Hype score | Low |
| Risk score | NA |
| Investment rating | NA |

| | |
| --- | --- |
| ICObench.com | 3.2 / 5 |
| ICOmarks.com | 5.8 / 10 |
| TrackICO.io | 4.4 / 5 |
| ICOholder.com | NA |

Claim admin rights for this ICO
Overview
| | |
| --- | --- |
| Project industry | Media |
| Product type | Platform |
| Founded | Australia |
White Paper
Features
as a transformatiVe software platform, AgriChain reduces inefficiency and proVides Value to supply chain and market participants.
AgriChain supports traditional, well-established agricultural supply chains with a dynamic and seamless software solution. By enabling one-toone global trade, AgriChain encourages farmers and their supporting businesses to connect with buyers to develop and grow their own supply chains. AgriChain aims to make a positive impact on the global agricultural sector and society as a whole.
With the development of blockchain technology, AgriChain has an innovative digital approach and the required industry knowledge to distribute a greater proportion of value to the farmers and the critical businesses that support them. As more farmers move to home storage and away from bulk handlers, AgriChain can support the needs of the industry. By harnessing blockchain technology, farmers can sell their product directly from their home storage systems to domestic or international buyers in a safe, low-risk environment.
Supported by the expansion of the global produce containerisation market, AgriChain enables farmers to build their own global supply chains and export their commodities directly. AgriChain helps smaller farmers build networks to form farmerowned cooperatives, which is particularly relevant in developing economies. Coupled with AgriChain's logistics platform and global marketplace, farmers across the world can enjoy the benefits of direct market access.
AgriChain connects:
Farmers
Farmer representatives (brokers)
Trucking and logistics companies
Logistics brokers
Buyers of agricultural products
Manufacturers requiring agricultural products (dairies, flour mills, breweries, etc)
Smaller farming cooperatives
Suppliers of agricultural inputs (chemicals, fertilisers, etc)
Importers and exporters of bulk commodities
Customers and end users.
Key benefits
Supply chain tracking and automation
Combining user-friendly native mobile applications for farming and logistics operations with a powerful web application for business administration, AgriChain provides end-to-end visibility of the agricultural supply chain. AgriChain enables farmers, brokers and logistics companies to transfer data and automate the delivery process, from the paddock to end user.
As each load is picked up and delivered, data is collected and time-stamped at each point along the supply chain. All parties are updated in realtime as each transaction takes place. Through this process, AgriChain improves productivity, increases visibility, controls stock, automates freight orders and eliminates manual paperwork.
Information and data visibility
With AgriChain, users are empowered to make decisions supported by accurate information and market data. By providing visibility of commodity stocks, users know exactly how much product they hold, where it is going, when it is getting there, and what its value is. At every stage of the supply chain, users can be confident that they have the information required to maximise their bottom-line.
As the end-to-end supply chain can be tracked and managed through a single, industry-wide system, buyers and end users also benefit from improvements to data accuracy and completeness. Should contamination or any other product safety issues occur, affected products can be quickly identified and recalled without disrupting the entire supply chain.
Smart contracting
AgriChain provides seamless contract solutions between farmers, brokers, buyers and logistics providers. AgriChain's aim is to provide the best automated software solution for creating commodity contracts and freight contracts
The AgriChain system will enable buyers, sellers and freighters of commodities to interact in a blockchain-backed environment, ensuring both sides of the sale are protected. AgriChain will create the first global marketplace for buying and selling physical agricultural commodities using blockchain technology.
Recordkeeping and proof of origin
As commodities move along the supply chain, proof of origin can be established by creating an immutable blockchain record of the journey from paddock to plate. Key supply chain participants as well as supply chain nodes owned and controlled by each of these entities (such as fields, silos, trucks and delivery locations) are recorded at every stage. AgriChain also records key commodity data including the weights, types, varieties, grades, specifications and inputs. All users get a complete picture of the products they are purchasing, as blockchain allows for a fully transparent and traceable supply chain.
ICO Details

Pre-ICO token supply: 40,000,000
ICO token supply: 1,000,000,000 AGRI
Hard cap: 750,000,000 USD


Legal

ICO Platform: Ethereum
Country limitations: China, United States, Vietnam
Registration country: Australia
Registration year: 2017
Office address: (ACN 613 275 102) of 10 Elder Entrance, Burleigh Heads in the State of Queensland 4220

Token info

Ticker: AGRI
Type: Utility-token
Token standard: ERC-20
Token price in USD: 1 AGRI = 0.075 USD
Accepted currencies: ETH, BTC, XEM
Token distribution:
10% - Team (Present and Future)
30% - Commodities Fund
20% - Public Growth Pool
8% - Future Operations
30% - Public Distribution
2% - Social Programs
Funds allocation:
40% - Platform Development
25% - Growth and Marketing
20% - Business Operations
10% - Research and Prototyping
5% - Contingency

AgriChain Roadmap
1
2015 Q4
AgriChain founded.
2
2016 Q1
User requirements gathering.
3
2016 Q2
AgriChain begins development of the first software iteration.
4
2016 Q3
AgriChain 1.0 is released to a core group of farmers and grain brokers across the east coast of Australia.
5
2016 Q3
AgriChain wins StartUp House (San Francisco) Battlefield - Best Pitch.
6
2016 Q4
The AgriChain team gathers essential feedback and insights into how growers and logistics companies use the product during harvest.
7
2017 Q1
Leveraging the feedback and lessons learned from AgriChain 1.0, the team begins scoping and designing AgriChain 2.0.
8
2017 Q1
Australia's largest group of independent grain brokers (Rise Agri) commit to using AgriChain .
9
2017 Q2
AgriChain receives an 'Ignite Ideas' funding grant from the Queensland Government.
10
2017 Q3
After four months of scoping and design, full-scale development begins for AgriChain 2.0 (web and native mobile apps).
11
2017 Q4
A panel lead by Prince Andrew (Duke of York), selects AgriChain as a finalist at the Queensland Pitch@ Palace competition.
12
2017 Q4
Regional trial partners provide valuable feedback about the user experience throughout harvest.
13
2018 Q1
AgriChain rapidly emerging profile in the agricultural and blockchain industry leads to new opportunities with collaboration partners in Australia, Africa, Europe, and South America.
14
2018 Q1
AgriChain launches an offering event for the AGRI token.
Project team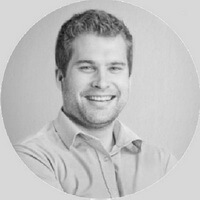 Caile Ditterich
Chief Executive Officer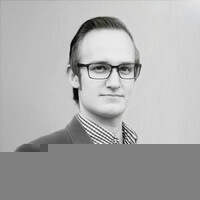 Sam Webb
Chief Operations Officer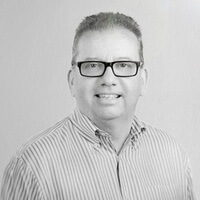 Ian Dalgliesh
Business Development Manager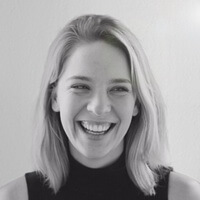 Megan Laws
Marketing Manager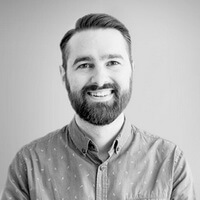 Laurence James
User Experience Designer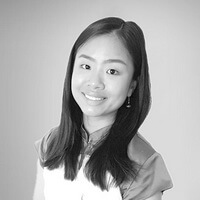 Dorothy Teng
Business Coordinator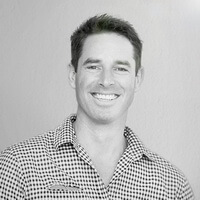 Professor Baden U'Ren
Chief Finance Officer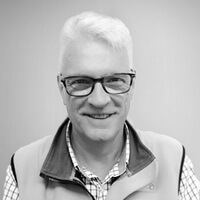 Geoff Moore
Business Development Manager
Advisors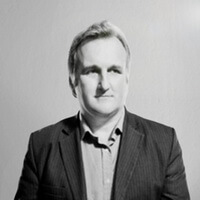 Simon Spencer
Artificial Intelligence Advisor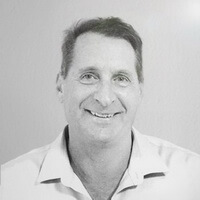 Gerard Toscan
Agricultural Advisor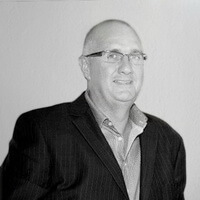 Brendan Stewart
Agricultural Advisor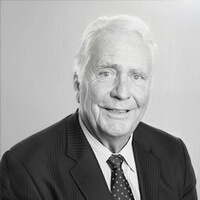 Don Telford
Supply Chains and Logistics Advisor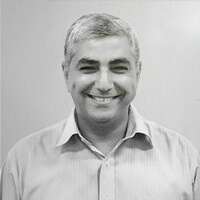 Jack Haddad
Supply Chains and Logistics Advisor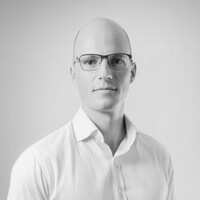 Christian Mischler
Market Entry and Growth Advisor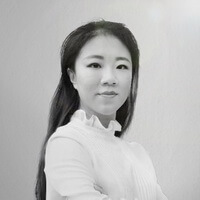 Jing Su
International Markets Advisor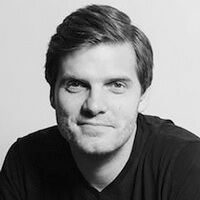 Jamie Skella
Blockchain and Cryptocurrency Advisor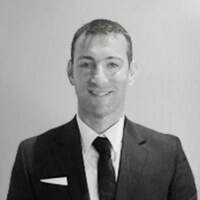 Martin Davidson
Blockchain and Cryptocurrency Advisor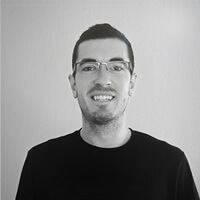 Alex Saunders
Blockchain and Cryptocurrency Advisor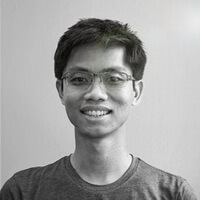 Suryanata Wongtomo
Blockchain and Cryptocurrency Advisor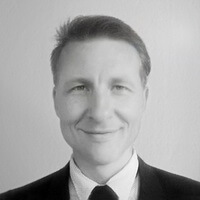 Anouk Pinchetti
Blockchain and Cryptocurrency Advisor
Social media
MVP

How-To get a verified ICO status
To pass the verification you need to place a our logo on the main page of your ICO's website and make an announcement of the listing in your social network accounts. Send us the email in reply with confirmation of the link placement.
Top-Rated ICO's