Atronocom (ATRO) ICO

ICO

Ongoing

Mar 01, 2019 – Dec 31, 2019

Atronocom is a service to society, delivered through technology in the form of software. Technology is the infrastructure. This is not the dream of a single person. It is a project driven by a group of people with the same goal of changing the way we exchange value on a global scale, affordable to everyone that has access to a mobile phone or computer. ATRONOCOM is a safe, secure platform for payments and communications. Encrypted and secured to Pentagon standards.

IMPORTANT: By investing in this business you agree to our Disclaimer. All information including our rating, is provided merely for informational purposes. CryptoTotem does not provide investment advice.
Atronocom (ATRO) ICO ratings

| | |
| --- | --- |
| ICObench.com | 2.4 / 5 |
| ICOmarks.com | 4.6 / 10 |
| TrackICO.io | 3.7 / 5 |
| ICOholder.com | NA |

Claim admin rights for this project
Overview
Whitepaper
What is Atronocom
The world of crypto currencies together with its growing demands are constantly increasing complexity. Creating a long term and valuable crypto currency requires anonymous communication, payments methods and their application in the worlds economies and ecosystem. When these goals are reached the foundation of a widely accepted crypto currency to satisfy the market demands are met. At the present demand exceeds offer by far.
Our team members gained over the last years great knowledge through cooperation with large companies that specialize in blockchain and crypto currencies. This vast success and experience is now being implemented at ATRONOCOM Ltd.
"The Time Of Smartphones". There is no doubt that the last years changed the game and functionality and usability of each device will surely continue to develop and spread creating a perfect platform for ATRONOCOM Ltd.
We decided to use this way of a crowd sale by SAFT (Simple Agreement on future Token) to generate capital and use the many platforms as a marketing instrument.
We have developed a decentralized application (DApp) for the most popular smartphone platforms which allow full secure control of user owned funds combined with brand new blockchain technology for insuring fast, stable and transparent usage of all our products. One of these products will be our "staking process" in which everybody can participate. Our "staking process" uses the Proof Of Stake/ Delegated Proof Of Stake (POS/DPoS) consensus, which is the currently most advanced.
With the crowd sale by SAFT (Simple Agreement on future Token) we intend to recover users trust and change all negative user experiences into positive ones. On the following pages you will find more information about the project.
For further questions we are at your disposal.
Details

Public sales: Mar 01, 2019 - Dec 31, 2019
Token supply: 440,000,000 ATRO
Total tokens for sale: 225,000,000 ATRO
Soft cap: 1,000,000 EUR
Hard cap: 50,000,000 EUR


Legal

Blockchain Platform: Separate blockchain
Registration country: United Arab Emirates
Registration year: 2019
Office address: Dammstrasse 16 6300 Zug- Switzerland

Token info

Ticker: ATRO
Type: Cryptocurrency
Token standard: Dpos
Token price in EUR: 1 ATRO = 0.4 EUR
Accepted currencies: BTC,ETH,XRP, EUR
Funds allocation:
50% - Marketing and sale of products
30% - product development
10% - Legal & Corporate Structuring
10% - contingencies


Offices on the map
Atronocom Roadmap
1
NOVEMBER 2011
THE TEAM STARTS IMPLEMENTING BANKING API`s AND COLLECTS FIRST EXPIRIENCE IN CONNECTION WITH DISTRIBUTED LEDGER AND THE BANK OF BRASIL IN SAO PAOLO. THE NOVADAYS CALLED BLOCKCHAIN WAS NOT EXISTING AND BANKS AND CODERS ARE STILL AT THE SAME PAGE AND SEE OPPORTUNITIES AND COMMON PROJECTS IN THE FUTURE TOGETHER.
2
AUGUST 2015
IN THE MEANTIME THE TEAM HAS COLLECTED A LOT OF EXPERIENCE AND FINISHED SEVERAL PROJECTS LIKE EXCHANGES, STABLE COINS AND SUPPORTED WITH THEIR KNOW HOW OTHER GROUPS AND PROJECTS IN DIFFERENT FIELDS OF DISTRIBUTED LEDGER AND FINANCIAL APPLICATIONS FOR HUGE BANKS IN BRASIL AND OTHER LATIN AMERICAN STATES.
3
MARCH 2017
AT THE MEETING IN SWITZERLAND IN ZUG SOME OF THE FOUNDERS OF ATRONOCOM DECIDE TO BUILD THEIR OWN APPLICATION WITH IMPORTANT FEATURES AND TO GET THEM ALL UNDER ONE ROOF. THE NAME ATRONOCOM WAS BORN AND THE PREPARATION WORK STARTED
4
JANUAR - MARCH 2018
PROJECT DEFINITION AND PREPARATION STARTED IN DUBAI, BRAZIL, AUSTRIA, AND SWITZERLAND
5
APRIL - JUNE 2018
TECHNICAL PLANNING AND TEAM FORMATION AS WELL AS START OF THE CODING OF TOOLS AND LIBRARIES FOR MOBILE VERSION OF MESSENGER AND BANKING
6
JULY - SEPTEMBER 2018
A TEST OF THE FIRST COMPONENTS AND IMPLEMENTATION OF THE SECURITY CONCEPT
7
OCTOBER -DECEMBER 2018
COMPLETION OF THE COMPONENTS FOR BANKING, MESSENGER AND STAKING RESPECTIVELY FOR PROCESS POWER PURCHASE AND LIGHT NODE CONCEPT INITIATED
8
APRIL - JUNE 2019
ACTIVATION OF THE DApp AND NETWORK LIGHT NODES, RELAY AND MASTERNODES IN PROCESS. ANDROID AND iOS PROCESS INITIATED IN ORDER TO GO PUBLIC
9
JULY - SEPTEMBER 2019
FINISHING THE APPLICATION FOR GOING PUBLIC AND IMPLEMENTATION OF THE LEDGER RESPECTIVELY BLOCKCHAIN. FOUNDING OF THE ATROM NETWORK FOUNDATION IN SWITZERLAND - ZUG.
10
OCTOBER - DECEMBER 2019
EXPANSION OF THE ATRONOCOM ECOSYSTEM AND START INTERNATIONAL WITH MARKETING AND EVENTS ACTIVITIES.
11
JAN- MARCH 2020
FULL OPERATIONAL AND LISTED AT THE EXCHANGES WORLDWIDE
Project team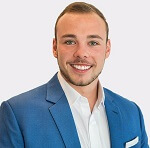 RICARDO KUONEN
MEMBER OF THE BOARD ATROM NETWORK SWITZERLAND FOUNDATION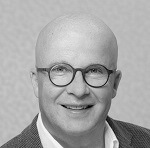 HERBERT STERCHI
MEMBER OF THE BOARD ATROM NETWORK SWITZERLAND FOUNDATION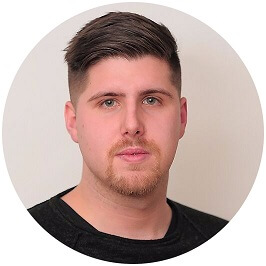 Thomas Koller
CEO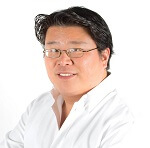 JIMMY CHIEN
MANAGING DIRECTOR BUSINESS UNIT SWITZERLAND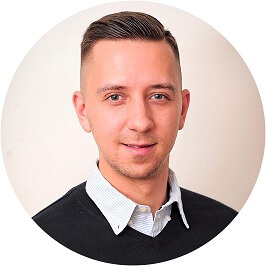 Maximilian Kozdroń
CHIEF COMMUNICATION OFFICER ATRONOCOM DMCC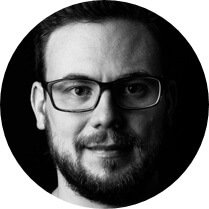 Nicolas Schmid
HEAD OF TECHNOLOGIE SWITZERLAND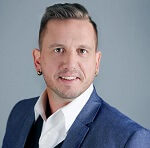 CLAUDIO LISANTI
HEAD OF BUSINESS DEVELOPMENT INTERNATIONAL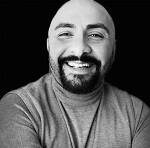 TEYFIK KARABOGA
HEAD OF BUSINESS DEVELOPMENT TURKEY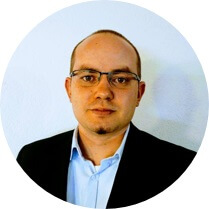 Marc Schildknecht
BUSINESS ADMINISTRATION SWITZERLAND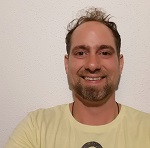 PASKAL SCHILDKNECHT
HEAD OF ONLINE MARKETING
EDUARDO C.S. RIBEIRO FILHO
HEAD OF TECHNOLOGIE BRAZIL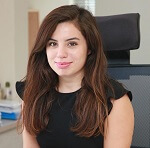 EBRU CETIN
HEAD OF INSURANCE TECHNOLOGIES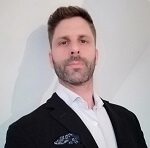 FAUSTO LISANTI
HEAD OF SALES ITALY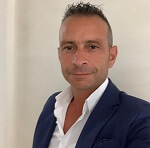 MICHELE ZUCCARO
HEAD OF BUSINESS DEVELOPMENT ITALY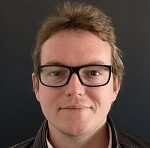 RICARDO ZADROZNY
GROUP PARNER BRAZIL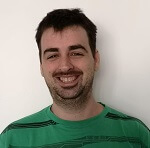 JOEL
UI/UX & MOBILE DEVELOPER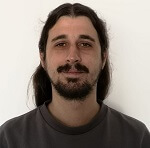 DALTON CASTRO
FRONTEND & MOBILE DEVELOPER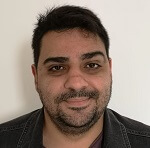 DIEGO MOREIRA
FULLSTACK CORE DEVELOPER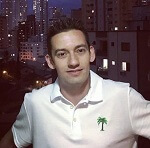 ALLAN OLIVEIRA
CUSTOMER SUPPORT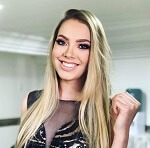 DHULYAN GORNIAK
CUSTOMER SUPPORT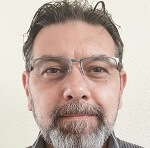 CORRADO LANTIERI
CORE ARCHITECTURE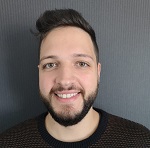 JOÃO VENOTTE
TEAM MANAGER
LUIZA CAMARGO
FULL STACK DEVELOPER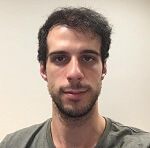 GABRIEL MINEIRO
FRONTEND DEVELOPER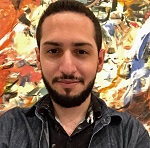 GUILHERME CAZAROTO
FRONTEND DEVELOPER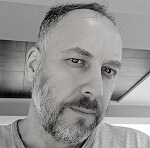 AHMET CEM TURAN
HEAD OF INTERNATIONAL EVENTS & PR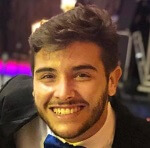 CAIO VINICIUS PERES
INFRASTRUCTURE ENGINEER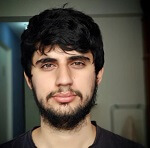 ADEILDO AMORIM
CORE DEVELOPER
THOMAS NAGY
BUSINESS DEVELOPMENT MANAGER HUNGARY
Social media
How To get a verified Project status
To pass the verification you need to place a our logo on the main page of your website and make an announcement of the listing in your social network accounts. Send us the email in reply with confirmation of the link placement.
Top-Rated Crypto Projects