Bethereum (BTHR)

Bethereum is an social betting solution built on blockchain technology.

IMPORTANT: By investing in this business you agree to ourDisclaimer. All information including our rating, is provided merely for informational purposes. CryptoTotem does not provide investment advice.
| | |
| --- | --- |
| Overview | Whitepaper |
Charts
24h
7d
14d
30d
60d
90d
180d
365d
Max
What is Bethereum
Bethereum was conceived from the start to bring the optimal solution to a real problem: the structural challenges affecting the conventional betting industry. And to deliver exclusive benefits and innovative features on top of this solution. We believe we can accomplish this feat by developing a decentralised platform which is a unique blend of modern blockchain technology, disruptive gamification and social elements, and superior user-friendliness.
The Bethereum platform will provide a truly engaging and rewarding experience for players. And its superior security, transparency and simplicity will open the doors to an entirely new target audience: casual bettors and non-gamblers intimidated by the trust issues and complexity of current solutions.
Bethereum is equally well positioned to appeal to businesses and enterprises. In order to grow the ecosystem surrounding the platform, we will cater to the needs of such entities as conventional betting agencies, third-party developers, and white-label customers.
The entire solution will be powered by our versatile Bether token. Bether is the digital currency behind every betting transaction, the financial reward paid to third-party developers, and the fuel enabling key processes on the platform.
Our short- and medium-term objectives are to create the best social betting platform on the market, expand it from sports to a variety of content, gain a large user base, and deliver solid financials. Our long-term vision is to develop a broad ecosystem of partners, customers and other operators, and to establish the Bether token as a global betting standard.
The journey to achieve this vision will not be easy, and the ultimate target is very ambitious. But we have the team, the competence, and the passion to turn this vision into reality.
Details

Pre-sale token supply: 240,000,000 BTHR
Token supply: 600,000,000 BTHR
Total tokens for sale: 360,000,000 BTHR
Hard cap: 25,000 ETH
Raised: 18,440,000 USD


Legal

Blockchain Platform: Ethereum
Country limitations: USA, China, Hong Kong
Registration country: Hong Kong
Registration year: 2017
Office address: Chinachem Century Tower 31/F178 Gloucester RoadWanchai, Hong Kong

Bounty

Bounty: 3%


Token info

Ticker: BTHR
Type: Utility-token
Token standard: ERC-20
Token price in USD: 1 BETHER= 0.02465421 USD
Token price in ETH: 1 BETHER = 0.0000571429 ETH
Accepted currencies: ETH
Bonus program:
Exclusive bonus for Private Pre-sale period (Ongoing)
Limited 30% bonus for Public Pre-sale
Limited 15% bonus for Public Pre-sale
Token distribution:
Token Sale: 60%
Team & Advisors: 20%
Long Term Budget: 12%
Token Sale Costs: 5%
Bounty: 3%
Funds allocation:
25% - Development
40% - Marketing
20% - Operations
8% - Partnerships
7% - Legal

Bethereum Roadmap
1
Nov 2018
Team extension
Gaming Contest: Mobile
2
Dec 2018
Advancements TV (CNBC)
Professional marketing video
3
Feb-Mar 2019
Betting license application
New gaming contest (eSports)
4
Mar-Apr 2019
P2P token-based betting
Community games hackaton
5
May-Jun 2019
Sidechain integration start
Bether on 2nd exchange
New gaming contest
6
Aug-Oct 2019
Betting license acquisition
Oct/Nov: platform soft launch
7
Nov-Dec 2019
Developer SDK release
Additional third-party games
8
Q1 2020
Public platform launch
Team extension: Live Ops
Start quarterly major releases
9
Q2 2020
White-label solution
Large third-party portfolio
Marketing affiliate program
10
Q3 2020
PR outreach / sponsorships
Team extension: B2B sales
Paid add-in services
11
Q4 2020
Market reach expansion
Marketing partnerships
12
2021
Fantasy sport / live betting
H2: Franchising
Project team

Peter Gal
CO-FOUNDER

Martin Herman
CO-FOUNDER

Giacomo Tognoni
CEO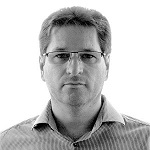 Stanislav Sebest
BETTING & GAMING EXPERT
Robert Herman
MARKETING DIRECTOR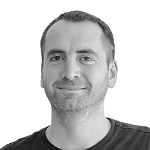 Jozef Ivanic
HEAD OF DEVELOPMENT

Dite Gashi
BLOCKCHAIN ARCHITECT

Ondrej Sarnecky
BLOCKCHAIN DEVELOPER

Sarah Weiss
MARKETING MANAGER

Viktor Jurasek
CREATIVE DIRECTOR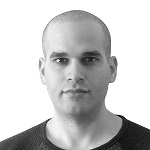 Roy Nir Lieberman
COMMUNITY MANAGER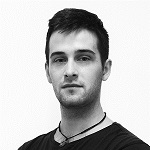 Daniel Suchanovsky
FULL-STACK DEVELOPER

Adam Vrabel
MOTION DESIGNER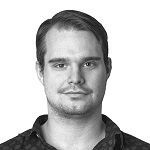 Timo Palus
BACK-END DEVELOPER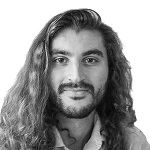 Philemon Viennas
CONTENT WRITER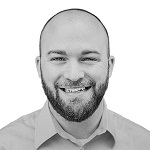 Michael Luchies
CONTENT WRITER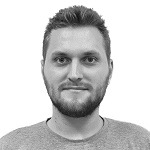 Simon Rovder
BACK-END DEVELOPER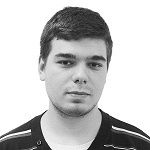 Jakub Mackanic
PROFESSIONAL TESTER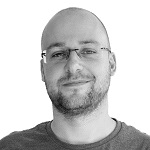 Peter Oravec
FRONT-END DEVELOPER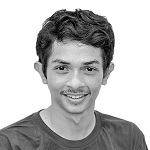 Faisal Atjeh
COMMUNITY MANAGER
Advisors

Philip Staehelin
STRATEGY ADVISOR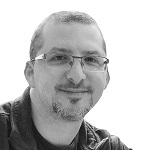 Alex Zelvin
BETTING ADVISOR

Viktor Mikulasek
STRATEGY ADVISOR

Monja Prole
BETTING ADVISOR

Peter Dendis
TOKEN SALE ADVISOR

David Stancel
BLOCKCHAIN ADVISOR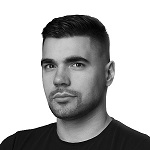 Michal Duzek
TECHNICAL ADVISOR
Social media