Bitchain Capital (CAPC)

ICO

The Bitchain Capital De-Fi Product suite is a suite of products that leverage decentralized finance principals to bring complete financial inclusion in alignment with the united nations SDG Goals.

IMPORTANT: By investing in this business you agree to our Disclaimer. All information including our rating, is provided merely for informational purposes. CryptoTotem does not provide investment advice.

| | |
| --- | --- |
| Overview | Whitepaper |
What is Bitchain Capital
We are deploying a set of four products including the CAPc Token, A De-Fi Staking token that is used throughout the product architecture, EVA - A Decentralized Autonomous portfolio management device that operates like amazon alexa for your finances. IRiS - A decentralized Virtual Reality market data insight system, Project Sol-R - An Internet free payment network leveraging the Blockstream sattelite network, and an E.T.T.F (Exchange Traded Token Fund) A Token fund that maintains a constant pool of the CAPC Token and a multitude of the leading staking tokens to create a minimum annual yield of 21.5% for the CAPc Token and the C-Pay Bracelet. A blockchain based contactless payment system that makes payments abroad seamless quick and stops the need for you to pay high exchange rate commissions to transfer money into local currencies.
All too long the methods of finance have been cumbersome, challenging, faced with technical complications and seem to be slowing down in our ever speeding up world. De-Fi could be the next step in bridging that gap between the speed of technological advancement and the current outdated financial services industry.
De-Fi is somewhat of a buzzword amongst the crypto community currently, and with good reason. Decentralized Finance (DeFi) or Open Finance Creates a global, open alternative to every financial service you use today — All supercharged with immutable and trustworthy blockchain underpinning the network architecture.
Bitchain Capital's Product Eco-system is an ambitious stretch past the limitations of our current financial system and is a bold step forward into a distributed and connected financial future.
Details

Pre-sales: Sep 04, 2020 - Sep 18, 2020
Public sales: Sep 18, 2020 - Sep 30, 2020
Pre-sale token supply: 30,000,000 CAPC
Token supply: 100,000,000 CAPC
Total tokens for sale: 50,000,000 CAPC
Soft cap: 150,000 GBP
Hard cap: 30,000,000 GBP
Raised: 200,000 USD


Legal

Blockchain Platform: Ethereum
Registration country: United Kingdom
Registration year: 2019
Office address: Leadenhall Square, 33, The leadenhall Building, London, United Kingdom

Bounty

Translation: 10
Social media: 2
Bitcoin talk signature campaign: 5


Token info

Ticker: CAPC
Type: Utility-token
Token standard: ERC20
Dividends: 7% Weekly staking for the first 3 months (roughly*) then access to Liquidity staking pools on Bancor Uniswap and more!
Token price in USD: 1 CAPC = 0.1 USD
Token price in EUR: 1 CAPC = 0.08 EUR
Token price in BTC: 1 CAPC= 0.000012 BTC
Token price in ETH: 1 CAPC = 0.00035 CROM
Accepted currencies: ETH
Bonus program:
10% BONUS For first pre-sale round
Token distribution:
50% - Market participants
15% - Bitchain Charity Foundation
10.4% - Burn Allocation
10% - Initial Exchange Offerings
9.6% - Founders & Team
5% - Bounty Campaign
Funds allocation:
27% - Initial Community Staking Rewards
39% - Marketing, sales, merchant acquisition & partnerships
12% - Operations
6% - Legal
16% - Management

Bitchain Capital Roadmap
1
June 2018
Research & Development - Launch of the Bitchain Capital Consultancy
2
January 2019
R&D | EVA, Creation of the CAPc Payment Network (Testnet)
3
October 2019
Deployment of the Consultancy into international markets, UAE, Africa, Asia. DEX Partnership formation.
4
November 2019
Consult on Initial Exchange offerings on Systemkoin for Dobuy Digital Platform, Launch Dobuy with $3.2m raised. Partnership formation with sovereign wealth offices.
5
January 2020
Deployment of the CAPc Token (Mainnet Launch), Complete Dobuy Token Sale, UI/UX Consulting for Dex.Ae Exchange, Complete CAPc Private sale (Hardcap Reached)
6
March 2020
Partnership formation - Wealth X Network | Platform liquidity for Esports competitions and Trading education resources. CAPc Partnership
7
April 2020
Release of EVA prototype | AI Digital asset manager, the future of De-Fi interfaces. Q4 2020 Pre-Order schedule set.
8
September 2020
Launch of the CAPc Pre-Sale (£30m hardcap), Listing on Uni-Swap, Launch of the CAPc Liquidity Partner Program
9
January-March 2021
Listing on LA Token, Systemkoin, Bitstamp. IRIS VR Market Data platform R&D starting.
10
March-June 2021
Launch of the Bitchain Regulated Digital Asset Fund Platform, Second Phase EVA Pre-Orders
11
July 2021
Partnerships with United Nations, World Bank, IMF and Large Government financial market participants charitable organisations.
12
August 2021
Launch of the Bitchain Foundation - Charitable trust working in alignment with the United Nations SDG to create global financial inclusion.
13
Q1-4 2022
All Products Deployed, EVA Units first order shipments to pre-order customers. partnerships secured with the World Bank, IMF, United Nations. Deployment of Iris VR Market Data Platform. CAPc Token Staking rewards complete. Anticipated Market Cap of £250m/£350m
Project team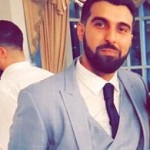 Jai S. Nagra
a consummate business professional with over 10+years experience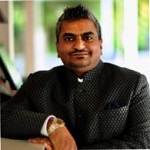 H.E. Thanveer Ummer
Board Member and Heir to the Kodakkattu Family Office Investments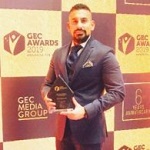 Khalil Kassam
Expert in partnership generation & deployment of blockchain companies in the GCC.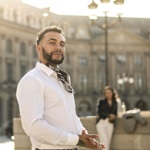 Jesse S. Jarvis
Blockchain Technology & Futurist Thought Leader | UK CEO at MARIA GROUP INTERNATIONAL | CEO of Bitchain Capital Ltd | CEO of OURO International Ltd
Social media