BithashEx (BHAX)

ICO

Ongoing

Mar 01, 2021 – May 30, 2021

Crypto and Fiat currency exchange with integrated KYC and Remittance.

IMPORTANT: By investing in this business you agree to our Disclaimer. All information including our rating, is provided merely for informational purposes. CryptoTotem does not provide investment advice.
| | |
| --- | --- |
| Overview | Whitepaper |
What is BithashEx
BithashEx OÜ is a radical product that aims to change the game of Global Crypto Remittance Services. A renowned Malta registered Fintech organization- Bithashex OÜ along with it's experienced charismatic Founder – Jafar Safari, have a long-standing specialization in provision of full flock Financial Services for the adoption of technologically enhanced Digital Assets by users from all-spheres of life. Bithashex OÜ aspires to 'Bank the Unbanked' via the emerging revolutionary Blockchain Technology deemed to be the driving force behind the Forth Industrial Revolution, alongside Artificial Intelligence.
Backed by nearly Two-Decades of inviolable expertise in the Global Fiscal Remittance and Monetary Exchanges, patrons of Bithashex OÜ – have come up with a unique proffer of a One-stop destination for Fiat and Crypto Trading, Listing, Funding and Training for global remittance services. Developed with keeping simplicity, functionality, and security in mind, Bithashex OÜ aims to provide a well-protected, risk-free entry for novices and experienced traders into the Digital Asset Markets for accessing value-added services through the use of BithashEx token and platform.
Risk warning: However, please note that trading or exchange of the cryptocurrency on margin carries a high level of risk and may not be suitable for all. There is a possibility that you may sustain a loss equal to or greater than your entire inserts. Therefore, you should not risk money that you cannot afford to lose. Before using Bithashex OÜ services, please acknowledge all of the risks associated with trading or exchange.
The content of this website must not be construed as personal advice. We recommend that you seek advice from an independent advisor before You start using our platform.
BithashEx business model does not require authorization from the FSA supervision due to it is operated as a crowdfunding platform. Considering the rapid growth of the crowdfunding industry, the establishment of some kind of regulation and licensing is highly probable.
Details

Public sales: Mar 01, 2021 - May 30, 2021
Soft cap: 5,000,000 USD
Hard cap: 80,000,000 USD


Legal

Registration country: Estonia
Registration year: 2020
Office address: Harju maakond, Tallinn, Kesklinna linnaosa, Roosikrantsi tn 2-1121, 10119 Estonia

Token info

Ticker: BHAX
Token distribution:
Escrow & Reserves - 16.0%
Investor Payout - 5.0%
Marketing Expenses - 15.0%
Operational Expenses - 6.0%
Legal - 0.5%
Infrastructure Expenses - 1.4%
Development Phase 2 - 6.0%
Other Expenses - 1.0%
Reserves for Cash Backs - 1.1%
BALANCE FOR SHARING - 52.0%


Offices on the map
BithashEx Roadmap
1
April 2019
Website and logo
Balance Display
Deposits/ Withdrawal History
Transaction History
Open Order / Order History
Support and Admin panel
Risk Engine
2
April 2020
Update Admin Panel
Utility Tokens
Testing
UI/UX Screen
AML/KYC
3
Nov 2020
European Registration
IEO
ICO and Cold Wallet Security
4
Phase 4
Security Token Support
Android and iOS - 3 months
Increase No. of transactions to 1Mil per sec - 1 month
Bank Accounts for fiat - 1.5 month
BOT Trading Module - 1.5 month
Support Desk - 2 weeks
ICO Fund Raising - 8 month approx.
Remittance Module : 2 months
Lending Module : 2 months
5
Phase 5
Update Cold Wallets: 1-2 months around
AI - 2 month
ML - combined with AI..
Upgrade KYC Module - 1 month
DL - 3 months
6
Phase 6
Security License up to 10 Month
Onboard Security Tokens: 1-2 months
Project team
Jafar Safari
CEO & Founder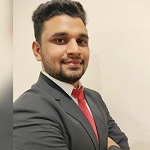 Mohit Sirohi
Technical Director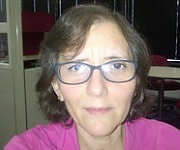 Carmen Celeste
Cyber Secutity And Threat Hunter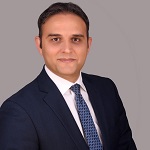 Ali Jafari
Accounting Manager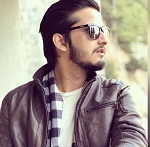 Faizan Khan
CSR and Web Support
Akshay Arun Bapat
Technical Consultant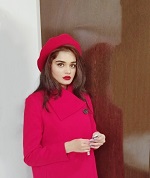 Dhananjana Joshi (DJ)
International Marketing Manager
Social media