Bulk Trader (BULK) ICO

ICO

Ongoing

Aug 01, 2019 – Dec 31, 2019

Bulk Trader is a Blockchain powered Online Marketplace Platform dedicated to B2B sales and services. Bulk Trader is a unique hyperlocal ecommerce platform with creative digital marketing solutions for accredited vendors & buyers for goods in bulk.

By investing in this business you agree to our Disclaimer
Bulk Trader (BULK) ICO ratings

| | |
| --- | --- |
| ICObench.com | 2.8 / 5 |
| ICOmarks.com | 6 / 10 |
| TrackICO.io | 3.1 / 5 |
| ICOholder.com | NA |

Claim admin rights for this project
Overview
| | |
| --- | --- |
| Project industry | Supply & Logistics |
| Product type | Platform |
| Founded | South Africa |
| Technical details | Token use (Utility Token, Proof of Stake) Tokens can be used to pay for goods on the platform, merchant advertising, vote for changes and updates, unlock rewards and savings, traded and can be staked for additional tokens. A small percentage of tokens will be minted on every transaction made on the network and these rewards will be shared with the various staking token holder networks. |
Whitepaper
What is Bulk Trader
The Bulk Trader Platform was born from deep thought, extensive conceptual communication, research, experience, knowledge and understanding - it is also an ever evolving Platform.
Much time has been taken to create and shape the Bulk Trader Platform and its valuable bold proposal to the world, its design, its mission and objectives, its team acquisitions and operations procedures.
The benefit we offer and present to the world within this document has been designed, developed created and crafted with a unique DNA to inspire local economies and nations, create jobs, reduce fraud, distribute wealth, promote world transparency and improve the colour of your worldly product choices.
With that said, we "Welcome" you to Bulk Trader. We hope you take your time to explore the opportunities and follow us on this journey together.
Bulk Trader is a blockchain business to business (B2B) online marketplace platform specialising in multi-vendor ecommerce, sales and technology.
Founded in 2018, Bulk Trader exists to connect local manufacturers, distributors and wholesalers to retailers. As the B2B ecommerce sector is growing rapidly, passing the $1 trillion mark in 2016, the company aims to serve an industry twice as big as B2C supporting an online sales shift of higher order values.
Many businesses in today's retail market seek reliable ecommerce technology to move goods locally in bulk and Bulk Trader aims to solve this problem. Bulk Trader provides great customer experience with a shopping transaction process that is effective and regularly updated. The ecommerce multi-vendor marketplace provides options that offer great user experience along with a wide range of stock variety for its users. Bulk Trader aids its vendors in selling their products and earning a profit in a fast and efficient way. Vendors can now be relieved that the day to day hassles of attracting customers is no longer an issue while products get listed and start selling with ease.
Considering cost effectivity, Bulk trader empowers smaller stores and local vendors that wish to get their brand out there. This also gives way for vendors to sell white label consumables in bulk that do not have existing brand reputation. Bulk Trader provides its clients with a clear view of sales activity, product information and changes that need to be made in the sales process to achieve maximum results. This marketplace sales channel can increase the chance of success and growth for any type of supplier business and proves as a crucial method of trade for all vendors and customers involved.
Bulk Trader's ecommerce technology is based on hyperlocal model and thus offers its users instant gratification where customers seek ways to fulfil their requirements in the fastest way possible. Retailers can now buy everything they require from local suppliers with less shipping and logistics costs involved. As Bulk Trader explores hyperlocal commerce; merchants and retailers enjoy speedy transactions, a wider range of products, with local prices tags. With a quicker turnaround time for payment, merchants are kept happy and this in turn creates a long lasting business relationship. The company aims to do away with the limitations of conventional online retail so that goods can reach their destination with better after sales support, this leads to more trust and frequent purchases.
Bulk Trader is backed by effective Search Engine Optimisation, reliable management and continuous support for its investors and online users. This multi-vendor marketplace assists in paving a smooth journey through reliable software and ecommerce functions. Vendors and customers enjoy a feature-rich shopping platform that provides control of management, shipment tracking, administration, products and reports.
The company's launch is expected to grow rapidly from 2019 and seeks to attend the 2020 leading crypto and business conferences to present itself in this billion dollar sector. With focus on continuous improvement and effort towards business development, Bulk Trader's number one goal is to remain a reliable marketplace for all goods in bulk.
Using decentralized technology, along with the "Bulk" token as a utility token, we aim to build a worldwide network of Manufactures, Wholesalers and Producers who can showcase their premium products and specials, host bulk sales of products on our platforms well and also hold mass clearance sales online.
Using multiple blockchain technologies and our own utility token we will establish trust between buyers and sellers. Furthermore our vision is to curate our content in a way that promotes both national suppliers and international suppliers on a worldwide platform.
Details

Pre-sales: Apr 02, 2019 - Jul 31, 2019
Public sales: Aug 01, 2019 - Dec 31, 2019
Pre-sale token supply: 150,000,000 BULK
Token supply: 540,000,000 BULK
Total tokens for sale: 700,000,000 BULK
Hard cap: 35,000 ETH


Legal

Blockchain Platform: Ethereum
Country limitations: USA, CHINA
Registration country: South Africa
Registration year: 2018
Office address: Cape Town, South Africa

Token info

Ticker: BULK
Type: Utility-token
Token standard: ERC20
Token price in ETH: 1 BULK = 0.00005 ETH
Accepted currencies: BTC, ETH, LTC

Bulk Trader Roadmap
1
June 2018 – August 2018
Conceptualization & Idea Formation
Research
Opportunity Analysis
Whitepaper Development
Team Formation
MVP Development
2
September 2018 – March 2019
Refined Whitepaper
Extensive Research & Analysis
Legal Research & Consulting
Branding & Narrative
MVP Development
Token Generation
Team Extensions
Pre ICO Preparation
3
April 2019 – Dec 2019
ICO Launch
Branding & Design
Recruitment, Training
Innovative Digital Marketing & PR
Premium Support Development
Marketplace Security & Software Audits
Marketplace Launch
Conferences and Promotions
3rd Party Blockchain Integrations
Partners & Social Advancements
Community Blog Launch
Open 1st Country Branch
4
Jan 2020 – June 2020
Listings on exchanges (Continuously)
Blockchain Marketplace Development
Enhancement of existing services
Open 2nd Country
5
July 2020 – Dec 2020
Open 3rd Country
Development of Franchising opportunities
Blockchain Marketplace Launch
6
2021 – 2022
Franchising Launch
Enhancement of existing services
Project team

Sikander Abdulla
Founder, CEO, SEO Strategist

Johan Meyer
Co-Founder, CIO, Senior Software Developer

Nasmira Abdulla
Co-Founder, Marketing & Communication

Josh Stanton
Co-Founder, UX Specialist
Advisors

Willo van der Merwe
Senior developer, Media & Publishing

Rayhaan Ghumra
Business Analyst

Rayhaan Tayob
Local Manufacturer
Social media
How To get a verified Project status
To pass the verification you need to place a our logo on the main page of your website and make an announcement of the listing in your social network accounts. Send us the email in reply with confirmation of the link placement.
Top-Rated ICO's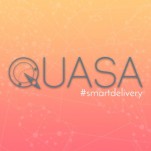 ICO
QUASA - The Decentralized Platform of Cargo Transportation. QUASA platform offers innovative solutions based on the introduction of blockchain technologies to ...
Start ICO
Feb 15, 2018
End ICO
Dec 31, 2019
Received
$ 94,134

603%

Goal
15,623