Bytus

The fact that there still is no platform in the market that can change crypto into fiat without the use of external services has
been a major hurdle in the growth of cryptocurrency as a medium of exchange. This gap has been identified by Bytus, and we
seek to fill this gap through a comprehensive private blockchain network. In this network or ecosystem, the owner of the Bytus
Wallet will be able to pay through the internet using a QR code and instantly convert crypto into fiat.

IMPORTANT: By investing in this business you agree to our Disclaimer. All information including our rating, is provided merely for informational purposes. CryptoTotem does not provide investment advice.

Overview

| | |
| --- | --- |
| Project industry | Commerce & Retail |
| Product type | Ecosystem |
| Founded | United States |
| Genesis date | 2018-10-04 |
| Hashing algorithm | SHA-3 |

Whitepaper Onepager
Technical details
Global Digital Payment is a blockchain-based payment system that seeks to revolutionize crypto payments by creating a convenient and safe ecosystem where Bytus Wallet users can conveniently make contactless payments via payment terminals and the Internet using a QR code. Additionally, the payment sy
Charts
24h
7d
14d
30d
60d
90d
180d
365d
Max
What is Bytus
What is Bytus?
Global Digital Payment has created the Bytus ecosystem which consists of a crypto bank, the Bytus wallet, Bytus token, and the Bytus private blockchain. The ecosystem allows users to access a wide variety of retail stores and make purchases by paying through the Bytus token. Moreover, the Bytus Crypto Bank will allow the easy and fast conversion of crypto into fiat money without any transaction fees.
Currently, transactions using cryptocurrencies have high and commissions. Bytus will facilitate payments through the Bytus Mobile Service that has Minimal Commissions.
The Safety and Security of users funds are guaranteed by the latest technologies of Bytus Crypto Bank.Similarly, the Bytus mobile Wallet generates Private Keys for the Security of Funds.
The Bytus Payment System has implemented Blockchain System that is easy to use. Therefore, this reduces the time that the user will take to understand each Process.
Through the Cryptocurrency Wallet and the Bytus Crypto Bank, users can easily convert Cryptocurrency to Fiat or Vice Versa when paying for Goods and Services.
Goals:
Crypto is the future, Bytus will just help make the future arrive faster.
The goal of Global Digital Payment's Bytus platform is bring back people's trust into cryptocurrency by proving its usability on a global level.
Bytus has built a network of retailers who will accept payment in cryptocurrencies making quick and safe transactions with crypto a reality.
The platform will offer instant conversion of crypto to simplify the payment process.
To minimize the usage of cards and currency for buying and selling and make the Bytus mobile service the medium of transaction.
Details

Pre-sales: May 05, 2019 - Jun 05, 2019
Public sales: Sep 01, 2019 - Oct 01, 2019
Pre-sale token supply: 10,000,000 BYTS
Token supply: 66,000,000 BYTS
Total tokens for sale: 50,000,000 BYTS
Soft cap: 8,000,000 USD
Hard cap: 21,000,000 USD
Raised: 21,000,000 USD


Legal

Blockchain Platform: Ethereum
Country limitations: United States, China
Registration country: United States
Registration year: 2018
Office address: 90 Church St. Floor 1 Suite 3514 New York, NY 10008

Token info

Ticker: BYTS
Type: Utility-token
Token standard: ERC20
Token price in USD: 1 BYTS = 0.67 USD
Accepted currencies: BTC, ETH, USDT
Bonus program:
Pre-ICO - 37%
ICO - 12%
Token distribution:
75.8% - token sale
10% - project team
5% - ecosystem creation
4.5% - CryptoBank, Validator, Registrar
3% - advisors
1.7% - bounty
Funds allocation:
48% - marketing and branding
35% - ecosystem development
14% - legal and financial
3% - bounty


Offices on the map
Bytus Roadmap
1
June 18, 2018
The people behind a crypto revolution
2
August 20, 2018
Bytus publishes first white paper
3
November 15, 2018
Preparations for Bytus token ICO near completion
4
December 1, 2018
Bytus starts development of its blockchain network
5
March 1, 2019
Bytus begins development of the mobile wall
6
April 1, 2019
Testing on the private blockchain network begin
7
May 1, 201
Global Digital Payment starts its cryptobank development
8
May 5, 2019
Bytus token's pre-ITO
9
July 1, 2019
Bytus launches its private blockchain networ
10
July 15, 201
Bytus mobile wallet goes live
11
September 1, 2019
The Bytus token goes up for 3rd round ITO
12
October 15, 201
Beta version of the network is now available
13
November 1, 201
Bytus' cryptobank will sell the Bytus token
14
November 15, 201
Bytus mobile applications go beta
15
January 15, 2020
The Cryptobank is now operational
16
February 20, 2020
Bytus has set its mark on crypto-based transaction
Project team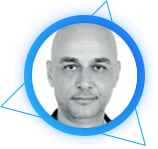 Altug Tatlisu
Blockchain Developer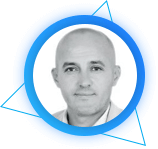 Serdar Nurdogan
Financial Operations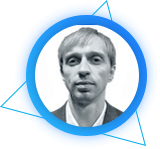 Igor Masly
Full Stack Developer
Catherine Mishi
Web Developer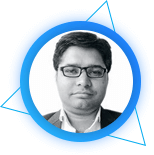 Vipin Kumar
Business Analyst
Ajay Hada
Crypto Developer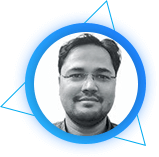 Imran Qureshi
Digital Marketing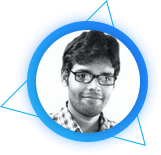 Arick Dutta
Media Consultant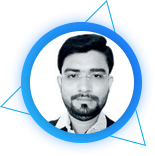 Abhishek Banerjee
Marketing Director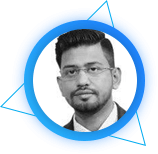 Ayon Bhattacharjee
Sales Director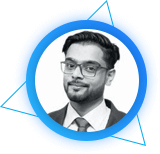 Surojit Chatterjee
Public Releases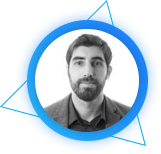 Nicolas Nups
Project Manager
Advisors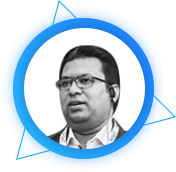 Lalit Bansal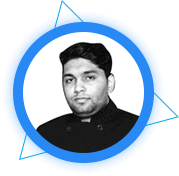 Bharat Gandass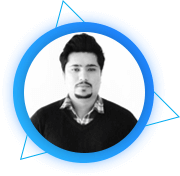 Hamza khan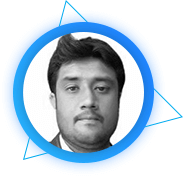 Sachin Bhargava
Social media