Capitual (CPB)

ICO

With a ready state-of-the-art produced working live platform, Capitual is already bringing cryptocurrencies to people in different sectors. With your help, we can popularize cryptocurrencies usage across the whole world!

IMPORTANT: By investing in this business you agree to our Disclaimer. All information including our rating, is provided merely for informational purposes. CryptoTotem does not provide investment advice.
| | |
| --- | --- |
| Overview | Whitepaper |
What is Capitual
An impressive amount of Capitual features are already offered by other companies. We are sure, however, of the uniqueness of Capitual elements in two points: excellence and ease of use.
Capitual also differs on a very important characteristic, from users' point of view: we are the only company that is going to offer such amount of services from the same platform, directly to our users.
We have got the mission to be a banking services provider that works worldwide and supports crypto-currencies.
This is not an easy task since our target users already have their favorite banking solutions and it's needed to convince them that Capitual will give them lot more advantages than what they already use.
Of course, Capitual has plenty of advantages if compared to existing crypto-banking solutions. But what users are going to ask for is a bank that is present where they are.
Capitual will use a physical agencies' model that is being adopted by newest online banks around the world: no agencies at all. This model has proven to be better, since the user is able to track errors by himself and get online help through tickets and live chat when needed.
Making Capitual easy and accessible to the public is the key for a potential growth on our users' base, which will allow us to bring the benefits of cryptocurrencies to as many users as we can, reaching not only traditional banking users but also people who live in remote places, with slow internet connection, who have no access to good quality financial solutions. These are all going to be achieved by our banking technology. Marketing actions will often hit the key of the ease of use and why Capitual is far better than your banking solution.
OUR VISION
This sentence ironies some institutions' views of crypto-currencies: they often preferred to criminalize it. This sentence puts in equality two technologies that changed the world in different ways: crypto-currencies, by Satoshi Nakamoto, and lamps, by Thomas Edson. We are basically asking: institutions that nowadays are against crypto-currencies would also be against lamps if it just got invented? We don't think so.
OUR MISSION
Our mission is always offering more than the user expects. Simple users will have access to advanced features, and advanced users will be presented to an ease of use that they never seen before that simplifies everything they know about crypto-currencies. Being always a step further from what the user expects is Capitual's mission for lifetime.
OUR MOTIVATION
It's not true that crypto-currencies should be considered a complicated technology given that they represent new technologies. Nakamoto's 2009 article that created bitcoin explains how simple the blockchain is. Basically, blockchain takes as truth an information that is present on every node running on the network. Our users mustn't be I.T. specialists to work with Capitual. They also don't need to understand everything about investing. Our platform offers what they need from single clicks and takes out every complicated part. Capitual will bring Cryptocurrencies to the rest of us.
Details

Public sales: Jun 01, 2019 - Dec 31, 2019
Token supply: 85,000,000 CPB
Total tokens for sale: 51,000,000 CPB
Hard cap: 7,650,000 USD


Legal

Blockchain Platform: Ethereum
Country limitations: USA
Registration country: Malta
Office address: Level 4, The Penthouse, Suite 2, Ewropa Business Centre, Triq Dun Karm, Birkirkara BKR 9034, Malta

Token info

Ticker: CPB
Type: Utility-token
Token standard: ERC-20
Token price in USD: 1 CPB = 1 USD
Accepted currencies: ETH, BTC, USD, LTC, EUR, DASH
Token distribution:
60% Selling
15% CapFund
15% Team
5% Advisors
5% Airdrop
Funds allocation:
30% Marketing
25% Development
5% Legal
40% Liquidity


Offices on the map
Capitual Roadmap
1
2ND QUARTER 2019
IEO Starts
2
3ND QUARTER 2019
SMS Banking
3
4ND QUARTER 2019
Physical & Virtual Cards
Ready for issuing
IEO Ends
4
1ND QUARTER 2020
Voting Dashboard
CapToken Holders Dashboard
EMI License
Application
5
2ND QUARTER 2020
CapLoan Stage 1
Crypto-backed Loans
POS Stage 1
CapPay's POS Machines issued for merchants to accept Capitual and cryptos
6
3ND QUARTER 2020
ATM Machines
First ATM machines delivered

B2B Escrow

7
4ND QUARTER 2020
CapLoan Stage 2

POS Stage 2
CapPay's POS machines will start supporting credit cards
CapShop
Escrow-integrated custom personal webstore for physical and digital goods
Project team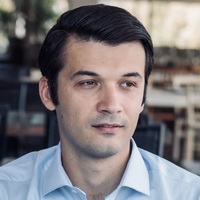 Amarildo Caka
CEO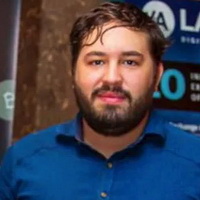 Guilherme Nunes
CSO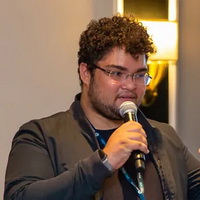 Jefrey Santos
CTO
Advisors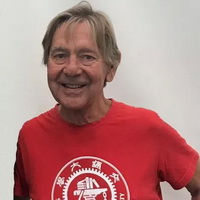 Frank Thompson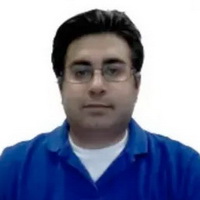 Dr Ali Kabiri
Valter Fontes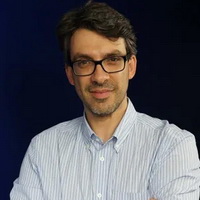 Luis Rasquilha
Acácio Luiz Costa
Social media
MVP