Carbon Offset Initiative (COI)

ICO

IEO

Ongoing

Jan 08, 2020 – Jul 31, 2020

Carbon Offset Initiative is a green solution for waste and data traceability in different industrial spheres, using innovative blockchain technology to enhance productivity in collecting, tracking and recycling waste from different sources.

Our mission is to help organisations and enterprises save energy, reduce costs and build broader commercial value while addressing environmental and social issues.

IMPORTANT: By investing in this business you agree to our Disclaimer. All information including our rating, is provided merely for informational purposes. CryptoTotem does not provide investment advice.

Overview

| | |
| --- | --- |
| Project industry | Ecology |
| Product type | Technology |
| Founded | Slovenia |

Whitepaper

What is Carbon Offset Initiative

The world pollution generated by carbon-led production and globalisation is reaching repetitive peaks and is a major threat to our future.

Efforts are being made by various governments, industrialists or institutions but at a too low rate, due to various factors such as short-termism or misconceptions.

The current generation of Heads of States or CEOs was shaped in a fossil fuel economy and has a hard time understanding that the needed green actions are not expenses but investments.

Our team sincerely believes that the ''green revolution'' will be as impactful as the ''internet revolution'' or the "industrial revolution" in terms of innovation and employment as well as investment opportunities.

Our objective is to solve problems in a new manner by combining our team's experience and network with digitalisation and blockchain, both being powerful resources for implementation and success.

Our research shows that the shipping sector is ideal for carbon minimization potential and that a proper disposal of its waste oil is even carbon negative.

COI, the acronym for Carbon Offset Initiative, closely reflects both our intention as well as the concrete results we aim at: Carbon Offsetting by optimizing the ''bunker fuel-oil to slops to energy'' cycle and the management of waste and emissions. This optimization process renders the recovered fuel-oil carbon negative, as in contrast to crude oil, it does not have to be explored, produced, refined and transported, thus decreasing significantly the carbon footprint.

Project Synopsis

Industrial, information, consumption and global economic growth put a tremendous strain on our planet's environment and future sustainable development.

However, the one thing that everyone seems to underestimate is that we live on a planet with limited physical resources, and we are using them up beyond any reason and produce ever increasing amounts of waste and emissions.

At the same time, the legal requirements to trace and prove total disposal or destruction of non-recyclable waste as well as to reduce emissions are getting tighter and more enforced across the globe. Ever growing production of waste poses a major challenge to traceability and proper disposal.

Scientists, industrialists and states are trying to deal with the waste and emission related issues. Despite the time pressure, such global problems are dealt with locally, i.e. much too slow.

CARBON OFFSET INITIATIVE SOLUTION

With our extensive experience in waste recycling, we have been deeply involved in the reality of the recycling processes of oily waters and slops. There are three key concerns for shipping companies and owners:

Is the recycling job done legally, timely, and in a quality manner for the given quantity?
Are the involved parties paid according to agreements and minimum payments in cash?
Have we overpaid (hidden theft)?

After we have identified the control problem as a root cause for illegal spillage and fuel theft, we have devised a cost efficient, easy to implement and operate solution for remote monitoring of bunker and waste processing (figure 1 ) based on blockchain. Our solution has two layers, the hardware consisting of measurement and telecommunication devices, and the software.

COI's platform can be adapted to ship owners' needs (emissions, speed, positioning, weather, etc.)

Our system is conceived to be adaptable and its configuration matching the clients' needs.

For example, the client can choose part or all the solution from the above scheme, from managing and optimizing its consumption and emissions to the control of the full ''bunker fuel to slops''.

Our system includes both a hardware and a software layer:

Hardware layer (in blue):

The hardware part consists of devices that collect and transmit the collected data.

Vessels would be equipped with automated devices to:

Measure the quantities of bunker-fuel and slops in their respective tanks at each stage of the process, from bunker fuel loading onto the boat up to the slops disposal;
Potentially measure the cargo (tankers);
Measure the oily water density and composition at multiple levels in the tank, to track the quality of the slop;
Register some external parameters potentially impacting consumption and emissions;
Transmit the measures by GSM or satellite to control centres.

Recycling plants would get similar devices to measure the quantity and density of the acquired slops to be processed. A telecommunication device would also transmit these measures, and upon processing, the quantities of solid residue, water and oil recycled from the initial slop.

Upon request, the port collectors and transporters could also be equipped with devices to measure the quantity and density of the collected and transferred slops.

Details

Pre-sales: Oct 07, 2019 - Jan 07, 2020
Public sales: Jan 08, 2020 - Jul 31, 2020
IEO (p2pb2b Launchpad): Nov 25, 2019 - Dec 23, 2019
Token supply: 1,000,000,000 COI
Total tokens for sale: 500,000,000 COI
Soft cap: 5,000,000 USD
Hard cap: 47,000,000 USD


Legal

Blockchain Platform: Ethereum
Country limitations: South Korea; People's Republic of China; State of Israel; United States
Registration country: Slovenia
Registration year: 2019
Office address: RUE MAUPERTUIS 11, NYON 1260 SWITZERLAND
PARMOVA 53, LJUBLJANA 1000 SLOVENIA
NEDELJKA GVOZDENOVICA 22A, BELGRADE 11070 SERBIA

Token info

Ticker: COI
Type: Utility-token
Token standard: ERC20
Token price in USD: 1 COI = 0.07-0.119 USD
Accepted currencies: BTC, ETH, LTC, DASH, Euro, USD
Token distribution:
71% ICO
2% partners
2% advisors
2% meritocracy
18% team
5% treasury
Funds allocation:
23% Operation + management
15% legal + regulatory
5% reserve funds
14% sales + marketing
32% research + development
11% general + administrative


Carbon Offset Initiative Roadmap

1

2010. – Clean Sea Services SA (CSS)

established in Nyon, Switzerland with a mission to clean unwanted waste and save the environment with plug-in modules and know-how experience collected from all around the world.

2

2014. - Urban Management DOO (UM)

established in Belgrade, Serbia with a vision to disrupt industries with technology such as blockchain and software solutions with wide implementations, from marketing, through real estate and hospitality to ecology, and beyond.

3

2017. – Sustainable approach

CSS & UM started discussion about sustainability, climate changes and potential partnership.

4

Q1 2018 – CSS's waste treatment

CSS started new research and development for increasing productivity of existing oil waste treatment modules, while UM was preparing land for new afforestation project and doing lab and geo research of land quality and characteristics.

5

Q2 2018 – UM'S afforestation actions

UM has planted 10.000 trees in order to cut CO2 from the atmosphere and decrease already enough polluted air in Balkan region. CSS started pollution and regulation research on African continent.

6

Q3 2018 – COI was born

Carbon Offset Initiative (COI) as idea was born. Primary mission to increase global awareness about climate change, pollution negative effects and global warming issues.

7

Q4 2018– CSS & UM partnership

Official partnership between Clean Sea Services and Urban Management signed in Ljubljana, Slovenia. UM's tech team started developing new blockchain platform. CSS developed new generation of oil waste treatment modules.

8

Q1 2019– COI team

Initial COI team assembled and started improving sustainable mission, creating framework for whitepaper and technical paper and developing short-term and long-term business plans for Europe, EMEA, Africa and Asia.

9

Q2 2019 – Research & Development

Version 1 of technical paper and whitepaper issued, research and development of hardware and software for COI waste traceability platform began. Co-initiative.io updated and COI token created.

10

Q3 2019 – COI blockchain security

COI wallet security improved, co-initiative.io connected to blockchain platform, testing on COI token done and tokens are publicly ready for pre-sale. PRE-ICO/IEO began! Crowdfunding with discounted prices of COI tokens. Partnerships with exchanges, companies and institutions announced.

11

Q4 2019– Climate change awareness

Organized meetings with government officials, companies executives and funds representatives and venture capitalist in order to raise awareness of climate change and present our sustainable solution and innovative disruption in one of the biggest industries that pollutes the Earth.

12

Q1 2020– Further R&D

Version 2 of technical and white paper, co-initiative.io further development and update for crowdfunding period. COI wallet improved and ready for ICO/IEO to begin!

13

Q2 2020– Waste Traceability Platform

Research and development for COI waste traceability platform in middle phase. COI's quality and quantity eco sensors prototypes ready for testing in bunker and slops tanks. Smart contracts connected with COI circulation tokens for verifications of different processes between subjects.

14

Q3 2020– App development

Beginning of COI App development for Android, iOS and Microsoft users with high security protocols and transparent data tracking through blockchain ledger. GPS and weather satellite monitoring connected to COI waste traceability platform and made more user-friendly.

15

Q4 2020– Finalisation

Final development and prototype tests of COI's quality and quantity eco sensors, before mass production and implementation in tanks. Upgrading of COI's hardware and software to be more compatible in transparent traceability waste management systems on different markets and for different waste.

Project team

JEAN-CHRISTOPHE VAUTRIN

Founder

VUK BJELAJAC

Co-founder & CEO

JAS BAGRI

CFO

DESSY TODOROVA

CMO

DR JOSÉ LAMAS V.

CTO

CINDY NGARAMBE

UN & NGO Representative

MARKO MITROVIĆ

Crypto Trading Expert

ADA HUANG

Digital Media Manager

DRUPAD DIWAN

PR

Advisors

SUSANNE STRÖM

Business Finance Advisor

STÉPHANE ALEC

Strategy Advisor

AKSHAT RAWAT

Shipping Industry Advisor

Social media

Claim admin rights for this project

Carbon Offset Initiative NEWS

Tweets by BitTorrent
How To get a verified Project status
To pass the verification you need to place a our logo on the main page of your website and make an announcement of the listing in your social network accounts. Send us the email in reply with confirmation of the link placement.
Top-Rated Crypto Projects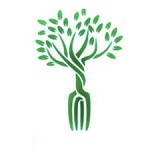 IEO
Project REFORK brings a solution to the current global issues with plastic. The entire process of manufacturing single-use plastics, from crude-oil extraction t ...
| | |
| --- | --- |
| Start IEO | Jun 01, 2020 |
| End IEO | Jul 31, 2020 |
| Received | Pending |
| Goal | Not Set |