Decracy (DCA)

ICO

Decracy was birthed to provide unorthodox solutions to the global standing of all by utilizing Blockchain technology and advancing it from its current barriers and limitations for real-world use. Decracy is empowering a multi-layered ecosystem that is delivering fast, scalable, and advanced world solutions in the areas of blockchain development, privacy, innovation, and transfer of value. We consist of a harmonious world-class team who, collectively, have triumphed and advanced the most prominent networks in the space NEM, Waves, NEO, Ontology, Lisk, IOHK (Cardano), Ethereum Classic, HyperLedger, Bank of America, RBC, others +. Currently, we are in our private round, contact to participate.

IMPORTANT: By investing in this business you agree to our Disclaimer. All information including our rating, is provided merely for informational purposes. CryptoTotem does not provide investment advice.

| | |
| --- | --- |
| Overview | Whitepaper Onepager |
What is Decracy
Privacy, freedom, equity, security, and innovation have been essential to life and the overall globe since creation. For countless centuries, the great absence of such essentials has directly affected and defiled everyday living beings and the ever-workings of society. With those in lesser-of areas experiencing such effects at an unimaginably higher rate. By witnessing the absence and failure that is being experienced within the realms of freedom, democracy, equity, and privacy, Decracy has committed itself and has taken the crucial initiative to advance, nurture, and evolve our society through the paramount development of an eco-system that is inclusive of everyone. An Eco-system which is designed to focus on unseen levels of Privacy, interoperable private smart contracts, application development, fast and fee-less transfers, and Global identification, authentication, and access. Our Decracy eco-system is focused on creating an immense shift in all matters which are at the direct core of our global society and have been absent and missing the everyday life of many.
Through this vision, Decracy is bringing forth the truly vital breakthrough which will realize a future of security, freedom, privacy and democracy. An Eco-system that enables the every day person, creator, and developer.
Through the use of Decracy's revolutionary features, Decracy is set to become the most freedom enhancing and innovative ecosystem currently present in the blockchain space. With the Global concerns revolving around equality, economy, politics, freedom, and fairness, Decracy is is placing itself as the leader in such mission to successfully execute the true realization of global revolution and break-through. We boldly stand to create an eco-system that places all users first by ensuring a network of 'military-grade' security. Through our unmatched persistence, we provide everyone with the confidence that Decracy can survive the test of time. Making Decracy the only candidate to lead in Blockchain innovation and evolution.
Details

Public sales: May 11, 2020 - May 25, 2020
Token supply: 200,000,000 DCA
Total tokens for sale: 150,000,000 DCA
Hard cap: 250,000,000 USD


Legal

Blockchain Platform: Ethereum
Registration country: Gibraltar


Token info

Ticker: DCA
Token price in USD: 1 DCA = 1.25 USD
Accepted currencies: BTC, LTC, XRP, XMR
Token distribution:
75% - Private, Pre, Public
10% - Founding Team
5% - Global Equity Airdrop
5% - Longevity Development Fund
3% - Adoption Fund
2% - Contributor Bonus + Bounty
Funds allocation:
40 % - Team Establishment + R&D
30 % - Marketing + Brand Position
13.5 % - Core Admins and Advisors
7 % - Global Adoption
6 % - Headquarters Land Development
3.5 % - Legal and Financial

Decracy Roadmap
1
August 2019
Decracy Entity Formation
2
September - October 2019
Decracy Team Development
Innovate Transaction Capability
Improve Development Layer Design
3
Q1 2020
Extensive 'X' ID Scientific Research
Phase 1 Demo Release
4
Q2 2020
Phase 1 Beta Release
Phase 2 Commencement
5
Q3 2020
Decracy Alpha Wallet
Decracy Decentralized Storage
Side Chain Introduction
6
Q3 - Q4 2020
Mobile Alpha Wallet Release
Phase 2 Alpha Release
Official Decracy Launch
7
Q4 2020
Interoperable Anonymous Enhanced Applications
Project team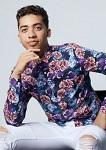 JAN LIZ-FONTS
Founder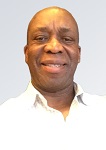 LEONARD EDWIN
Architect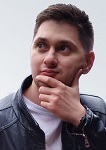 GEORGE UGULAVA
Developer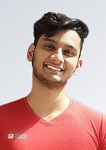 PRATYUSH TIWARI
Developer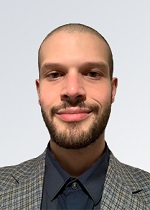 AGUSTIN BERRINI
Developer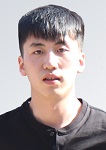 ZHANG MINGJIN
Developer
Social media