Dexbrowser (BRO)

Dexbrowser, the future DEX super platform and Web3 data aggregator, is a combination of advanced trading tools, intelligent farming, arbitrage trading, attack alert, etc.

IMPORTANT: By investing in this business you agree to ourDisclaimer. All information including our rating, is provided merely for informational purposes. CryptoTotem does not provide investment advice.
| | |
| --- | --- |
| Overview | Whitepaper |
Charts
24h
7d
14d
30d
60d
90d
180d
365d
Max
What is Dexbrowser
In its first stage, a range of advanced trading tools will be available. These include spread and arbitrage tools to compare the prices and order books of different trading pairs across multi-chain DEXes, as well as other search tools to facilitate smart cross-chain trading. In addition, there will be safety tools such as the "attack alert," which can notify users of any potential security breaches in networks.
The next stage will focus on income-driven data derivatives, including intelligent farming and arbitrage. For pools, this includes real-time access to new cross-chain farming pools, a farming pool search engine with advanced filters, and additional functions which can automatically allocate funds to different pools, monitor them, and offer automatic re-investment options. For trading, the best trading pairs and paths will be displayed and additional tools such as K-lines and the potent one-click arbitrage will be provided.
Finally, the product will evolve into an open-source data network, including data sharing, data mining, and open-source product development. With BRO, Dexbrowser's native token, users will be incentivized to share trading profiles in secure decentralized databases. At this point, other data-driven derivative products will also become available on the platform.
Details

Pre-sales: Nov 04, 2021 - Nov 04, 2021
IDO (FantomStarter Launchpad): Dec 03, 2021 - Dec 03, 2021
Token supply: 500,000,000 BRO
Total tokens for sale: 47,000,000 BRO
Hard cap: 2,200,000 USD
Raised: 1,980,000 USD


Token info

Ticker: BRO
Token price in USD: 1 BRO = 0.05 USD
Token distribution:
Angel - 2.4%
Seed Sale - 9%
Private - 6%
IDO - 0.6%
Incentive reward - 20%
Liquidity - 22%
Ecosystem - 15%
Team - 20%
Advisors - 5%

Dexbrowser Roadmap
2
6/2021 - 9/2021
Data acquisition, aggregation, analysis, and intelligent strategies based on ETH
Multi-chain farming pool aggregation
3
10/2021 - 11/2021
Cross-chain data aggregation
Price aggregation and arbitrage
Multi-chain farming pool browser
Price aggregation & functions
Multi-chain mining pool browser
4
12/2021 -2/2022
Multi-chain Intelligent Farming
Virtualized tools, trading pairs browser, and other arbitrage tools
Trend charts, trading pairs browser, and arbitrage tools developed and completed
5
3/2022 -6/2022
Decentralized Database
Shared Management
Data Mining
Other Data-driven Derivatives
Project team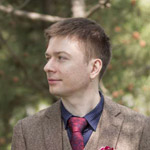 Lev Zhbakov
Co-founder, Core Developer

Croc Lu
Blockchain Architect, Core Developer

Adoube Wang
Senior Product Manager

Trevor Zhang
JS full-stack independent developer and designer

Shawn You
Co-founder, Marketing Director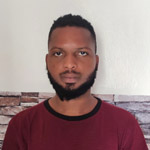 Oluwatosin Alomaja
Senior Marketing Manager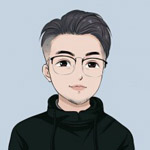 Alex Z.
Director of Operations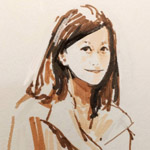 Stella Sun
Marketing Manager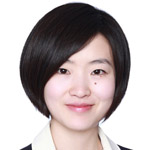 Jue Wang
Public Relations Manager
Advisors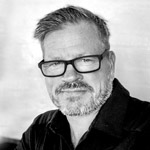 Cary Kokkonen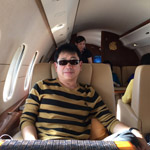 Abu Djaja Bunjamin
Social media