East2 (EDOS) ICO

ICO

Not Verified

Past

Apr 01, 2019 – May 31, 2019

East2 is the first blockchain provider to disrupt the global airline loyalty model for both airlines and travellers alike. It\'s Air Loyalty Plus program can stand-alone, replace, enhance, or be integrated on a modular basis with current airline loyalty points/miles programs.

By investing in this business you agree to our Disclaimer
East2 (EDOS) ICO ratings

| | |
| --- | --- |
| ICOrating.com | |
| Hype score | NA |
| Risk score | NA |
| Investment rating | NA |

| | |
| --- | --- |
| ICObench.com | 2.7 / 5 |
| ICOmarks.com | 5.6 / 10 |
| TrackICO.io | 4.3 / 5 |
| ICOholder.com | NA |

Claim admin rights for this project
Overview
Whitepaper
Onepager
What is East2
The program is designed to allow travellers to easily manage and redeem their hard-earned rewards, whilst reducing costs and adding significant ancillary revenue streams for airlines.
Benefits for travellers
If you are an airline Traveller – welcome aboard:
EDOS:
Can be redeemed for any flight.
Don't expire.
Can be bought and sold without restriction.
Bonus Reward EDOS can be earned through Action Projects.
Retain value and are non-inflationary due to their limited supply.
Offers more relevant travel products and service offerings in the eco-system.
Promotes a better traveller experience.
Are awarded and redeemable almost immediately.
Benefits for airlines
Participating in the East2 Air Loyalty Plus program:
Strengthens the loyalty of travellers.
Generate meaningful traveller engagement and recognition.
Reduces liabilities.
Provide end-to-end traveller visibility and intent.
Give the ability to deliver curated product offerings to travellers.
No 'black-out' redemption travel periods.
No complicated redemption rules and restrictions.
Generates new ancillary revenues.
Reduces operating costs, structures and processes.
LOYALTY SOLUTION
East2's blockchain-based Air Loyalty Plus program addresses critical issues for airlines and their loyal Flyers by capitalising on the benefits and flexibility that digital tokens offers over the current points/miles based programs.
It should also be noted that our Air Loyalty Plus booking process can operate totally independently to an airlines loyalty program as bonus tokens in this program are generated and distributed through smart contracts and need not be associated with a loyalty program.
The program offers a modular structure based on a dual token model, which can be used by airlines to offer a new loyalty experience for travellers:
EDOS - Air Loyalty Plus Tokens.
EDOS self-brand - Airline Tokens.
EDOS self-brand airline tokens are issued under an airlines unique digital token code and can be used within their own eco-system for their travellers to buy flights and travel-related goods and services. EDOS self-brand airline tokens will be EDOS "Service Issued Tokens" that ensures the credentials of all EDOS self-brand tokens are compliant and can also operate within the EDOS and other EDOS self-brand token eco-systems.
East2's Air Loyalty Plus platform manages all the underlying technology for the airline, allowing airline clients to self-manage their preferred suppliers and flyers within their new eco-system through East2's E2DX (digital token exchange).
Airlines have the option to utilise EDOS as their award tokens. For this option East2 can manage the loyalty needs on behalf of the airline and within the East2 and/or airline ecosystem of suppliers.
In both options the benefit for airlines and their flyers is their ability (if desired) to have access to both eco-systems to enable better flyer offerings and increased engagement.
Air Loyalty Plus' modular approach allows for example the ability for an airline to create an exclusive and aspirational top tier status that provides all the flexibility and benefits, whilst still operating alongside their existing reward programs.
EDOS holders may receive EDOS self-brand tokens for each airline deployment. The option exists for airlines to allow their EDOS self-brand tokens to be exchanged for EDOS, which are interoperable for a wider range of airline and travel-related goods and services, or can be traded on a crypto exchange for other cryptocurrencies or FIAT (cash), providing greater value and flexibility for travellers. This relieves the current pressure on airlines to manage competing priorities of value delivery and recognition, with the growing liability of unused points/miles on their balance sheet.
The creation of this unique EDOS and EDOS self-brand digital loyalty token complemented by smart contracts creates a decentralised eco-system, which increases the ability for airlines to offer an expanded range of ancillary products and services to better meet their travellers' end-to-end travel needs. These services will offer airlines new revenue streams and reduced operating costs, whilst also rewarding and recognising travellers, with the ability to award bonus tokens for activities such as sharing their travel intentions and credentials.
When a hotel joins the airline's token eco-system, travellers will be able to redeem their loyalty tokens to purchase a hotel room. Travellers will pay using their EDOS or EDOS selfbrand tokens. Smart contracts will identify the nature of the transaction and automatically distributing bonus tokens to the traveller and other token holders (including the airline), and direct the balance to the hotel. No back office reconciliation is required, and blockchain guarantees the integrity of the transaction. This means significant reduction in costs both for airlines and eco-system suppliers, as well as tangible and desirable benefits for the Flyer to access a reward they actually need and want.
Details

Pre-sales: Feb 01, 2019 - Mar 31, 2019
Public sales: Apr 01, 2019 - May 31, 2019
Token supply: 2,400,000,000 EDOS
Soft cap: 2,000,000 USD
Hard cap: 16,000,000 USD


Legal

Blockchain Platform: Ethereum
Registration country: Hong Kong


Token info

Ticker: EDOS
Type: Utility-token
Token standard: ERC20
Token price in ETH: 1 EDOS = 0.0000238 ETH
Accepted currencies: USD, ETH
Token distribution:
Marketing & Communications - 15%
Operations - 15%
Business Development & Partnerships - 15%
Development - 50%
Legal & Compliance - 5%
Funds allocation:
Staff & Contributors - 18%
Reserve - Allances & Partners - 20%
Private & Token Sale - 60%
Pool - Advisors & Consultants - 2%

East2 Roadmap
1
June 2016
East2 Business Plan and Market Opportunity confirmed.
2
August 2016
Chinese Airline Strategic Digital Consulting Contract starts.
3
October 2016
East2 Limited established Hong Kong.
4
March 2017
Core Tech Team from EB2 re-engaged.
5
June 2017
Core Platform Architecture designed
6
August 2017
Successfully Completed Chinese Airline Strategic Consulting Contract.
7
October 2017
Early commercialisation discussions started.
8
December 2017
East2 Barcelona established.
9
January 2018
MoU signed with Cover_More a leading international travel insurance company now owned by Zurich Insurance.
10
March 2018
Development team in Europe established.
11
May 2018
Insurance proof-of-concept (PoC) developed directly linked into British Airways NDC digital innovation data hub and CoverMore's database.
12
June 2018
East2 Pte Ltd Singapore established
13
July 2018
Partnership agreement with PI Solution a successful China based airline software company (complimentary solutions).
East2's E2App (Traveller App) demonstrable product design.
14
August - September 2018
EDOS Private Sale.
Roadshow Hong Kong and Singapore.
East2 Traveller App architecture & UX design.
15
September - October 2018
EDOS Pre-Sale.
Asia Roadshow - Hong Kong, Singapore, Korea.
E2App proof-of-concept build starts.
Expand Blockchain development and business development teams in Europe.
E2Ancillary build ongoing.
16
November - December 2018
EDOS Token Sale.
E2App, E2Wallet, E2DX design and architecture commences.
E2Ancillary build ongoing.
17
Q1 2019
Products Advertising and Marketing commences.
EDOS token listed on exchange(s).
E2App beta release (closed user group)
Production activation of launch partners in high priority
segments: airline, transport, accommodation and insurance.
18
Q2 2019
Public launch of integrated EDOS platform: E2Apps, E2Wallet,E2Ancillary and E2DX.
Expansion of partner activations in high priority segments.
Group and Booking Bonus tokens.
E2Ancillary enhanced with NDC Aggregator certification.
19
Q3 2019
Community-enabled integration and activations of new partners.
Expand segments e.g. retail/duty free, etc.
Travel Intent Bonus tokens including personalised offers from partners.
Traveller profile synchronisation with partner/loyalty accounts.
Traveller self-service of active trips e.g. rebooking and upgrades
20
Q4 2019
Action Projects release 1 (Market research projects)
Personalised, assisted trip disruption handling
EDOS API - enabling integration of EDOS into Airline own apps,support for 3rd party "Dapps"
W2App automated assistant including support for partner chatbots/agents
Project team

Stephen Bartlett-Bragg
Co-Founder and Executive Director Commercial

John Edginton
Co-Founder and Executive Director Operations

Laurence Leung
General Manager Asia

David Leek
Senior Director Airline Consulting

David Turton
CTO and Technology Lead

Tomasz Korwin-Gajkowski
Chief Blockchain Lead
Advisors

Steve Puckett
Director Singapore & Board Advisor

Ray Grainger
Board and Airline Advisor

Jenny Lourey
Board and Airline Advisor

Angela Wright MBE
Strategic Advisor

Dr. Alexander Ressos
Chief Legal Advisor

Moreen Tai
Chief Compliance Advisor

John Underwood
Platform Advisor

Scott Darrow
Software Development Advisor

Brett McDougall
Airline Advisor

Susan Shing
Business Advisor

Paul Neilson
Blockchain Platform Technical Architect

Nigel Gardener
Smart Contract Solutions Advisor
Social media
How To get a verified Project status
To pass the verification you need to place a our logo on the main page of your website and make an announcement of the listing in your social network accounts. Send us the email in reply with confirmation of the link placement.
Top-Rated ICO's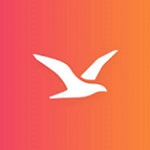 bmy.guide is the 1st socially powered search engine for the travel and tourism industry, created with the sole intention of connecting travellers and holidaymak ...
| | |
| --- | --- |
| Start ICO | Jun 15, 2019 |
| End ICO | Sep 15, 2019 |
| Received | Pending |
| Goal | Not Set |


Travelvee is a decentralized community of people who choose the best among exclusive offers for the purchase of hotel and tourist services of all levels, made o ...
| | |
| --- | --- |
| Start ICO | Dec 01, 2018 |
| End ICO | Feb 15, 2020 |
| Received | Pending |
| Goal | $ 30,000,000 |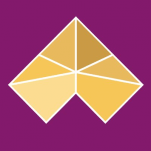 TravelCoin is platform for financial operations in the travel industry.
| | |
| --- | --- |
| Start ICO | TBA |
| End ICO | Oct 23, 2019 |
| Received | Pending |
| Goal | Not Set |