Futbol Coin (FUCO)

ICO

Ongoing

Jul 01, 2020 – Jun 30, 2021

Futbol Coin is an exclusive cryptocurrency for soccer.

IMPORTANT: By investing in this business you agree to our Disclaimer. All information including our rating, is provided merely for informational purposes. CryptoTotem does not provide investment advice.

| | |
| --- | --- |
| Overview | Whitepaper |

What is Futbol Coin

Futbol Coin (FUCO) is a cryptocurrency exclusive for soccer and for those who enjoy it.

Our vision is to modernize the operations in the soccer universe and all the activities related to it by using our Futbol Coin (FUCO) token.

Our mission is to place Futbol Coin (FUCO) as the leading currency in the soccer universe. For it Futbol Coin (FUCO) will have an active participation in the search and acquisition of players of lower divisions with great soccer projection. It will be able to be used in its own page of sport betting -exclusive of soccer-; in online sport stores- exclusively for products and services related to the world of the soccer-; in the creation of soccer fields of 5, 8 and 11 and in the ¨Futbol Coin (FUCO) wallet¨

Futbol Coin (FUCO) stands out because of its values and the way it wants to transmit them. We count with a united team where comradeship, respect and humility are the most important things. We will achieve a high collective performance in an honest and professional way. We have international coverage which will allow Futbol Coin (FUCO) to be a global cryptocurrency.

Finally, it is worth mentioning the high social commitment that motivates the creation of Futbol Coin (FUCO): to collaborate with the development of young people with talent for soccer who are in a situation of economic vulnerability. It is for this reason that Futbol Coin (FUCO) is committed to accompany the development of the players of inferior divisions that it will acquire -and their families- so that they can dedicate themselves exclusively to the soccer activity reaching their maximum potential, as well as it will contribute to the improvement of the finances of the respective clubs.

Details

Pre-sales: Mar 15, 2020 - Jun 30, 2020
Public sales: Jul 01, 2020 - Jun 30, 2021
Token supply: 11,000,000 FUCO
Total tokens for sale: 3,300,000 FUCO
Soft cap: 500,000 USD
Hard cap: 20,000,000 USD


Legal

Blockchain Platform: Ethereum
Office address: Casteldefels, Barcelona, Spain

Token info

Ticker: FUCO
Type: Utility-token
Token standard: ERC-20
Token price in USD: 1 FUCO = 1 USD
Accepted currencies: ETH, BTC, LTC, XMR, ZEC, DASH, USDT, BCH
Token distribution:
10 % - Available during Pre – ICO
20 % - Available during ICO
69 % - Blockchain Market
1 % - Airdrop


Offices on the map

Futbol Coin Roadmap

1

December 2018

Idea Planning & Market Research
Beginning and planning of the idea, market research

2

May 2019

Development work
Team Meeting. Synergy to develop Futbol Coin

3

August 2019

PRE-ICO Website
Creation of the website. Selection of the best technology for Futbol Coin

4

February 2020

Creation of tokens
Creation of the 11,000,000 Futbol Coin (FUCO)

5

March 2020

PRE-ICO
Launch of the PRE-ICO. The first 1,000,000 tokens will be available for sale

6

July 2020

ICO SALE -1st stage-
We will add 2,000,000 tokens to expand in the market prior to the final marketing and application of Futbol Coin to our projects. In this first stage we will liberate 500,000 tokens. If you are passionate about soccer and the global economic future, this cryptocurrency is for you!

7

September 2020

The development of the betting page begins
We will add 1,000,000 tokens to expand in the market prior to the final marketing and application of Futbol Coin to real estate projects.

8

October 2020

ICO SALE -2nd stage-
500,000 tokens are added for sale. Listing of tokens in new exchanges

9

November 2020

Futbol Coin Wallet
Creation of the exclusive wallet for Futbol Coin tokens (FUCO)

10

November 2020

Business Network
Creation of an online business network that accepts Futbol Coins (FUCO)

11

January 2021

ICO SALE -3rd stage-
Another 500,000 tokens are added for sale

12

March 2021

First purchase of a soccer player's pass
After months of work, the first purchase of a player's pass will be made to begin the cumulative circle of players, increasing the value of Futbol Coin and our entire community

13

April 2021

ICO SALE -4th stage-
500,000 tokens are added for sale

14

May 2021

Soccer fields
Market study to perform the first soccer field

15

June 2021

ICO SALE ENDING
ICO concludes

16

March 2022

Start-up of the betting website
Launch of BetFUCO, the most competitive online betting page in the world of cryptocurrencies. We are so excited that it comes to light! Fun, benefits and soccer, all in one page!

Project team

Ariel Casais

President

Belén Castro

Chief Executive Officer

Social media

Claim admin rights for this project

Futbol Coin NEWS

Tweets by BitTorrent
How To get a verified Project status
To pass the verification you need to place a our logo on the main page of your website and make an announcement of the listing in your social network accounts. Send us the email in reply with confirmation of the link placement.
Top-Rated Crypto Projects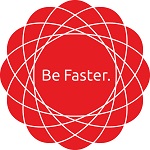 ICO
IEO
BeFaster – a decentralized fitness and lifestyle application on the Tron Blockchain with a unique RUN for CASH system. BeFaster has a mass adaptive effect on ...
| | |
| --- | --- |
| Start IEO | Apr 15, 2020 |
| End IEO | Sep 02, 2020 |
| Received | Pending |
| Goal | Not Set |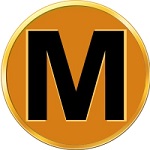 STO
IEO
Megafanstore is an online business that sells fan and sports articles. The company explores with the Great Branding Company, the UEFA merchandise license partne ...
| | |
| --- | --- |
| Start IEO | Mar 01, 2020 |
| End IEO | Nov 01, 2020 |
| Received | Pending |
| Goal | Not Set |