GOGOcoin

GOGOcoin is constructing the world's most user-friendly decentralized asset manager and savings account, and the first to enable segregated funds on-chain.

IMPORTANT: By investing in this business you agree to our Disclaimer. All information including our rating, is provided merely for informational purposes. CryptoTotem does not provide investment advice.
| | |
| --- | --- |
| Overview | Whitepaper |
Charts
24h
7d
14d
30d
60d
90d
180d
365d
Max
What is GOGOcoin
GOGOcoin is the doorway to DeFi for users to break free from the restraints of centralized finance and join the new financial order. GOGOcoin combines interfaces with a user-centric approach while building on the strengths of decentralized infrastructure. We're offering a frictionless user experience powered by awesome invisible tech that includes on-chain automation, simple one-click interactions for DeFi, and advanced security via NFT Smart Vaults.
On our App, you will be able to change your fiat into crypto in a matter of seconds with our on-ramp. Then you can choose investing strategy with 3 different risk tolerance. After depositing the funds, a virtual machine will be launched on a decentralized infrastructure that will automatically create a non-custodial wallet proxy that interacts with the blockchain on behalf of the user. The smart contract executes a near gas-less transaction and deploys the funds according to your preferred Vault that you have chosen earlier. Those funds will lie in a segregated fund and are not being pooled with other funds, governed by the smart contract that is interacting back and forth with just your wallet.
Details

Public sales: Dec 07, 2021 - Dec 10, 2021
IDO (Copper Launch): Dec 07, 2021 - Dec 07, 2021
IDO (OccamFi Launchpad): Dec 06, 2021 - Dec 07, 2021
Pre-sale token supply: 10,000,000 GOGO
Token supply: 100,000,000 GOGO
Total tokens for sale: 20,000,000 GOGO
Soft cap: 500,000 USD
Hard cap: 4,000,000 USD


Legal

Blockchain Platform: Polygon (Matic)
Registration country: Switzerland
Registration year: 2021


Token info

Ticker: GOGO
Type: Utility-token
Token standard: ERC20
Token price in USD: 1 GOGO = 0.2 USD
Accepted currencies: ETH, MATIC, USDC
Token distribution:
Strategic private round - 10%
Public sale/ Public offering(IDO) - 20%
Ecosystem development & Community incentives - 33%
Liqudity supply/ LP rewards+Market buybacks(treasury) - 15%
Team - 12%
Marketing - 3%
Legal - 3%
Advisors+Consultants - 3%
Early community rewards/Incentives - 1%

GOGOcoin Roadmap
1
The Road Ahead
Strategic investor round (5% of all tokens).
GOGO-Token launch and audit certified by top 5 auditors.
V1 staking/liquidity farm on POLYGON & NFT bridge from ETH to POLYGON
Exclusive NFT staking feature for CryptoGoGo NFT holders, that will be incentivized to collect the necessary NFTs and get farm/staking rewards based on the rarities.
Yield optimization farms for top coins (wBTC, ETH, etc.) to earn interest on.
1st Governance proposal based on the governance tokens.
V2 staking/liquidity farm launch.
Quarterly earning's report, similar to Yearns.
Shift the user experience (UX) to mobile-first and launch a native app
Lending and borrowing feature in collaboration with a trusted partner using our $GOGO token.
NFT Smart Vault and V3 staking/liquidity farm launch.
Official (crypto) asset management license in Zug, Switzerland.
NFT play-2-earn game based on CryptoGogo storyline (developed by 3rd party).
Centralized exchange (CEX) listing(s)
Project team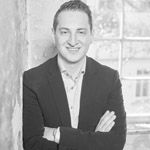 Garry Krugljakow
Strategy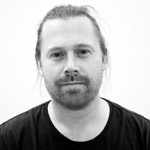 Jonny Brinchmann
Marketing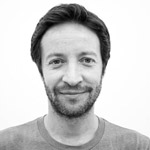 Gianpiero Albino
Senior UI/UX Designer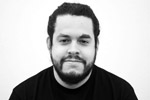 Franz Ridder
UX/UI Research Analyst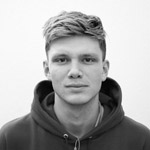 Arseny Poriadin
Blockchain & Subgraph Developer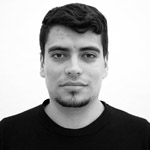 Jovan Kanevche
Front-end Developer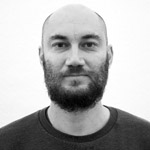 Sacha Cesana
Videographer and Content wizard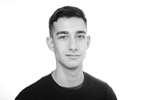 Alexander Gottlieb
Social Media and Marketing
Mikhail Kondratyev
Venture development and investor relations

Jonny Catsville
Community Management and Marketing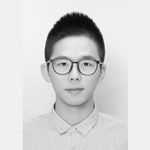 Stefan Wang
Marketing and PR

PaPa GoGo
Growth

NeoShiller
Tech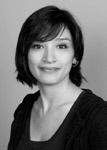 Jessie Schloss
Executive Assistant
Advisors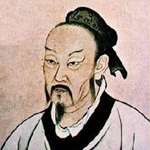 Benjamin / @Benjamin918
QiDAO Founder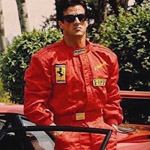 Dave Liebowitz / @DeFi Dave
Gelato Growth

Carlos Vera @At0x.eth
Strudel Finance CEO

Captain Nemo @Ncerovac
Polygon Evangelist

Hamzah Khan
Head of DeFi, Polygon

@RickCrosschain
HoneyDAO, DeFi evangelist

@Unihax0r
DeFi influencer and trader, Heat Capital
Social media