Green Funding Coin ICO

ICO

Past

Apr 01, 2019 – Apr 30, 2019

Green Funding Platforms (GFP) is a new crowdfunding platform for ESG Investment with a visible flow of funds by Green Funding Coin (GFC). ESG Investment refers incorporating Environmental, Social and Governance factors into investment decisions. ESG investments already operate with a market cap of over 25 Trillion USD. By utilizing Blockchain Technology, GFP can make the flow of investment 100% traceable, transparent, and unalterable.

By investing in this business you agree to our Disclaimer
Green Funding Coin ICO ratings

| | |
| --- | --- |
| ICObench.com | 3.4 / 5 |
| ICOmarks.com | 6.3 / 10 |
| TrackICO.io | NA |
| ICOholder.com | NA |

Claim admin rights for this project
Overview
Whitepaper
What is Green Funding Coin
GFC is the key currency used to invest and pay out on GFP. When coin holders use GFP, they send GFC to the entity they wish to invest in. The entity will return the yield of rate to investors in GFC. The investors can take the return with them or reinvest in other entities. GFC is designed to have a low volatility because the price of GFC is fixed from pre-sale period until listing on exchanges to avoid a crash right after listing due to high sell pressure. Thanks to its design and the above eco-system, investors will enjoy an increase of the value of GFC steadily and sustainably as well as investment itself.
GFC Project, an investment platform that makes the flow of funds transparent
Fintech and the blockchain are known as the fourth industrial revolution, continuing on from steam power, electricity, petroleum, computers and the internet. As part of this revolution, cryptocurrencies have undergone major market growth over the past several years, with not just Bitcoin, but countless altcoins continuing to be born, developed, and diversified since 2015. It is in this landscape that Green Funding Coin (GFC), a cutting-edge cryptocurrency utilizing smart contract technology, was born.
ESG investment is a worldwide movement dedicating to investing in making the world a better place. Though investment of course seeks profit, companies with a noblesse oblige mentality of "if we're going to increase profits, we should do it by making a positive contribution to people, the environment, and society" are already operating with a market cap of over ¥1,500 trillion in Europe, and over ¥800 trillion in the USA.
The main targets of ESG investment can be broadly divided into the following two categories.
1. Projects to maintain and improve the earth's environment, such as renewable energy - related technology and initiatives, technology and initiatives to restore forests and bodies of water, technology and initiatives to reduce CO2.
2. Projects that conduct their trade fairly, treating workers humanely and operating with regard for human rights.
As mentioned earlier, these forms of ESG investment, though focused in Europe and America, have spread worldwide, throughout Asia, the Middle East, and Africa, and as of 2017 have a market cap of over $25 trillion, with a rate of growth of over 20% per year.
However, even within this form of investment that seeks to improve the world, there is a problem.
The problem is the number of intermediaries in the investment process, complicating the flow of funds and making it difficult to ensure that all investment capital is actually going to good causes. In some cases, over 50% of investment can end up flowing to middlemen such as fund managers, sellers, project managers, etc., with complex fundraising and work schemes making the actual flow of funding difficult to see. There have been cases in which, given 10,000 dollars invested into making the world a better place, only 1,000 actually ends up being used for that purpose, with the remaining 9,000 being used on fund manager and seller's fees and the associated costs of project managers.
Our mission is to make use of the transparency and fairness of the blockchain to solve these problems, making the flow of investment intended to improve the world more transparent. We would like to create a world where, for example, given 10,000 dollars of investment, it is possible to see that 4,000 dollars was actually used for micro hydroelectric power in the Andes mountains, while 6,000 dollars was actually used for building a hospital in southeast Asia. This is the world that Green Funding Platforms seeks to build. By creating a world in which ESG investment can, through the blockchain, be conducted transparently and securely, Green Funding Platforms is promoting the ESG investment, which has already become a major trend.
Executive summary
We aim to conduct ESG investment protection that is more visible to the investor, assisting in making the business environment operate in a healthier, more transparent manner. Our business activities to that end can be broadly divided into two initiatives.
The Green Funding Platform (GFP), is an investment platform through which investors can invest into environmental technology and CO2 reduction initiatives, as well as ventures and projects that operate with regard for human rights. The GFP's operating body, Green Funding Platforms Co., Ltd., maintains a list of inspected and selected technologies, ventures and projects, from which investors can select their preferred target for investment online.
As all information regarding investment and the purpose and results of that investment is based on the GFC cryptocurrency, which is built on the blockchain, the flow of funds is guaranteed to be completely traceable and transparent. Furthermore, the entire history of flow of funds is managed via Distributed Ledger Technology, making manipulation almost impossible and ensuring proper use.
GFC (Green Funding Coin) is the key currency used to invest and pay out on the GFP. As a cryptocurrency built using the blockchain, it can be transferred instantaneously and for a low cost without regard for borders and bank accounts, and with its entire worldwide transaction history traceable using Distributed Ledger Technology. Utilizing the transparency and fairness of the blockchain, GFP can make the flow of investment intended to improve the world more transparent, creating an environment in which ESG investment can flourish.
We hope you will look forward to our Green Funding Platform and its key currency, Green Funding Coin, which seek to enrich humanity and the world.
Details

Pre-sales: Jan 01, 2019 - Mar 31, 2019
Public sales: Apr 01, 2019 - Apr 30, 2019
Total tokens for sale: 5,400,000,000 GFC
Soft cap: 5,000,000 USD
Hard cap: 7,000,000 USD


Legal

Blockchain Platform: NEO
Registration country: Malta


Token info

Ticker: GFC
Type: Utility-token
Token standard: NEO
Token price in USD: 1 GFC = 10.02 USD
Accepted currencies: BTC, ETH, XRP, ADA, USD
Bonus program:
01/03/2019 - 31/03/2019: 15% Bonus
01/04/2019 - 30/04/2019: 10% Bonus

Green Funding Coin Roadmap
1
11/01/2018 - 02/28/2019
Presale
Begin sale of advance purchase rights to Green Funding Coin, limited to those that share our vision. Concurrently, begin developing the NEO-based Green Funding Coin. After completion, issue and distribute coins.
2
04/01/2019 - 04/30/2019
Begin crowd sale
Officially launch Green Funding Coin and hold ICO. Distribute coins to those who already hold advance purchase rights. After ICO, proceed with Green Funding Platform development and cooperation with ESG ventures.
3
05/01/2019 - 06/30/2019
Listing on exchange
Open Green Funding Coin exchange.
4
Q2 2019
Green Funding Platform beta launch
Launch beta version of the Green Funding Platform and begin operations.
Project team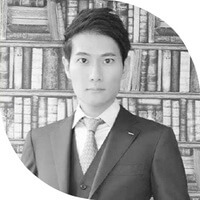 Renji Hirase
Chief Executive Officer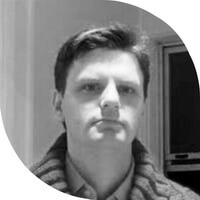 Nicholas Bonkowski
Financial Officer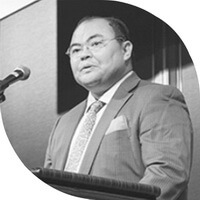 K. Takahashi
Chief Financial Advisor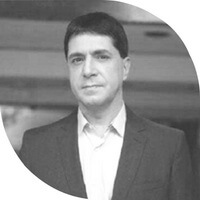 Alex. Bowen
Executive Officer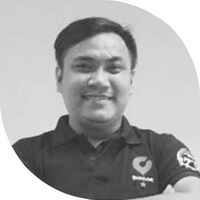 Duc Nguyen
Chief Technical Officer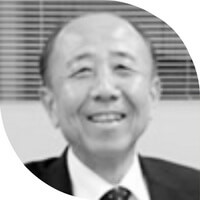 Kou Kurosawa
Environmental Technology Advisor
Social media
How To get a verified Project status
To pass the verification you need to place a our logo on the main page of your website and make an announcement of the listing in your social network accounts. Send us the email in reply with confirmation of the link placement.
Top-Rated ICO's



ICO
We are building a global marketplace fintech based blockchain network with user friendly mobile interface and exchange, for citizens and governments to collabor ...
| | |
| --- | --- |
| Start ICO | Jun 23, 2019 |
| End ICO | Dec 31, 2020 |
| Received | Pending |
| Goal | Not Set |