GSTAR (GOX) ICO

Not Verified

Past ICO

Jan 01, 2019 – Mar 20, 2019

A game is Mobile mining. Game is very easy. It needs only 45 seconds. Mobile mining doesn't need Electricity, Space and many times. Mining requires personal authentication for decentralization.

By investing in this ICO you agree to our Disclaimer
GSTAR (GOX) ICO ratings

| | |
| --- | --- |
| ICOrating.com | |
| Hype score | Low |
| Risk score | NA |
| Investment rating | NA |

| | |
| --- | --- |
| ICObench.com | 2.3 / 5 |
| ICOmarks.com | 7.3 / 10 |
| TrackICO.io | 3.9 / 5 |
| ICOholder.com | 3.9 / 5 |

Claim admin rights for this ICO
Overview
Project industry
Gaming & VR
Product type
Platform
Founded
Japan
Technical details
Gstar is a block chain based cryptocurrency like Bitcoin. While Bitcoin updates the ledger every 10 minutes, GOX is renewed every minute. Of course, at the beginning, coins will be sent and ledger will be updated within a few seconds. However, it is anticipated that the speed will slow down to an average of 1 minute as it gets more globalized. If the exchange slows down the authentication, the transfer time of the coin will of course take that long. It is a matter of operation at the exchange. The total mining capacity of GOX is 10 billion, and initially it will be supplied to the market 5 billion. Since GOX will be used immediately in the GOX ecosystem, premining is necessary. The remaining 50% are supplied to the market through mobile mining and some are designed to be mined over 150 years.
Algorithm of GOX is GS algorithm. The GS algorithm was developed in more various ways than Bitcoin, and security is improved. GS is used for the POW(Proof of Work) calculations which secure the cryptocurrency network. The mining amount will be 360,000 monthly, and the half-life will decrease by 10% every six months. While most coins, such as Bitcoin and Ethereum, have begun to be used little by little after a few years of pre-mining, GOX has to be pre-mined by the foundation as it will be used in various fields including game, audition program, internet broadcasting and others as soon as it is mined.
Many coins, such as Bitcoin and Ethereum, use the proof of work (POW). It was not designed to be used immediately upon its appearance. Since a large number of people have been mined and held for a long period of time, and the usage gradually increases over time, a proof of work method is appropriate. POW is appropriate for these coins as it is designed to be mined and be kept by large number of people and be used gradually. However, as the mining gets rarer, the reward gets smaller. So after a considerable amount of mining is done, it is converted into the POS(Proof of Stake) method. The POS gives reward like interest to the holders of virtual currency who holds certain amount of share, not to the digger.
Since our GOX is mined in large quantities in the early days, it follows the POS method. However, since the mining needs to be continued, we get to use hybrid certification method that combines POW and POS.>
White Paper
Features
We will announce three communities of games, audition programs, and Internet broadcasts in sequence and organize them into one GOX Ecosystem. Each community works independently and connects to GOX simultaneously.
The GOX will be created and used by each community and will flow into other communities and work together to create synergies. For example, the GOX purchased from the exchange may be injected into the GOX Ecosystem, and the GOX mined from the mobile phone may be used for game, audition program fee, or as a gift to Internet broadcast BJ.
Various other communities including donations, lottery tickets, tourism, fund raising, and others will be added to the GOX Ecosystem in the future. Each community will evolve itself, and expand the ecosystem through interconnectedness.
Application and Function of GOX
Gstar was developed for the purpose of applying to the Creative Industry. We bring the various sectors (communities) of the real-world Creative Industry into the mobile phone and structure the GOX's ecosystem that connects to GOX. Each community moves independently and connects to GOX at the same time. As GOX ecosystem gets expanded with newly added communities, its use will be widened not just in mobile game, audition program, internet broadcasting to cross-border donations, lotteries, online casino game, tourism and fund raising sectors.
1. on Web-based mobile games
GOX can be used in online games. Recently, the online game market is getting bigger in the mobile game market than PC one, and all of the current mobile games should download the application to execute. Therefore, games are not available immediately in countries where Google or Apple's app store is not operating. We have the technology to play mobile games without visiting these app stores.
As this platform supports the various games running on the web independently of Google or Apple, it not only saves the fees but also allows game services to be available in the Chinese market, which is not familiar with Google.
We combine this mobile game with block-chain technology to launch a mining game. Beyond using GOX as a game money or reward, you will see many people mining while playing games on their mobile phones sitting on the subway or at the desk.
We will be launching games that can be implemented in every country by using GOX, which will impact the global mobile game market.
2. On large scale audition program
Audition for selecting singer and actor is generalized nowadays. Auditions are usually held in studios, gyms or management offices. However, in order to identify potential star, it is necessary to have a large-scale audition program that requires a lot of investment in budget and time. Auditions can be effectively promoted if it utilizes the mobile phone that everyone has.
We will hold a biennial audition program with over 3 million people including volunteers, their friends and family are participating in 5 countries. All of them will become GOX users and GOX will be applied to all transactions that accompany the audition process, including participation fee, prize, and advertising expenses.
3. On internet broadcasting
Internet broadcasting has become a new trend. Many internet broadcasters have become stars and they have hundreds of millions of fixed fans. As a relationship between a star and a fan, fans often give gifts to their favorite BJ in a variety of ways. Many problem occurs when BJs cash out the gifts they receive through their managing companies. This is because the managing companies sometimes do some tricks in the middle.
We are planning to build a new internet broadcasting ecosystem using GOX. By applying GOX to internet broadcasting, viewers will be assured that their gifts will be transmitted to BJ safely, and BJ will be able to steadily immerse in the program, which will further stimulate the internet broadcasting industry.
4. On online casino games
In most countries, the casino industry (including online casino business) is an industry that must be legally licensed by the government. Each government wants to look closely at the sales and revenues of casino businesses for tax purposes even after the licensing. However, as casino companies make efforts to reduce or avoid taxes, it is difficult for government to obtain accurate taxation data.
As a way of solving this, government can think of assigning a specific cryptocurrency as a coin to be used for online casino games. Taxes can be secured with transparency, and casino funds can be legalized as well. This is a way to further revitalize the casino industry by lowering the barriers of acquiring license by the government. GOX can solve the troubles of each government.
5. On entertainment business, lotteries and donations
Existing cultural performance tickets are purchased through the internet. Naturally, performances of a particular country can only be purchased with the currency of that currency. Cryptocurrency will make it easier for people around the world to buy tickets.
Lottery is the same. Still, lottery tickets must be purchased in line at off-line stores. However, if purchase of lottery tickets become available on the internet, one can purchase lottery tickets anytime, anywhere, and the sales and revenue will increase accordingly. People who donate heartily often do not reveal their name or identity. GOX enables anonymous donations to anywhere in the world. Since the anonymous donation is possible regardless of the amount, it will encourage more people to participate.
6. On cultural industries
Traveling foreign countries using public transportation is very uncomfortable for foreign tourists. Foreign tourists often do not know the price and route of subway, and the ticket only can be purchased by the currency of the country. We can use this mobile phone to unify the global transportation costs with GOX. With GOX, one can charge bills regardless of countries and tourists can travel anywhere without worrying about the charge. Only the will of the state is needed. It will be possible to purchase household goods at convenience stores with GOX besides public transportation.
7. Apply to investment fund-raising for SMEs
Cryptocurrency makes new business items or business investments to be done in efficient way. GOX can be linked to good business items for fund raising. This fund raising enables investment and cash collection beyond the national barriers. GOX is also expected to create the investment brokerage industry through this system.
GOX will be partnered with an Asian company with advanced biotechnology and will be used to raise funds needed for production. The company has already begun consulting with a local governor to establish investments and factories. GOX will be used as a way of investment in many companies. We anticipate that this new investment system will become a new investment trend in the rapidly changing 4th industrial society.
8. Apply to interpersonal and international trade
The GOX is designed to handle small transactions that occur frequently, with a minimum fee. Therefore, it can be easily used for interpersonal transactions, international e-commerce (foreign direct purchase), and small-scale trade transactions that occur frequently.
9. Apply to Escrow
In the modern business world, Escrow is often used by lawyers or legal representatives to ensure the safety of transactions. However, since escrow is costly, it is difficult to use it for interpersonal transactions.
GOX allows you to safely use escrow service at a minimal cost with one mouse click and without legal process. If the customer chooses escrow service, the GOX is on the escrow ledger, and another customer will not be paid until the promised obligation between the two is fully fulfilled. Since escrow is available in small amounts, anyone will be able to take advantage of these features to contribute to the invigoration of non-face-to-face transactions.
10. Smart contract
Block chain technology can be applied to many places. Smart contract emerged as an issue in recent financial transactions and IOT sectors. We intend to enter the smart contract market using our block chain technology.
A smart contract is a transaction that is settled automatically on online between if the conditions set by trading partners are met. However, the block chain technology is not just for automated transactions. The technique of block chaining can be used to prevent counterfeiting and to guarantee anonymity. It can be applied to various sectors such as intercompany transactions, interpersonal transactions, official documents, military purposes requiring confidentiality, or authentication of public institutions. Block-chain technology will be applied in more places than we think. GOX is intend to be part of that.
ICO Details

Total tokens for sale: 500,000,000 GOX
Soft cap: 20,000 USD
Hard cap: 40,000 USD


Legal

ICO Platform: Ethereum
Registration country: Japan
Registration year: 2018


Token info

Ticker: GOX
Type: Utility-token
Token price in USD: 1 GOX = 0.04 USD
Accepted currencies: BTC, ETH, XRP, BCH, Fiat
Bonus program:
February: Bonus 20%
01/March ~ 10/March: Bonus 10%
11/March ~ 20/March: Bonus 0%
Token distribution:
ICO & Mining - 50%
Cost of Listing - 10%
Marketing - 10%
Partners - 15%
Foundation - 15%

GSTAR (GOX) ICO Roadmap
1
2018 Pre-ICO
Pre-ICO on Exchange of www.latoken.com from Nov.12~Dec.14
2
2018 Pre-Sale
Pre-Sale in ASIA
3
30th/Mar/2019, Listing on Exchange
30th/Mar/2019, Listing on Exchange of www.latoken.com
4
April~May/2019, Listing on one more Exchange
April~May/2019, Listing on one more Exchange.
5
April~May/2019, Beta service of mobile game for mining
April~May/2019, Beta service of mobile game for cryptocurrency mining
6
May~June/2019, launching service of mobile game for mining
May~June/2019, launching service of mobile game for cryptocurrency mining
Project team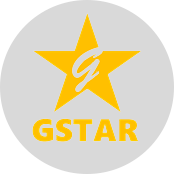 Tom Kim
Blockchain Founder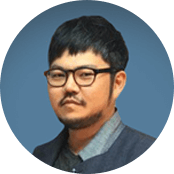 Hyun Lee
Mobile game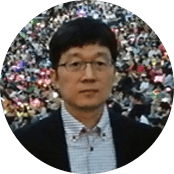 Sung Joon Moon
Entertainment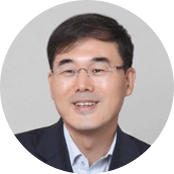 Richard Noh
Network & Platform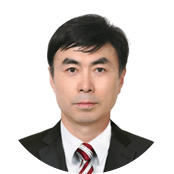 Insik Kim
PR/Promotion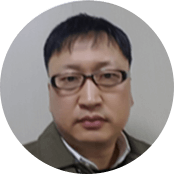 Jae Hyun Shin
Global cooperation
Advisors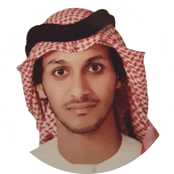 HH SHEIKH BUTTI BIN SUHAIL AL MAKTOUM
Prince of Dubai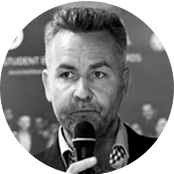 Ian Scarffe
Blockchain and Crypto Advisor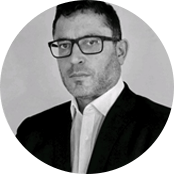 Anthony Abunassar
Former vice president of J.P Morgan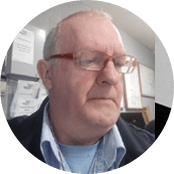 Ulrich G. Bethke
Expert of Blockchain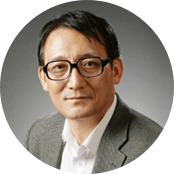 Hyun doo Shin
NDN news Journalist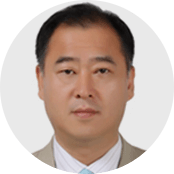 Dae Kyung Kim
YTN Broadcasting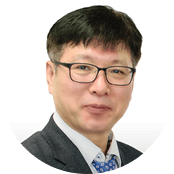 Kim Jae suu
GJC news Journalist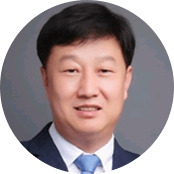 Byoung Youl Chung
Manufacture of gold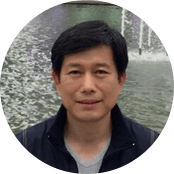 Gun hee Park
Education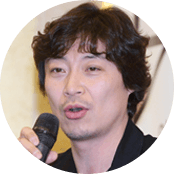 Seok Jung Kim
Camera Director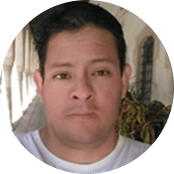 David Gutierrez
IR officer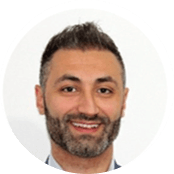 Carlo Buonpane
Blockchain Advisor
Social media
How-To get a verified ICO status
To pass the verification you need to place a our logo on the main page of your ICO's website and make an announcement of the listing in your social network accounts. Send us the email in reply with confirmation of the link placement.
Top-Rated ICO's