Let's see how you can invest in ICO's
The Trusted Source for Analysis of Active and Upcoming Initial Coin Offerings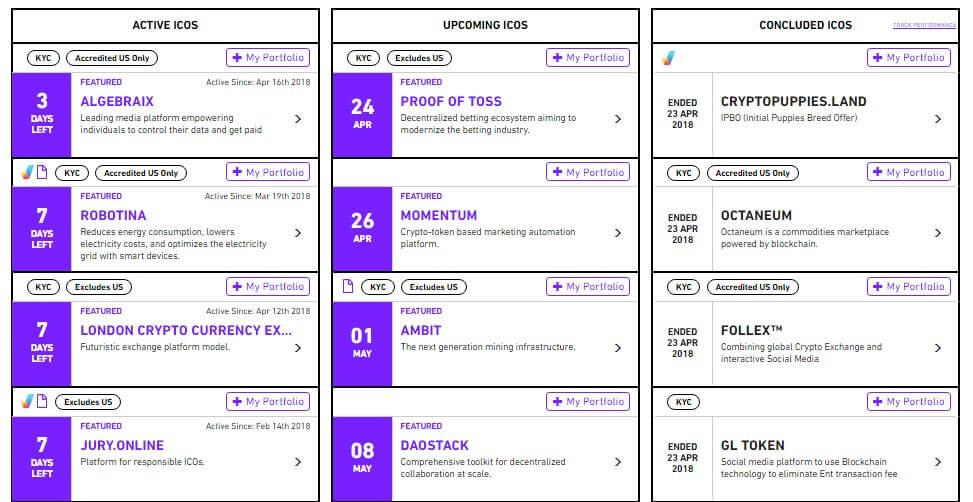 Nowadays there are many ICO calendars online and websites that have different dates when each ICO is occurring. The best among them, in my opinion, are icorating.com and icoalert.com. I also like the calendar by Smith and Crown because they also have some reports on occasion for some companies. However, you shall watch these calendars like a hawk. Every single month, every single week I go through and find out what products I like, circle them on my calendar and say, "Okay, Let me line up 500 bucks, or 1G, maybe down the line 2Gs, 5Gs for this ICO". Just make a kind of note of whatever ICOs you want to invest in, go on the website, do your homework, do your research, due diligence, then get your money ready. They usually have launch dates. Let's say there'll be an ICO launching tomorrow and it's a big ICO. They'll give you the date and the time when they'll be open for investing. Let's say, they're launching at 12PM eastern time. At 12PM eastern time you go on their website, type it in, and on their website, they'll have their wallet where you send the money and have instructions of how to invest in them.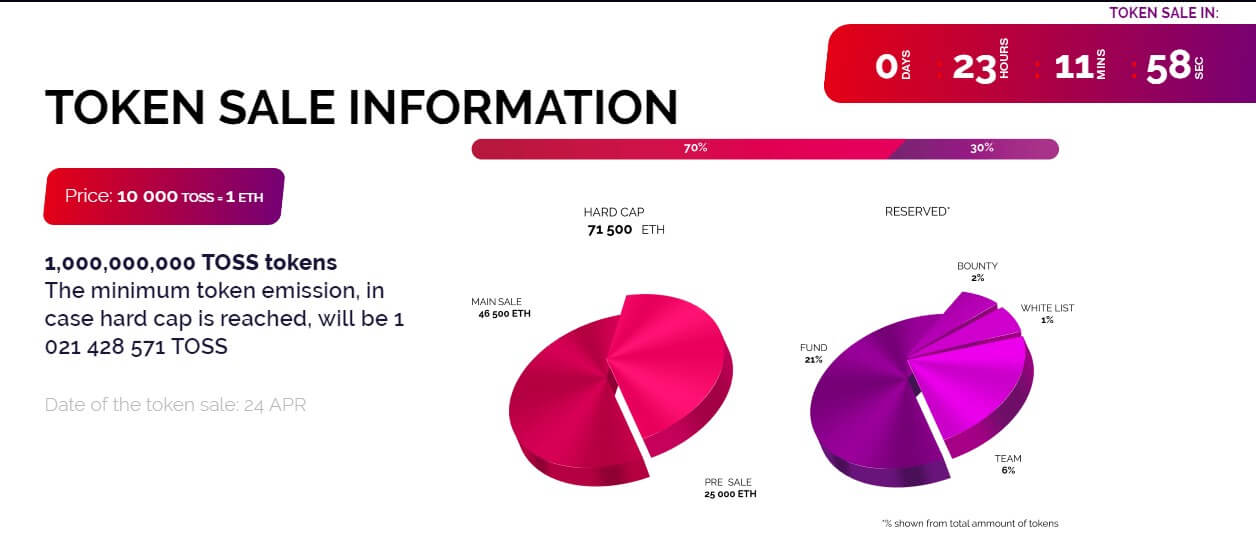 For example, let's say, it's an Ethereum application that is built on Ethereum platform. They typically would take Ether. For the most part, most products take Bitcoin or Ether. Some of them take other different currencies. You always have Bitcoin and Ether in your portfolio ready for ICOs. Once that date is listed, once it is open, you have to send the money.
One thing to note, though, is that some ICOs are capped, meaning that they close off after they raise a particular amount of money. For example, let's say, I know that there was a storage ICO that I was a part of recently. Their goal was to raise $30 million. After $30 million, if you were late to that party, you were out. Some ICOs sell out like that. Some ICOs have sold out in like 30 minutes. Storage ICO lasted about 2 or 3 days, I believe. Some ICOs have no cap and they last an entire month. All these different things are available on these different websites, on their calendars, so you know if an ICO is capped, you have to be super early, ready to press the button to send your money there whether your Bitcoin or your Ether. Now once you send the money, sometimes the products send you their tokens. Sometimes it's instant, especially if it's being done with the Ethereum, or if it's a ERC20 token, which is like the standardized token for Ethereum platform applications, meaning that it's very easy for them to send your tokens right back to you from your wallet, from your Bitcoin or Ethereum wallet.
One thing to note is that when you're sending your Bitcoin or your Ethereum to these ICOs, you should make sure that you don't send them money from an online exchange. Don't send them money from an online exchange like Poloniex, GDAX, CoinBase, Gemini, Bittrex, Bitfinex because on all these websites you don't own the private keys. If you have to claim your tokens down the line, sometimes they will require you to sign and verify that it was you that sent the tokens, not somebody who was trying to steal your tokens. In order to sign and verify you will have to have your own private keys, or, more precisely, you have to have access to the private keys. What I recommend for Ethereum ICOs is MyEtherWallet which is just MyEtherWallet.com. For Bitcoin it always depends. Sometimes you can just use a regular wallet like Exodus or Jaxx, or you can just use one like blockchain.info. I've used that one before I had issues with Exodus with not being able to verify, so I had to export my private keys. I'll give you a warning in advance – sometimes it can get very technical, especially if you're a beginner, if you're a newbie at this. To avoid all that headache, you shall invest in ICOs with your own wallet, not an exchange wallet like Coinbase, or Poloniex, or what you have. I recommend MyEtherWallet for Ethereum because that one always works. For Bitcoin I would recommend blockchain.info or Exodus. It's even better, if you have a hardware wallet. However, not everybody has a hardware wallet.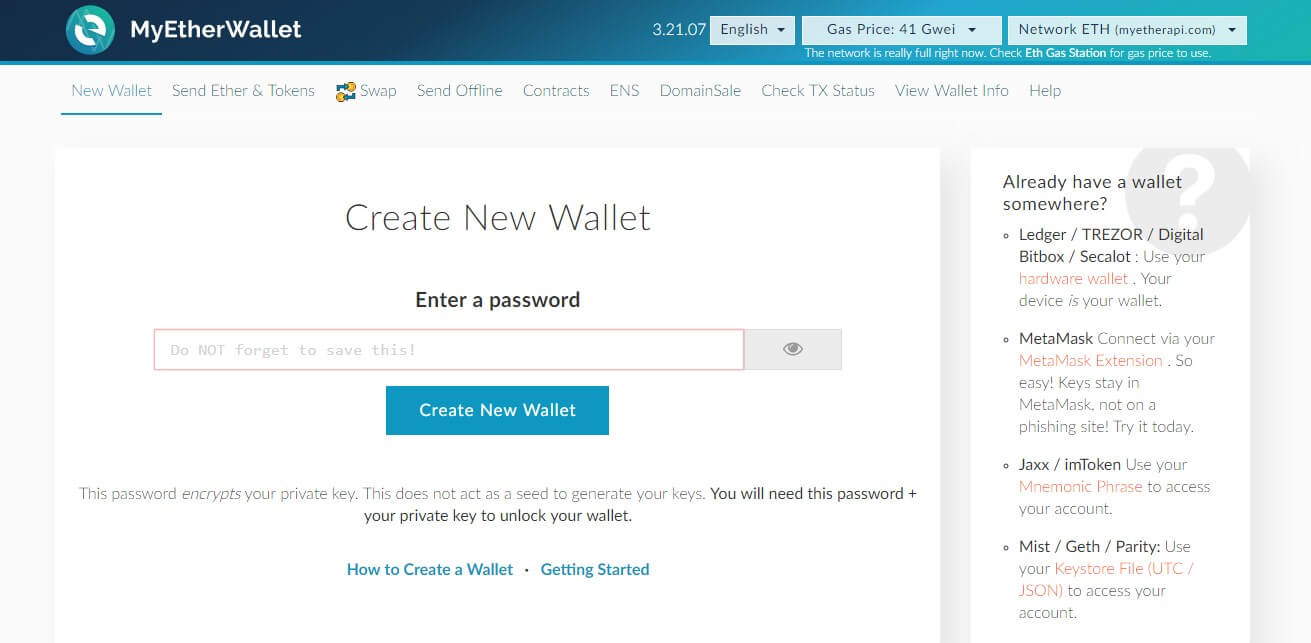 With all that being said, once you send the money, sometimes it could be within a few days. However, as I mentioned earlier, it can be anywhere between one week to a month until they give you back the tokens. Once they close funding, once they close raising money after a few days, then they'll give you the tokens. Some campaigns are closed very early, within one or two days. For some campaigns, it takes one month to raise money because sometimes they're not capped. Those of them that are capped are very popular and in high demand, so they usually close early. Anyway, once they give you the tokens, you can store them in your wallet. If it's an ERC20 token or an Ethereum token, you can store it in the MyEtherWallet, or if it's whatever different token, you store it in that product's wallet.

For example, Stratis has a Stratis Wallet that you can download from their website. Whatever the website is, sometimes they have their own wallets they use, and you can hold their tokens there. Anyway, once you have the tokens, you basically just hold onto them and just wait until that crypto becomes available for trading, buying and selling on an online exchange like Poloniex, or Bittrex, or some others. This could be two days, a week, a month, or maybe even longer, but that's rare. However, it's a lot more liquid than waiting five years for Snapchat or Uber to go public. As for me, on average I've had some go public on exchanges within two days to a week. For some it took more time, maybe two weeks, but it's very quick and very liquid.

The way I treat ICOs is I just buy and hold, buy and hold, buy and hold because this is a long-term investment for me. I'll just buy something, hold it, and I'm not going to look at it for two years. If it pops early, I'll buy some more. I initially bought Humaniq for 100 $ in the ICO because I wasn't quite sure about it. It was a good, but very lofty idea: save the world, cure the world hunger and all this stuff. However, once I realized I got a three-x return within two weeks, I went back and put in 2Gs. Two weeks later, I came back and put in 2 more Gs, so now I have 4 grand invested in Humaniq ICO. When it launched on the exchange, it was at 4 cents. Now, last time I checked, it was at about 14 cents. This could possibly go to like $5. I'm trying to capture that next Stratis, the next Ethereum, trying to make my million on cryptos, and I hope you can go out there and also execute on everything I've talked about in this post.
by Ian Balina