IBLOCK GAMES (IBG)

IEO

Ongoing IEO

Token sale: Jun 17, 2020 – Jul 31, 2020

iBlock Gamesmakes full use of blockchain technology to provide a set of interesting, novel and multi coins online game and entertainment system for blockchain enthusiasts and cryptocurrency players. iBlock Games firmly believes that the value of the platform is created by users, so it will give back the profits of the platform to investors and players to build the prosperity and development of IBG community.

IMPORTANT: By investing in this business you agree to our Disclaimer. All information including our rating, is provided merely for informational purposes. CryptoTotem does not provide investment advice.

| | |
| --- | --- |
| Overview | Whitepaper |

What is IBLOCK GAMES

iBlock Games (IBG) is committed to becoming the world's top blockchain game platform.

IBG makes full use of blockchain technology to provide a set of interesting, novel and multi coins online game and entertainment system for blockchain enthusiasts and cryptocurrency players.

IBG platform provides the chance for game developers to contact more players. The platform provides core engine for game developers to develop and support in the form of game development kit GDk. Developers can use GDk to quickly develop games and access the platform, so as to obtain more players.

Generation of multi-party random number generator is a mechanism to build a single value from multi-party contributions. Each party's contribution will change the final value, and no one knows better than others how their contribution will affect the final value. Unlike the centralized method of generating random numbers from a single source, this method collects random sources from the network and combines them into the final random number.

IBG builds a complete community ecology for game players. Players can interact directly on the online platform to discuss the playing methods and exchange experience of different games. Players can vote to support their favorite games, or suggest that game platforms or game developers make popular games.

As a top blockchain game platform in the world, IBG will be connected to the mainstream public chain projects and coins in the world to meet the needs of more players.

BankRoll

Different types of game items and tokens will have their own independent game bankroll pools, and players have the opportunity to win rich rewards according to their own game skills.

BankRoll Raise

The bankroll pool is raised by players buying props or betting on the game platform. The size of the bankroll pool will be determined by the player's participation activity and the amount of investment.

Operation

IBG platform provides players with free trial games, free tokens and other strategies by setting task mode, player ranking, bounty hunter, bonus pool and other operation modes, so that players can quickly start playing, experience a variety of different game playing methods, deeply participate in platform interaction, and earn rich commissions.

Bonus Pool

The bonus pool is composed of early investors, game developers, game platforms and player communities. The platform will distribute the bonus of the dividend pool according to the income of each period and publicize it.

Charitable fundation

IBG charitable foundation will take part of the platform profits for charity and public welfare, give back to the society, and help those who have difficulties and need help.

Details

IEO (Exrates Launchpad): Jun 17, 2020 - Jul 31, 2020
IEO (p2pb2b Launchpad): Jul 08, 2020 - Jul 17, 2020
Token supply: 10,000,000,000 IBG
Soft cap: 10,000 USD
Hard cap: 50,000 USD


Legal

Blockchain Platform: Ethereum


Token info

Ticker: IBG
Type: Utility-token
Token standard: ERC20
Token price in USD: 1 IBG= 0.01 USD
Accepted currencies: BTC, ETH, USD
Token distribution:
FUNDS & IEO - 30%
TEAM - 15%
INVESTMENT - 5%
ECO SYSTEM - 35%
MARKETING - 8%
ADVISOR - 2%
CHARITABLE - 5%


IBLOCK GAMES Roadmap

1

November 2019

creation of the iBlock games platform was born

2

December 2019

Completion of feasibility analysis and project approval

3

February2020

Setup development team

4

March 2020

Covid-19 breaking out around the world, and the original design model of G-Virusgame is created

5

April 2020

i Block GamesANNand community bounty campaign be launched on bitcointalk

6

May 2020

IBG token airdrop activity

7

June 2020

The iBlock Games and G-Virus development framework has been built

8

July 2020

Two games will be launched in alpha version succession

9

Q3 2020

Four games will be launched in beta version

10

Q4 2020

Eight games will be launched in official version

11

Q1 2020

IOS and Android development

12

2021

More than 100,000 players playing on the platform and bet 100 million times

Project team

Bill Ulysses

CEO

Otavio Alves

CTO/CO Founder

Angelina Kingsky

COO/Founder

Lisa Andrew

CMO/Community Manager

Dennis van Meel

Founder/Investor

Social media

Claim admin rights for this project

IBLOCK GAMES NEWS

Tweets by BitTorrent
How To get a verified Project status
To pass the verification you need to place a our logo on the main page of your website and make an announcement of the listing in your social network accounts. Send us the email in reply with confirmation of the link placement.
Top-Rated Crypto Projects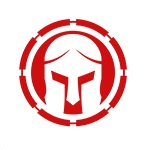 IEO
Spartron is a next-generation platform for iGaming, gambling and sports betting. We utilise the TRON Network blockchain to introduce a new layer of live dealer ...
| | |
| --- | --- |
| Start IEO | Mar 05, 2020 |
| End IEO | Jul 19, 2020 |
| Received | Pending |
| Goal | Not Set |