Inflr ICO

Past ICO

Dec 10, 2018 – Feb 11, 2019

Inflr is a blockchain-based platform that connects advertisers to influencers with the "Proof-of-Influence" algorithm.

By investing in this ICO you agree to our Disclaimer
Inflr ICO ratings

| | |
| --- | --- |
| ICOrating.com | |
| Hype score | Medium |
| Risk score | Very High |
| Investment rating | NA |

| | |
| --- | --- |
| ICObench.com | 4 / 5 |
| ICOmarks.com | 9.5 / 10 |
| TrackICO.io | 5 / 5 |
| ICOholder.com | 4 / 5 |

Claim admin rights for this ICO
Overview
White Paper
Features
Inflr is focused on creating digital marketing solutions using the latest technology for microinfluencers. We believe that all micro-influencers should have the opportunity to participate in an exchange that stimulates the creation of high-quality advertising content and allows digital influencers to be compensated for the true value of their influence.
Inflr has created the first platform that connects advertisers to influencers within a marketplace using blockchain technology. With Inflr, advertisers can promote their products and services using the influence of social network users.
Always looking to create balanced relationships between advertisers and influencers, Inflr was created to:
CONNECT influencers with advertisers through a comprehensive and easy-to-use ad platform.
FACILITATE dialogue between influencers and advertisers on a platform that provides rapid communication, submission and approval of content, and multiple forms and payment, making transactions even safer.
CREATE TRANSPARENCY with access to real-time results and data, enabling advertisers to track the progress and effectiveness of their ad campaign, and to better understand their investment returns and brand development.
EVALUATE accurately the efficacy of influencers through the use of artificial intelligence and through technical analysis of collected data such as influencer posts, scope and nature of audience reaction, longevity of post relevance, and size of "friend" networks. The analysis of these data is used to generate a score that aides in assessing the utility of different influencers and connecting the right advertisers with the right influencers.
INSPIRE AND EDUCATE micro-influencers to improve the quality of the content they produce by bringing them together to collaborate, learn, and create content together
Inflr provides an easy-to-navigate platform where influencers, advertising agencies, representatives, and brands can interact freely; everyone is enriched through shared experiences, continually stimulating the digital influencer market.
As part of efforts to create an environment of this magnitude, Inflr has devised a framework that encompasses not only a platform, but a complete ecosystem of products and services for influencers and advertisers.
ICO Details

Pre-ICO token supply: 58,800,000
ICO token supply: 70,000,000
Soft cap: 2,000 ETH
Hard cap: 25,200 ETH


Legal

ICO Platform: Ethereum
Office address: The Grand Pavilion Commercial Centre, 802
Grand Cayman, KY1-1006 · Cayman Islands
RN: AC-337315

Token info

Ticker: INFLR
Type: Utility-token
Token standard: ERC20
Token price in USD: 1 INFLR = 0.055495 USD
Token price in ETH: 1 INFLR = 0.00025 ETH
Accepted currencies: ETH, BTC, BCH, LTC, Fiat
Bonus program:
Phase #1 - Private Sale - 50% bonus - Starts July 23, 2018;
Phase #2 - Pre Sale - 15%-30% bonus - August 20 - September 19, 2018;
Phase #3 - Main Sale - No bonus - October 01 - November 30, 2018
Token distribution:
35% - Token Sale
28% - Reservation for Platform and Main Functionalities
15% - Marketing Reserve
10% - Reserved for Founders and Board Members
10% - Advisors & Consultants
2% - Legal
Funds allocation:
Infrastructure and business growth - 47% (>1 M.); 45% (>5 M.); 44% (>10 M.); 43% (>12 M.)
Legal and administration - 10% (>1 M.); 10% (>5 M.); 10% (>10 M.); 10% (>12 M.)
Marketing - 34% (>1 M.); 36% (>5 M.); 37% (>10 M.); 38% (>12 M.)
Partners - 9% (>1 M.); 9% (>5 M.); 9% (>10 M.); 9% (>12 M.)

Inflr ICO Roadmap
1
2015
Vinta company starts Inflr platform development

2
2016
Beginning of Inflr development with internal team

3
2017
Launch of Inflr MVP for partner advertising agencies

4
2018
Beta version of platform developed, fully functional and with limited access for some customers to test
Inflr Version 1.0 released in Brazilian market
5
2019
Development of token integration and smart contracts on the Inflr platform begins
Release of native apps on iOS and Android
Completion of token and smart contract integration
Creation of the office in the United States and expansion of services to the North American market
Development of new functionalities on Inflr
6
2020
Construction of the 1st Inflr Hub in Sao Paulo, Brazil begins
Development of new functionalities on Inflr
7
2021
Construction of the office in England
Inflr Platform expands services globally
Development of new functionalities on Inflr
Construction of new Inflr Hub in United States
8
2022
Construction of the office in Japan
Development of new functionalities on Inflr.
Construction of new Inflr Hub in England
Construction of Inflr new Hub in Japan
Project team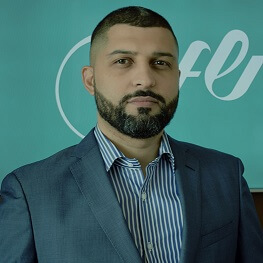 Tiago Mateus
Co-Founder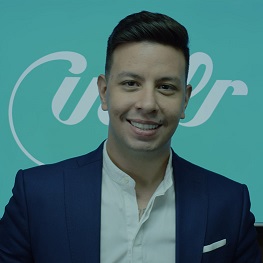 Bruno Niro
Co-Founder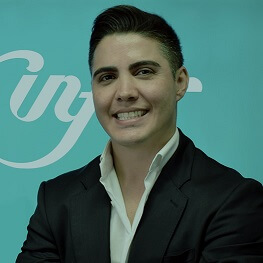 Thiago Cavalcante
Co-Founder

Felipe Bolonhani
Senior Developer

Deborah Ramiris
Art Director

Cassiano Psomas
Senior Designer

Lucas Freitas
Business Intelligence

Ricardo Oliveira
Blockchain Developer

André Feijó Meirelles
Blockchain Developer

Renan Kruger
Blockchain Developer

Juliano Lazzarotto
Blockchain Business Developer

Artur Nista
Blockchain Developer

João Teló
Blockchain Developer
Jessica Tate
Social media

Luciano Kalatalo
Chief Data Scientist
Advisors

Marcos Pagliaro
Business consultant

Thiago Gil
Crypto Economist

Giovanni Casagrande

Naviin Kapoor

Paresh Masani
Blockchain Platform Advisor

Giacomo Arcaro
Growth Hacker

Ismail Malik
Strategic Partnerships
Social media
How-To get a verified ICO status
To pass the verification you need to place a our logo on the main page of your ICO's website and make an announcement of the listing in your social network accounts. Send us the email in reply with confirmation of the link placement.
Top-Rated ICO's