KABN

STO

IEO

The KABN Network is an integrated suite of financial services that includes the Pegasus Flyte Visa Card, an approved digital currency-linked prepaid Visa card and multi-currency banking wallet.

KABN KASH, a robust loyalty and engagement program and the network anchor, KABN ID, a patent pending, Always On, GDPR compliant, blockchain and biometric based, identity verification and validation platform.

KABN ID is a free to use service for consumers and provides continuous monitoring and proof of identity online and in conventional marketplaces.

IMPORTANT: By investing in this business you agree to our Disclaimer. All information including our rating, is provided merely for informational purposes. CryptoTotem does not provide investment advice.
| | |
| --- | --- |
| Overview | Whitepaper Onepager |
What is KABN
Founded by a group of former banking, payments, technology and loyalty executives, KABN is a financial service platform offering neo banking type services through its Visa approved, digital currency linked prepaid card and banking wallet program for a variety of digital currencies and multi-currency fiat transactions; its robust loyalty and customer engagement platform; and its Blockchain and biometrically based patent pending, GDPR compliant, "always on" ID validation and verification process at its core.
KABN fulfills the growing need for compliance solutions for next generation financial technology startups, exchanges, security token issuers and other financial service providers. KABN leverages this network of pre-approved members to provide financial services to digital currency enthusiasts and others that are looking for more intuitive ways to manage online and conventional fiat transactions.
KABN has created a B2B2C (Business to Business to Consumer) infrastructure and patent- pending technology platform allowing the KABN Ecosystem, comprised of the Company, its Clients and their Customers, to engage in simple and streamlined actions that formerly required complex, multi-session and time-consuming attestation and has fashioned those into turn-key, leveraged Smart Contract registries.
Built on this compliance layer, KABN offers a suite of financial services, including relationships with banking partners, to issue a KABN-branded Prepaid Visa card linked to a multi-currency banking wallet for day-to-day use and a KABN loyalty platform which allows KABN members to benefit from purchases made at e-commerce websites and brick and mortar stores affiliated with the program. KABN's neo financial service platform not only allows for more seamless compliance and participation in investment opportunities but KABN management contends that the suite of financial services breaks down walls between the digital economy and main street payments.
KABN's suite of products consists of 3 core products:
KABN ID – a bank grade, patent-pending biometric ID validation and verification technology platform that, together with KYC / AML (Know Your Customer / Anti-Money Laundering), provides a "Marker" on the Blockchain that can be used to validate the identity of an individual. There are additional use cases for this technology.
KABN Card – KABN has been approved by Visa to issue a digital currency linked prepaid card and banking wallet program. Each consumer customer who is screened and passes the KYC/AML on the KABN platform is eligible to receive the card and corresponding banking wallet.
KABN KASH - KABN's loyalty program is designed to engage members of the KABN whitelist and capture data in targeted offers and services. This program provides KABN customers with the opportunity to transact with their Pegasus Flyte Visa card at e-commerce websites and brick and mortar stores with an added value of an affiliate shopping mall experience.
These products form the KABN Ecosystem, which focuses on the Company offering services to its Clients and their Customers. KABN commonly refers to this group as the 3C's. The Company will continue to work to develop additional products and services, to its Ecosystem and will maximize value for all 3C's.
Details

Pre-sales: Mar 08, 2019 - Jun 30, 2019
Public sales: Nov 30, 2019 - Feb 28, 2020
IEO (Latoken Launchpad): May 04, 2020 - May 31, 2020
Token supply: 500,000,000 KABN
Total tokens for sale: 85,000,000 KABN
Soft cap: 300,000 USD
Hard cap: 10,000,000 USD


Legal

Blockchain Platform: Ethereum
Country limitations: US, Canada, Gibraltar, Restricted (OFAC) Countries
Registration country: Gibraltar
Office address: 57/63 Line Wall Road, Gibraltar

Token info

Ticker: KABN
Type: Security
Token standard: ERC20
Token price in USD: 1 KABN = 0.25 USD
Accepted currencies: USD, GBP, EUR, BTC, ETH
Token distribution:
17% - Private / Publick Token Sale
5.28% - Private / Publick Token Sale Options
43.19 - Reserved for Development / Future Sale / Release
10% - Team
21.25% - Merger & Acquisition Activities (Current Maximum Proposed)
2% - Advisors
1.28% - Potential Broker Dealer / Appointed Reps / Agent Broker Units
Funds allocation:
10% - Estimated reserve for Token Program
11% - Estimated reserve for General Working Capital
5% - Estimated reserve for Audit, Legal, Exchange and Professional Services
11% - Estimated reserve for Staff and Business Overhead
11% - Estimated reserve for Marketing, Advertising, Promotion and Communication
9% - Estimated reserve for Partnerships, Loyalty and Co-op Programs
13% - Estimated reserve for Geographic Program Expansion
14% - Estimated reserve for Program and User Acceleration
16% - Estimated reserve for Technology, Program Upgrades, Maintenance, Research & Development


Offices on the map
KABN Roadmap
1
Platform Built 2018
ID, KYC/AML
Card / Loyalty
Platform
Development
2
Visa Approval received Q4 2018
KABN ID Launches Q4 2018
Visa network approval
For crypto-linked Card and Banking wallet
Global Compliance Pilots
3
Going Live Q1 - Q4 2019
Global Compliance Launch
EU Card & Loyalty launch
4
Global Growth 2020 & Beyond
Expand program to other regions
Project team

Ben Kessler
Chief Executive Officer
Michael Konikoff
Chief Revenue Officer

Lynn Cumiskey
Head of Compliance
Craig McCannell, CPA CA
Chief Financial Officer

David Lucatch
Technology Lead & Chairman
Advisors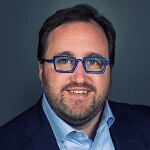 Matt McGuire
Founder, The AML Shop. Recognized expert in financial crime risk management and anti-money laundering (AML).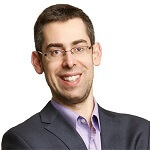 Dominic Vogel
Chief Security StrategistCyber.sc. Cyber and business security expert.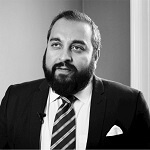 Kriya Patel
Managing Director, Transact Payments Limited. Payments and fintech expert heading up e-money institution.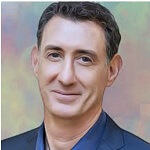 Bruce Silcoff
CEO of Shyft, a blockchain-based data protection, identity verification, and compliance platform for institutions.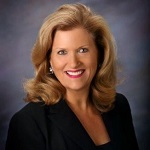 Leslie Kelly Hall
Renowned and leading subject matter expert on healthcare policy, patient advocacy and information technology.
Social media