KryptEd (KED)

KryptEd strives to create an ecosystem, supporting cryptocurrency and blockchain education through e-learning and physical academies.

IMPORTANT: By investing in this business you agree to our Disclaimer. All information including our rating, is provided merely for informational purposes. CryptoTotem does not provide investment advice.
Overview

| | |
| --- | --- |
| Project industry | Education |
| Product type | Ecosystem |
| Founded | Turkey |

Whitepaper
What is KryptEd
Blockchain technology brings endless opportunities. Interest around it has increased over the last years, yet we have only seen the beginning. Many people are still unaware of its potential, having little knowledge of what it can become.
KryptEd is an Ethereum based crypto educational platform for the public to learn, earn, invest and build within and upon the blockchain. Implementation of a thorough gamification model will ensure motivation amongst both users and creators, forming the foundation for quality learning and teaching online.
KryptEd Platform has four main features:
KryptEd Education Platform (KEP) where teachers can offer their services and knowledge to the public, while the knowledge seekers get the best possible information out there from specially selected experts.
Simulator of a cryptocurrency exchange for risk free, real time trading experience.
KryptEd Signature which allows diplomas and certificates to be encrypted and time stamped on the blockchain.
KryptEd Advisors which consists of the most experienced individuals in the field of blockchain and cryptocurrency industry, given the possibility to showcase themselves to find available opportunities to pursue.
KryptEd will not only make knowledge accessible. It will be capable of withstanding the claws of time. By implementing revolutionary technologies like Ethereum Smart Contracts, Swarm and Whisper this decentralized platform will outlive generations, ensuring the data is kept alive for future peers to learn and develop
On the platform, users can create a free account. Access to experts and educational content will be available after completing a set of tasks and redeeming $KED rewards. The way to reach the next set of courses will be open when collecting and hodling $KED, as required by the gamification mechanism.
Interaction is a key element of success in education and will be available through Whisper when $KED payment is made to the other party. As an utility token, $KED is needed for the circular ecosystem and gamification model of the platform. Purchasing $KED tokens can be done directly from any cryptocurrency exchange site it get listed on.
Knowledge is amongst the most valuable assets in this age. Our ultimate vision is therefore to create an educational arena with the environment to empower and motivate individuals to learn about cryptocurrency and blockchain technology.
The future of KryptEd lies in becoming a decentralized autonomous organization, where code becomes the company itself and lives on the blockchain for generations to come.
Details

Pre-sales: Apr 15, 2018 - May 15, 2018
Public sales: Jun 15, 2018 - Jul 15, 2018
Token supply: 300,000,000 KED
Total tokens for sale: 150,000,000 KED


Legal

Blockchain Platform: Ethereum


Token info

Ticker: KED
Type: Utility-token
Token standard: ERC20
Token price in USD: 1 KED = 0.075 USD
Accepted currencies: ETHBTC
Token distribution:
50% - Pre-ICO and ICO
22% - Company
10% - KED Rewards
11% - Team
7% - Advisors
Funds allocation:
30% - Development
30% - Sales and Marketing
30% - Operations
10% - Legal Issues

KryptEd Roadmap
1
2017 Q1
Planning and creation of vision
2
2017 Q2
Develop plan and market research
3
2017 Q3
Start coin projects' analysis
Document white paper
Attend blockchain conferences
Create business network
Brand identity creation
Understand law requirements
4
2017 Q4
Exchange requirements fulfill
KryptEd IntroPage countdown
KryptEd Core Team forming
5
2018 Q1
Launch of marketing campaign
Infographic video creation
Token contracts generation
Contract implementation
User profile definition
Certification asset design
Video encoding and content storage
6
2018 Q2
Enable producers to register and setup a profile
Enable consumers to register and setup a profile
Allow consumers to access free content
ICO Launch
Platform partnership agreement
Gamification model implementation
7
2018 Q3
Establish KryptEd foundation at Zug, Switzerland
Web3 integration
Allow producers to add free contents
KryptEd Advisors database implementation
8
2018 Q4
KryptEd Signature integration
Whisper decentralized messaging
Enable consumers to purchase interaction time
Swarm decentralized storage implementation
9
2019 Q3
KryptEd mobile app alpha
10
2019 Q4
KryptEd mobile app beta
Project team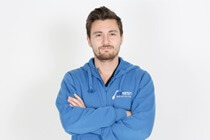 Altuğ Öztürk
Co-founder & CEO
Mert Susur
CTO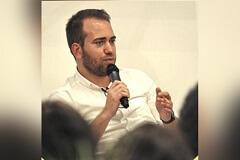 Mert Eşkinat
Product Manager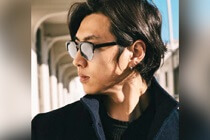 Trady Kim
Creative Director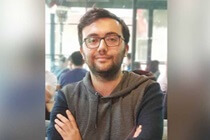 Ahmet Faruk Çalı
Back-end Developer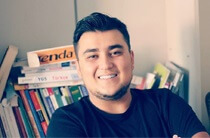 İbrahim Eryıldırım
Web Developer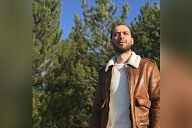 Burak Yolagelen
Social Media Strategist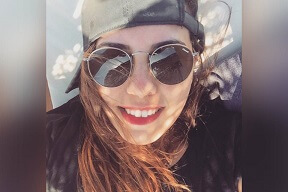 Deniz Hacısalihoğlu
Front-end Developer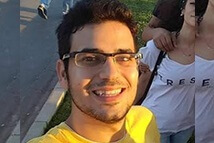 Murat Mağrebi
Allrounder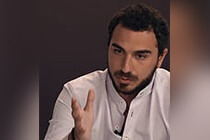 Onat Kibaroğlu
Southeast Asia Manager
Advisors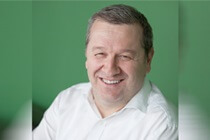 İsmail Hakkı Polat
Mentor / President of Digital Transformation Assn. Turkey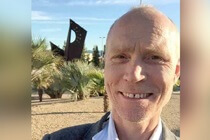 Steinar Kristoffersen
Technical Advisor / Rector at Molde University College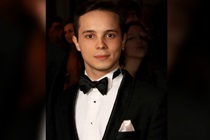 Mistral Jean-Pierre Contrastin
Research Software Engineer at Universityof Cambridge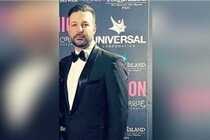 Jey Master
Serial Entrepreneur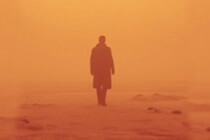 Fidelitas Lex
Anonymous Strategic Advisor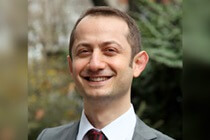 Doç. Dr. Hasan Sener
Strategic Business Development Advisor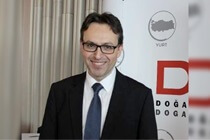 Erkan Öz
Economic Journalist
Social media