Kryvixia (KXA)

Kryxivia is a fantasy 3D MMORPG, playable on any modern browser.

IMPORTANT: By investing in this business you agree to our Disclaimer. All information including our rating, is provided merely for informational purposes. CryptoTotem does not provide investment advice.

| | |
| --- | --- |
| Overview | Whitepaper Onepager |
What is Kryvixia
In our world, prepare yourself to earn crypto-currency and unique rare NFT while having a fun and cooperative experience with your friends.
You can build your own character, fight in dungeons against bosses, stake your currency in the bank, loot from farming special items, cast spells contained from magical gems named Kryxit that can be linked to your items for accessibility.
Trade your looted Kryxit and items in an in-game auction house or in form of NFT on any compatible decentralized marketplace. The e-power of your equipped pieces of stuff helps to know what is your true value is in the Kryxivia world, the higher it is: the stronger you're character is.
Details

IDO (Bullperks Launchpad): Dec 02, 2021 - Dec 02, 2021
IDO (Starter Launchpad): Nov 30, 2021 - Nov 30, 2021
IDO (Poolz Launchpad): Nov 30, 2021 - Nov 30, 2021
IDO (Enjinstarter Launchpad): Nov 30, 2021 - Nov 30, 2021
Pre-sale token supply: 50,000,000 of KXA
Token supply: 250,000,000 KXA
Total tokens for sale: 100,000,000 of KXA
Hard cap: 2,080 BNB


Legal

Blockchain Platform: Binance Smart Chain


Token info

Ticker: KXA
Token standard: BEP 20
Token price in USD: 1 KXA = 0.015 USD
Token distribution:
Server network hosting, game client, and server engine costs - 3.00%
Marketing, adoption increase and incentive to enlarge projects audience - 5%
In-Game events rewards, specials farming, and NFT rewards - 2%
Staking funds for Bank systems and net APY rewards for players - 1.5%
Development team payment costs, team share - 12%
Private token presale round to init the project - 20%
Public token sale (ILO*) for the game beta-release on Unicrypt Protocol - 20%
Ecosystem funds for extra-operations - 15%
Reserve treasury funds - 21.5%

Kryvixia Roadmap
1
Q3 - 2021
Deployment of the KXA and KXS token on the Binance Smart-chain test-net for the Alpha.
Starting the development, testing the base gameplay, game servers, and blockchains links.
Working on the 3D Modeling of the Kryxivia Universe.
Doing the Level-Design of cities, mine, working on the Lore of the game, exploring Kryxit and gems functional systems.
2
Q4 - 2021
Launching the online website with the basics about Kryxivia, releasing the Presentation paper.
Open-Source release of the Kryxivia codebase on our GitHub repository and the different smart contracts.
Preparing the Proof-Of-Concept of the Game using Unity WebGL, C# and Node.js
Auditing our different smart contracts that interact with the BSC blockchain.
Releasing the Teaser for the launch of the Kryxivia Alpha.
Kickstarting the KXA token by doing a public sale to create the asset pool liquidity and the game base-funds (ILO).
Deploying the Whitelist for the private Alpha pre-access (wallets participating in the ILO will have advantages).
Working on all the game aspects, the client/server, and connections between the centralization/decentralization services of NFTs
Doing KYC procedures of the Kryxivia Team members.
Creating an Pancake Swap controlled pool for the in-game KXS token (with 10% of the raised funds).
Listing over CoinMarketCap, CoinGecko...
3
Q1 - 2022
Having the WebGL browser game ready for deployment
Deploying the NFT items marketplace to trade in-game stuff with other players on-chain.
Starting the private pre-alpha access for selected members to play into the Kryxivia World in their browser at kryxivia.io.
Using the test-net for the pre-alpha to spot bugs and rewarding bug-bounty players that report issues in KXA tokens.
Adding new dungeons and more specifications of items, Kryxit gems and spells gameplay development.
Launch the different starter packs (NFT's packs) for the beta access-launch, to directly start to play with your bought packs.
Increasing the team capacity, recruiting new 3D designer, level and scenarist.
Improvement of the PVE content.
4
Q2 - 2022
Releasing the beta public access of the Kryxivia World on the main net of the BSC network.
Fixing bugs from the pre-alpha (Q1) found by players.
Starting to develop the raid systems (+20 players fighting together in raid fights) in the Kryxivia Mine.
Adding daily quest systems to reward players' activities, therefore rewarding the most active ones.
Working on a bigger set of dungeons rooms into the mine with more difficulties and better Kryxit and stuff rewards.
Applying & Listing KXA and KXS tokens on top major T1 centralized exchanges.
Bank in-game staking system to win rewards (real ROI with new rewards per year) with KXA / KXS token
5
Q3 - 2022
Guilds system to team up with your mates with daily/weekly objectives to reach for rewards or bonus rates.
Adding an event system season with special unique NFT's with specific new bosses (new limited cosmetic…).
DAO governance to vote on event themes, next milestones on the roadmap to achieve, and nerf or upgrades to make in-game gameplay updates (capped by wallet in terms of percentage).
Visual design in-game for statistics and information on KXS value and price moves.
Online ladders to see all players, their e-levels and reputations + uniqueness of inventories NFTs
6
Q4 - 2022
PVP system, dual between players in-game to compete and bets a certain amount of KXS in the fight, the winner wins the entire bet.
Integration of a Krxyvia Proof-Of-Stake blockchain to reduce maximum fees for playing.
More unique dungeons and epic items / Kryxit to loot in the mine.
Project team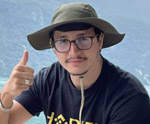 Frédérick MARINHO
Chief Executive Officer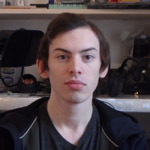 Antoine LELIEVRE
Chief Technical Officer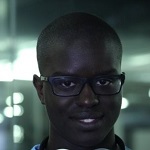 Babacar CISS
Lead Client Engineer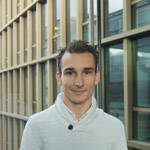 Jeremy GUYET
Lead Back-end Engineer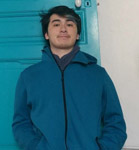 Jean Romagnani
Lead Client Gameplay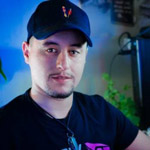 Idris OULMANE
Level designer / 3d Art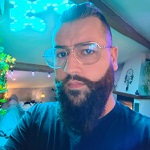 Nicolas DURAND
Lead Graphic UX & Web Designer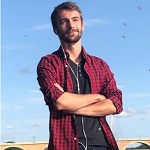 Leonard SORIGNET - - GAUTROT
3d Character / Items Artist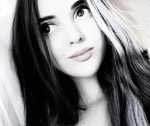 Mina Saidi
Community Manager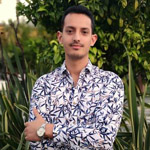 Noé MOURTON-COMTE
Software full-stack engineer
Social media