Moozicore (MZI) ICO

ICO

Past

May 20, 2019 – Jun 09, 2019

Music streaming service on blockchain.

By investing in this business you agree to our Disclaimer
Moozicore (MZI) ICO ratings

| | |
| --- | --- |
| ICOrating.com | |
| Hype score | Medium |
| Risk score | NA |
| Investment rating | NA |

| | |
| --- | --- |
| ICObench.com | 4.1 / 5 |
| ICOmarks.com | 8.6 / 10 |
| TrackICO.io | 5 / 5 |
| ICOholder.com | 4.2 / 5 |

Claim admin rights for this project
Overview
| | |
| --- | --- |
| Project industry | Art & Music |
| Product type | Service |
| Founded | Poland |
Whitepaper
What is Moozicore
Moozicore is revolutionary Background Music Service for Businesses where music is essential for customers. Our service transforms background music into an interactive customer-sourced playlists. Unlike Spotify, Tidal or any other non-commercial services, Moozicore is fully licensed and legal for businesses of all kinds.
Our solution gives business owners control over the playlists and a better experience for its customers, with the opportunity to let them engage with the music right from their smartphones With Moozicore platform business owners get access to Moozicore Web Panel that allows to create their own vibe from a licensed library of over 20 million tracks. Also can customize their music library by choosing from our genre-specific catalogs, pre-built playlists, create their own using special tools or import their favorite playlists from Spotify or iTunes.
Moozicore's goal is to evolve places such as bars, restaurants, gyms and any other entertainment venues by creating personalized, social music experience for each customer.
What is unique about our service is that it allows our customers access to a dynamic user experience for engaging with public music, TV display, social media and promotions right from their smartphones.
Customers use Moozicore mobile App to pick songs, vote on upcoming music, interact with other bar goers, share on social media and also review bar special offers.
Moozicore believes that artists and songwriters deserve rightful compensation for their efforts. For any businesses using our service the licensing is covered for the U.S. Performing Rights Organizations (ASCAP, BMI & SESAC).
With Moozicore Mobile App patrons control music in venues using tokens called MooziCoins (MZI) by:
VOTING
on upcoming music to influence when it's played
PICKING SONGS
from venue's pre-approved library to be played next
ADDING SONGS
to current venue's playlist at the end of the queue
SHARING SONG
plays on social media with photos and 'tagged' friends
Mobile users can buy MooziCoins (MZI) directly from the Moozicore App on their smartphones using PayPal, Apple Pay (iOS devices) or with any major credit card. The MooziCoins (MZI) will never expire and can be used at any location with the Moozicore as a source of music.
Details

Pre-sales: Jan 02, 2018 - Jan 29, 2018
Public sales: May 20, 2019 - Jun 09, 2019
Pre-sale token supply: 37,000,000 MZG
Total tokens for sale: 111,000,000 MZG
Soft cap: 100,000,000 MZG
Hard cap: 498,000,000 MZG


Legal

Blockchain Platform: Ethereum
Country limitations: Afghanistan, Bosnia and Herzegovina, Ethiopia, Guyana, Iran, Iraq, Sri Lanka, Syrian Arab Republic, Trinidad and Tobago, Tunisia, Uganda, United States, Vanuatu, Yemen, Democratic People's Republic of Korea
Registration country: United States
Registration year: 2017


Token info

Ticker: MZI
Type: Utility-token
Token standard: ERC-20
Token price in USD: 1 MZG = 0.0185 USD
Token price in ETH: 1 MZG = 0.00036 ETH
Accepted currencies: ETH, BTC
Bonus program:
PreSale
Week 1 100 000 MZI for 1 ETH
Week 2 95 000 MZI for 1 ETH
Week 3 90 000 MZI for 1 ETH
Week 4 85 000 MZI for 1 ETH
Sale
Week 1 80 000 MZI for 1 ETH
Week 2 75 000 MZI for 1 ETH
Week 3 72 500 MZI for 1 ETH
Week 4 70 000 MZI for 1 ETH
Token distribution:
PreSale
28% - Sale contributors
12% - Bonuses contributors
26,4% - Reserve fund
14,8% - User growth
14,8% - Moozicore team
4% - KickICO
Sale
28% - Sale contributors
4% - Bonuses contributors
34,4% - Reserve fund
14,8% - User growth
14,8% - Moozicore team
4% - KickICO
Funds allocation:
MARKETING - 45%
PLATFORM UPGRADE & SUPPORT - 35%
SERVICE LICENSING - 15%
LEGAL & FINANCE - 5%

Moozicore Roadmap
1
Q4 2016
Moozicore concept created
3
Q2 2017
Trademark registration
Moozicore on AngelList
4
Q3 2017
"M" in best startup logos in 2017
Team expansion
5
Q1 2018
Moozicore conduct
Token preSale
6
Q2 2018
Platform development finish (HTML, iOS, Android)
7
Q3 2018
Platform beta testing starts
Moozicore website launch
8
Q4 2018
Moozicore token Public Sale
9
Q1 2019
Service licensing finish
Moozicore launch in the USA
10
Q3 2019
Moozicore launch in Japan
11
Q1 2020
Moozicore launch in China
Project team

Adam Krzak
CEO + Co-Founder

Hubert Kawicki
CFO + Co-Founder

Anna Paszek
Legal Advisor + Shareholder

Piotr Danelski
VC Advisor + Shareholder

Szymon Piekarz
CTO + Shareholder

Fati Hakim
Strategic Project Manager

Alexander Wermescher
Business Development Manager
Advisors

Kamil Goliszewski
ICO Advisor

Steven Stanley
PR Director

John Mcafee
ICO Advisor

Mauro Andriotto
Financial Advisor

Kim Faist
Outside Sales Consultant
Social media
MVP
How To get a verified Project status
To pass the verification you need to place a our logo on the main page of your website and make an announcement of the listing in your social network accounts. Send us the email in reply with confirmation of the link placement.
Top-Rated ICO's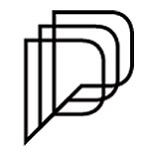 DIPChain aims to facilitate all advantages which the blockchain implementation may give in the area of valuing and trading art as well as funding and investing ...
| | |
| --- | --- |
| Start ICO | Jul 19, 2019 |
| End ICO | Sep 20, 2019 |
| Received | $ 8,500,000 |
| Goal | Not Set |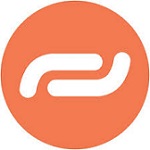 Monart's ambition is to reinvent the $67 billion a year art market with an innovative art experiences and creative new business models based on the Blockchain i ...
| | |
| --- | --- |
| Start Pre-ICO | Sep 02, 2019 |
| End Pre-ICO | Sep 15, 2019 |
| Received | Pending |
| Goal | Not Set |


The music currency: helping artists market, manage and monetize their creative content and rewarding audiences for their participation on the platform. NDI is t ...
| | |
| --- | --- |
| Start ICO | May 15, 2019 |
| End ICO | Nov 15, 2019 |
| Received | Pending |
| Goal | Not Set |