Cloud mining has become the norm for those who intend to profit from Bitcoin mining. This is because mining itself has become quite expensive to undertake. Cloud mining on the other hand allows anyone with investment capital to invest in mining without having to know anything about the process itself.
While there are many cloud mining companies out there, not many of them make the process as simple and affordable as Nhash. For starters, Nhash runs a mining company with a technology that removes the need for mining pool fees. This makes the process cheaper for investors and also easier to profit from.
As a result, the platform has very affordable plans starting from $70. This ensures that literally anyone can invest in the company and make money from it without having to break the bank. The investments are also very flexible, with mining contracts ranging from one day to 120 days.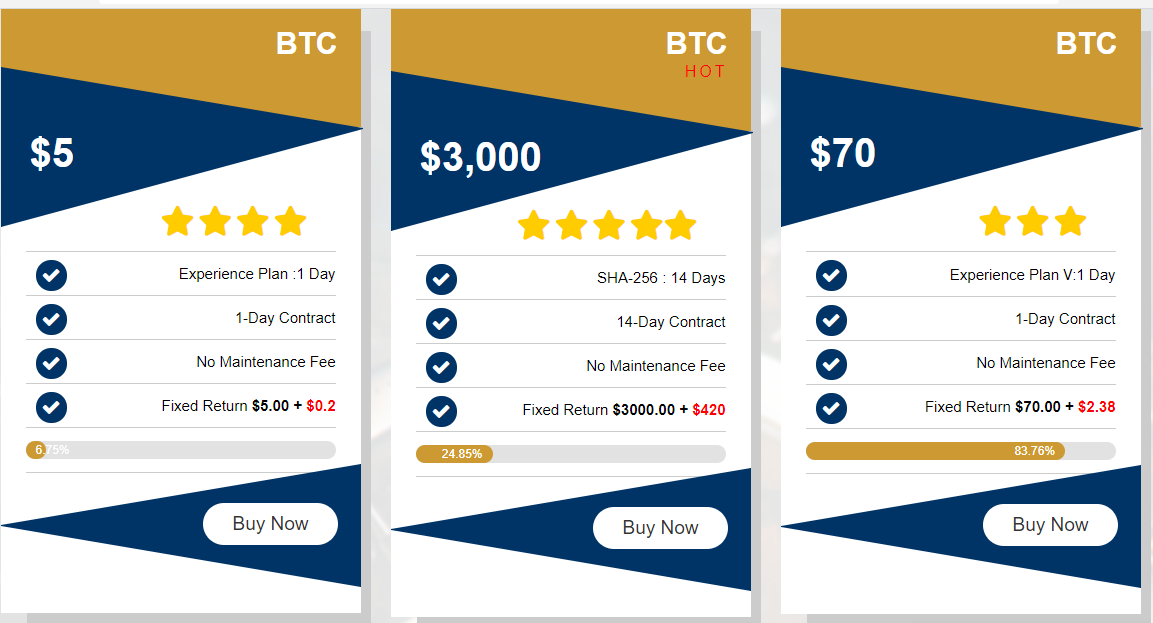 At the moment, the maximum investment amount for BTC is $3,000, LTC is $10,000 and ETH is $5,000. These change depending on the availability of the mining contracts. Sometimes, the investment for BTC gets as low as $5. Whether you wish to make a sizable investment or a small one, Nhash is designed to perfectly fit into your plans.
There are a few perks to enjoy after signing up on Nhash. The first is a free $30 free coupon as a signup bonus. The second is a $5 bonus claimable also after signing up. You can also participate in the referral program. To participate, just refer friends to the platform to sign up and earn from Nhash. Nhash will then pay you 2% of whatever they invest on the platform. There is no limit to the number of referrals, which means there is no limit to how much you can earn.
So, what are you waiting for? Visit the website and register with just your email address and a password. Profits are paid daily, so you will start earning just 24 hours after registering. Sign up now and start earning passive income from Nhash cloud mining.
Disclaimer: This is a sponsored press release, and is for informational purposes only. It does not reflect the views of CryptoTotem, nor is it intended to be used as legal, tax, investment, or financial advice. The author or the publication does not hold any responsibility, directly, or indirectly, for any damage or loss caused or alleged to be caused by or connected with the use of or reliance on any content, goods or services mentioned in this article. Readers should conduct their own research before taking any actions related to this company.