NVO (NVO)

NVO is a cross-platform modular decentralized exchange.

IMPORTANT: By investing in this business you agree to ourDisclaimer. All information including our rating, is provided merely for informational purposes. CryptoTotem does not provide investment advice.
| | |
| --- | --- |
| Overview | Whitepaper |
What is NVO
The key function of a decentralized cryptocurrencies exchange is cryptocurrencies and assets are not held by any third party. They are directly transferred from one owner to another in a P2P model. NVO decentralized exchange is operated through two components. The first one is a multi-cryptocurrencies open source wallet. All keys are created locally on user's device and never sent to any server.
Users control their private keys, can send and receive funds, export wallet, and encrypt the wallet with a password or seed phrase. Developers can develop and add new assets through an open plugins system keeping the wallet lightweight.
The second component is a validator hosted on the Safenetwork. Users will connect to the Safenetwork through the wallet to exchange. An application will match the orders issued by the users and check all transactions and order informations are valid. Unlike centralized and semi-centralized exchanges, there isn't a wallet acting as a relay. Transactions are processed simultaneously through an order matching engine from one wallet to another. The validator on the Safenetwork will check if the transactions are valid prior to being exchanged. The orders are then matched and transactions broadcasted in their respective networks. The validator process raw transactions and doesn't hold any private keys or assets nor can it sign transactions resulting in a trustless decentralized exchange using the Safenetwork to validate orders.
Safenetwork will be used for the exchange while counterparty will be used for token creation and fees distribution because of the exciting features they are working on. Soon NVO will be able to use smart contracts on the bitcoin blockchain using serpent or solidity. These smart contracts will burn XCP instead of gas, thus it will be an implementation of smart contracts into the bitcoin blockchain using Counterparty.
Smart contracts are not the only unique great feature. Counterparty will also enable the usage of payment channels, Lightning which will let NVO add another layer of security to the exchange, and enable a proper response to the double spending issue.
NVO will take advantage of these features to automate and secure the NVO Exchange and provide an enhanced experience to end users.
Details

Public sales: May 23, 2017 - Jun 27, 2017
Total tokens for sale: 15,000,000 NVO
Raised: 5,500,000 USD


Token info

Ticker: NVO

Project team
Imed Boudali
Founder & Validator developer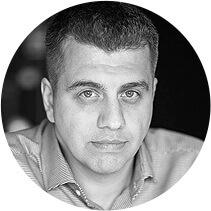 Alexander Alexandrov
Marketing Consultant & Advisor
Social media