PeruCoin (PERU)

PeruCoin is a platform for promote the knowledge of cryptocurrencies in Peru through the purchase of a factory, the placement of mining machines and guided tours to show how they work.

IMPORTANT: By investing in this business you agree to our Disclaimer. All information including our rating, is provided merely for informational purposes. CryptoTotem does not provide investment advice.
Overview

| | |
| --- | --- |
| Project industry | Education |
| Product type | Platform |

Whitepaper Onepager
What is PeruCoin
What is PeruCoin?  
Perucoin is a project initiated by the company Bits2u, which aims to expand knowledge about cryptocurrencies in Peru and willallowto achieve:
Provide knowledge about cryptocurrencies to the Peruvian public
Encourage the public to invest in cryptocurrencies
Create one ofthe most big mining farms in Peru
Teach based on guided visits to the mining farm howthe mining machines work
Mission
PeruCoin's main objective in the short term is to complete the first phase of our Roadmap which includes the purchasing and acquisition of the factory which will later be converted into a mining farm. In addition, we aim to enhance and foster the widespread adoption of cryptocurrencies among the Peruvians. Through the Mining farm, we also aim to become the state-of-the-art generation crypto-mining platform leveraging the potentials ofBlockchain technology. We intend to bring great financialreturns for our investors, PERU token holders, and participating merchants while also delivering amazing value propositions to the Peruvians community.
Vision
PeruCoin's vision is to promote the knowledge about cryptocurrencies to the Peruvian population through guided visits to a factory where they can appreciate the technicalities and operations of the mining machines in action and through conferences. We plan to achieve this byeducating and increasing the awareness of the general Peruvian population on the benefits and safety of blockchain technology and adopting digital currencies. Ideally, we envisage driving the development of a new financial ecosystem in Peru grounded in the interactions between educating the populace and interactions ofblockchain technologyand assets management.
The PERUCOIN SOLUTION
Hand out fliers about cryptocurrencies. To curb the significant rate ofilliteracy and ignorance about cryptocurrency in Peru, we will hand out fliers which contain the necessary information and details about cryptocurrency to the Peruvians. We believe in the power of bills, posters, and fliers to convey our mission to the investors, crypto-traders, and our participating merchants. Doing this will help communicate and promote awareness about cryptocurrency and increasing the value ofPeruCoin.
Give lectures in universities about cryptocurrencies. In our bid to further spread the teaching and knowledge of cryptocurrency in Peru and among the Peruvians, we will organize and give lectures in the Universities about cryptocurrency. It will be a talk for total newcomers, crypto-enthusiasts, businesses, and individuals who don't know anything or only very little about cryptocurrency. It will be an entry point, a way for people to become interested enough to go seek out more information on their own about the subject of cryptocoins, blockchain, and PeruCoin in particular. We will likely focus on PeruCoin and the PERU tokens, maybe on Bitcoin and a few other popular digital currencies. We will then proceed to showing them some mining tools in a way to fully understand the operation of mining farm/factories with exciting use-cases.
Showmining equipment. Apart from the first two strategies, we will again proceed to showing the Peruvians some of the mining equipment and tools while also showing them the operation and functioning of a mining farm. The mining equipment are pools ofinter-related multiple devices which work together across the internet, pooling their various resources to perform the complex calculations ofgenerating blocks ofdata.
COMPETITIVE ADVANTAGES
Concrete Objectives
Our objectives will only take less than a year and you can follow the purchases and acquisitions we make!
Fast Crypto-Learning
Thanks to the guided tours, knowledge will be passed from citizen to citizen in a fast way!
A Relatively Low Softcap
Compared to other icos, our minimum foundation of the company makes it possible for this project to be fulfilled!
Details

Pre-sales: Dec 11, 2018 - Feb 11, 2019
Public sales: Feb 12, 2019 - Aug 16, 2019
Pre-sale token supply: 500,000 PERU
Token supply: 1,900,000 PERU
Soft cap: 5,000,000 USD
Hard cap: 13,300,000 USD
Raised: 274,107 USD


Legal

Blockchain Platform: Ethereum
Office address: Av. Paseo de la Republica 5895 Piso 10 - Oficina 1032 Miraflores , Lima, Peru

Token info

Ticker: PERU
Token price in USD: 1 PERU = 7 USD
Accepted currencies: ETH
Token distribution:
44% - PreICO sale
56% - ICO Sale
Funds allocation:
77% - Progect
8% - Team
2% - Marketing
13% - Exchanges

PeruCoin Roadmap
1
Q1 2018
PeruCoin Development Starts
5
Q3 2018
Purchase and Installation of Mining Machines
6
Q3 2018
Purchase and Installation of Light meter
7
Q4 2018
Implementation of Factory Security
8
Q1-Q2 2019 | January 2019 - April 2019
Build and adapt the mining farm
9
Q2 2019 | May 2019
Mining power rental with PeruCoin
10
Q2 2019 | June 2019
First PeruCoin Conference
11
Q4 2019 - Q2 2020 | December 2019 - June 2020
Virtual cryptocurrency courses that can be paid with PeruCoin
12
Q3 2020 | July 2020 - August 2020
Partnerships with other platforms that accept PeruCoin as a means of payment, such as Opolo, Lkcoin
13
Q3-Q4 2020 | September 2020 - December 2020
Blockchain Research Center in Peru
14
Q1 2021 | January 2021 - March 2021
Create a blockchain for PeruCoin
15
Q2 2021 | April 2021 - June 2021
An application that allows payments with bitcoins in stores
16
Q3 2021 | July 2021 - September 2021
Converse with physical businesses to accept PeruCoin or Bitcoins
17
Q4 2021 - Q1 2022 | October 2021 - March 2022
Bring bitcoin ATMs to Peru and negotiate to accept PeruCoin
Project team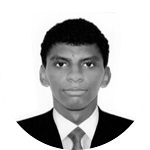 Victor Luis Nieto Carrera
CEO Bits2u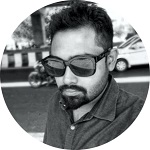 Atanu Quicksilver
Project Manager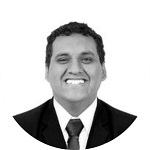 Fernando Barrueto Vieyra
Co-Founder Bits2u
Advisors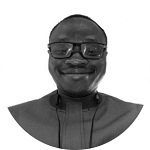 Emmanuel Adams
ICO Expert at Coin Governance System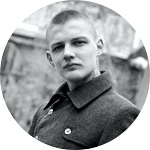 Nikita Dotsenko
Sales and Marketing Manager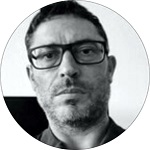 Anthony Abunassar
Strategic advisor and expert in Icos and Investment.
Robert Rosales
CEO of Crypto Mining Solution Perú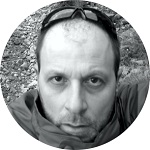 Juan Carlos Jimenez
BitGanancias Administrator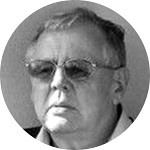 Andrzej Oleksiewicz
Knower of Cryptocurrencies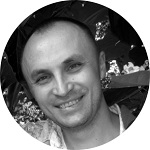 Serhii Zhyshkevych
Expert in Forums and Writing
Social media