Pinnacle Brilliance (BRIL)

Brilliance is a Stellar based token that will be used within Pinnacle trading platform.

IMPORTANT: By investing in this business you agree to our Disclaimer. All information including our rating, is provided merely for informational purposes. CryptoTotem does not provide investment advice.
| | |
| --- | --- |
| Overview | Whitepaper |
Technical details
Brilliance (BRIL) is a Stellar based token that will perform a multitude of utility functions within the Pinnacle Investment Platform. BRIL will be the backbone of Pinnacle. Brilliance has quick 3.5 second block times so that users will experience blazing fast execution for trades and arbitrage. Brilliance will be the token that acts as a high speed vehicle to initiate and complete core transactions within the Pinnacle platform.
What is Pinnacle Brilliance
Pinnacle is the trading and investment platform that will become your primary point of access to the growing world of crypto, CFD, stocks, futures, and options investment. Pinnacle will be a full featured investment multiplex with truly automated trading features for beginners, and the very best trading tools for professionals. This platform will revolutionize trading cryptocurrency and world markets.
Pinnacle services include:
Access to every major trading exchange and ability to execute all trading functions within the platform (PC, Mac, Android and iOS)
Fully automated arbitrage trading within and between all exchanges
Copy/follow professional traders as they place trades across multiple platforms simultaneously (with multi-month performance based qualification system and automated commissions)
YamaCat Trading Course For Beginners to learn all skills necessary to be a competent trader in real time
Extensive charting app for all exchanges with advanced AI trade pattern recognition/identification, automated trade execution, and trade setup alerts for professionals
Pinnacle proprietary trading strategy signals (80%+ accuracy) with programmable execution for any exchange and any market
Encrypted group messaging and monetized communications feature for professionals to offer trade recommendation subscriptions (trading strategies/tips, group based training, etc.)
Specialized Pinnacle automated trading systems geared toward 1:1 trading of crypto and stocks with exceptionally low risk and consistently high rates of return
Portfolio Investment Management Suite to track your holdings and help you build them for the short and long term
Traders Market for users to buy and sell their own tools, indicators, bots, subscriptions, and private group memberships
We think different people excel in different trading environments. If a person is not suited to the stress/pressure and fast decision making in forex, then 1:1 trading would be perfect. Especially for people who don't have a lot of time to trade.
Every single person can become a successful trader as long as they choose the trading style that fits their strengths and weaknesses.
All major features within the Pinnacle platform will require that users hold a balance of BRIL to meet requirements for transactions, fees, commissions, bonuses, subscriptions, and purchase of other users services in the Pinnacle Traders Market.
The tokens will facilitate key trading functions between exchanges and the Pinnacle platform when executing trades and investing between various coins and tokens. They will also be a payment for "follow/copy" trading commissions, subscription service fees, transfer fees, trading bonuses (for pro traders), and tips.
Details

Pre-sales: Jan 15, 2018 - Jan 30, 2018
Public sales: Jan 31, 2018 - Apr 25, 2018
Pre-sale token supply: 6,747,500 BRIL
Token supply: 26,990,000
Total tokens for sale: 26,990,000 BRIL
Raised: 2,000,000 USD


Legal

Registration country: Belize
Office address: Suite 508, Marina Towers Newtown Barracks RoadBelize City, Belize, C.A.

Token info

Ticker: BRIL
Type: Utility-token
Token price in USD: 1 BRIL = 1 USD
Accepted currencies: ETH, BTC
Bonus program:
Pre-ICO has a special discount rate of 25% off for the entire period.
Token distribution:
75% - ICO
25% - Pre ICO
Funds allocation:
70% - Development
10% - Security Audits
10% - Advertising
10% - Legal

Pinnacle Brilliance Roadmap
1
Quarter 1, 2018
We plan to release certain of our trading bots for Brilliance holders use and to open our store as soon as we are listed on exchanges.
2
Quarter 2, 2018
Full API exchange access connecting multiple forex, stock and crypto platforms into Pinnacle for single access point trade execution and monitoring. Shapeshift.io and changelly.com support. Encrypted communications for trading groups/calls.
3
Quarter 3, 2018
CopyCat trade following and copy trading system. Level 2 automation tools. Advanced charting tools and trading signals, PSF and ULK trading signal service begins.
4
Quarter 4, 2018
Portfolio management service, with retirement planning packages and automated execution. Blockchain based, unfalsifiable verification of trading records.
5
Quarter 1, 2019
Integration of initial physical commodities anchors. Twitter analysis, ICO investor, App creator, Whale-alert and newsfeeds.
6
Quarter 2, 2019
Continued integration of increasingly varied physical commodities anchors. Continued integration of increasing numbers of exchanges and brokerages into Pinnacle multiplex. On-going upgrades to Pinnacle trading features and R&D for further features.
Project team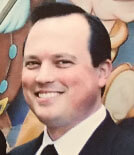 Roman Guelfi-Gibbs
CEO, PROJECT LEADER, TRADING STRATEGIST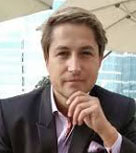 David Drake
VENTURE CAPITALIST, ADVISORY BOARD MEMBER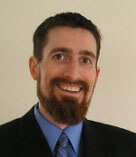 Matt Reed (DJ Thistle)
TRADING STRATEGIST, PROJECT ADVISOR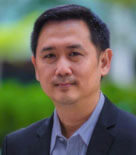 Colbert Low
PROJECT ADVISOR, STRATEGIC ADVISOR FOR ASIA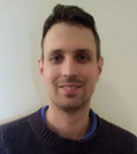 Edward Dale
DEVELOPMENT CONSULTANT, PLATFORM CODER IC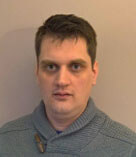 Niall Gowanlock
SOFTWARE ARCHITECTURE, PLATFORM CODER IC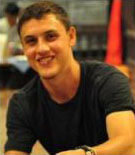 Zach Holmes
MOBILE APP DEVELOPMENT LEAD, PLATFORM CODER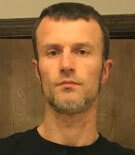 Alex Roganov
CUSTOM TRADING INDICATOR LEAD, PLATFORM CODER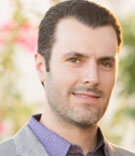 Andrew Nassar
IOT ENTREPENEUR, THOUGHT LEADER, AND MULTINATIONAL COMPANY DIRECTOR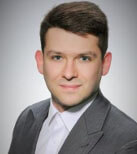 Adrian Keyha
FOREX TRADER SPECIALISING IN GEOMETRICAL CHART PATTERNS. FX-NATURE ADMINISTRATOR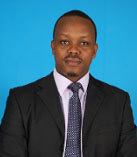 Denis Muhuri
INTERNATIONAL AFFILIATE MARKETING SPECIALIST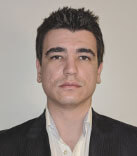 Jean-Baptiste Perié
INTERNATIONAL AND CORPORATE BUSINESS STRATEGIST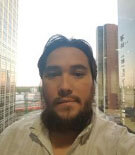 Christian Nishioka
IT ENGINEER, PLATFORM CODER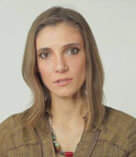 Kuki Queue
GRAPHICS AND MOTION GRAPHICS LEAD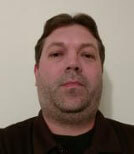 Jesse Schrein
TRADER AND BUSINESS MANAGER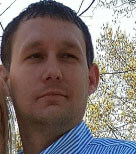 Erik Edwards
TRADER, ENTREPENEUR, AND BUSINESS LEADER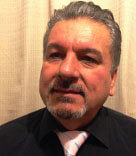 Omer Bndean
INVENTOR, PATENTS, EMEA BUSINESS ADVISOR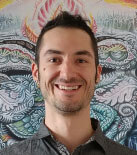 Jacob Cox
SOCIAL MEDIA MODERATOR
Advisors

David Drake
Venture Capitalist, Advisory Board Member
Social media