PixelBit (PXB) IEO ICO

ICO

Not Verified

Ongoing

Jun 11, 2019 – Aug 31, 2019

PIXELBIT (PXB Token) is a dedicated crypto currency based on the Ethereum blockchain that serves as a foundation for In-Game purchases, unlocking additional content as well as an ingenious system for earning PXB coins while playing games.

By investing in this business you agree to our Disclaimer
PixelBit (PXB) IEO ICO ratings

| | |
| --- | --- |
| ICOrating.com | |
| Hype score | NA |
| Risk score | NA |
| Investment rating | NA |

| | |
| --- | --- |
| ICObench.com | 2.9 / 5 |
| ICOmarks.com | 8.4 / 10 |
| TrackICO.io | NA |
| ICOholder.com | NA |

Claim admin rights for this project
Overview
| | |
| --- | --- |
| Project industry | Gaming & VR |
| Product type | Platform |
| Founded | Germany |
Whitepaper
Onepager
What is PixelBit
Being one of the fastest growing markets over recent years, the wider gaming industry has long since started exploring additional ways for generating revenue. Many of these ways include microtransactions of some sort, usually involving some kind of virtual currency: gems, rubies, silver bars - whatever they want to name it.
With the emergence of blockchain technology and crypto currencies, new possibilities for the way transactions (both data and financial) are handled online emerged on the horizon. With the current trend of the gaming industry, heavily relying on recurring in-game microtransactions, blockchain unlocked new doors for the sector.
With PixelBit we aim to utilize cryptocurrency for in-game purchases as well as to implement a way to earn real-world currency during gaming. PixelBit (PXB Token) is a dedicated crypto currency based on the Ethereum blockchain that serves as a foundation for In-Game purchases, unlocking additional content as well as it constitutes an ingenious system for earning PXB coins while playing games. With PixelBit, we are targeting both gamers and game developers by offering them an innovative system incentivizing them to play and create.
Join us in revolutionizing gaming economics by helping us to bring the worlds of digital currency and gaming together.
To address as many of the pressing issues of the gaming industry as possible, we have created the PixelBit project – a dedicated crypto currency based on the Ethereum blockchain that serves as a foundation for In-Game purchases, unlocking additional content as well as an ingenious system for earning PXB coins while playing games.
When we first came up with the PixelBit idea, our goal was to create a new way for monetizing video games in a way that would benefit both the player and the developer. After talking to industry experts, game developers, investors and marketing folks, we realized that we actually might have something here. Feedback was overwhelmingly positive and a surprising amount of people expressed interest in joining or financing the project. Thus, PixelBit was born. We immediately went to work on developing the technological foundation, APIs and implementation frameworks. Simultaneously, our game development team started working on two simple games that would serve as a testing and demoing platform as well as genuinely entertaining games to familiarize players with the concept of PixelBit and allow them to earn real-world digital currency right away.
It is our goal to build an innovative system that not only incentivizes game developers to implement, but also provides tangible, real-world rewards to gamers playing PXB-enabled games. By both giving gamers the ability to earn currency during gameplay a well as directly allowing them to spend that currency for in-game rewards and additional content, we aim to create a living, economically sound ecosystem that makes gaming even more lucrative, enjoyable and worthwhile.
With PixelBit we aim to utilize crypto currency for in-game purchases as well as implementing a way to earn real-world currency during gameplay
Details

Pre-sales: Jun 16, 2019 - Jul 15, 2019
Public sales: Jun 11, 2019 - Aug 31, 2019
Pre-sale token supply: 20,000,000 PXB
Token supply: 30,000,000 PXB
Total tokens for sale: 100,000,000 PXB
Soft cap: 5,000,000 EUR
Hard cap: 20,000,000 EUR


Legal

Blockchain Platform: Ethereum
Country limitations: United States, China, South Korea
Registration country: Germany
Registration year: 2017
Office address: Wilhelm-Leuschner-Straße 28 64347 Griesheim

Token info

Ticker: PXB
Type: Utility-token
Token standard: ERC20
Token price in USD: 1 PXB = 0.56 USD
Accepted currencies: ETH, BTC, Fiat
Token distribution:
A) Founders stock - 20%
B) In-game stock - 25%
C) ICO Round - 110%
D) ICO Round - 210%
E) ICO Round - 330%
F) Reserved stock - 5%
Funds allocation:
Development and technology - 50%
Marketing - 30%
HR, finance, operations - 20%


Offices on the map
PixelBit Roadmap
4
06/2018
ICO Website online
5
Q1/2019
First public offering
6
Q2/2019
Second public offering
7
Q2/2019
Third public offering
13
Q2/2021
Start Decentralization
14
Q2/2022
Full Decentralization​
Project team
DIPL.-MATH R. SAUER
CEO
T. ARMANN
Director of communications
H. CAPIN
COO
P. MAREWSKI
Executive Creative Director
D. KRALJEVIC
Senior Art Director​​​​​​​
K. KALCIK
CFO
Social media
How To get a verified Project status
To pass the verification you need to place a our logo on the main page of your website and make an announcement of the listing in your social network accounts. Send us the email in reply with confirmation of the link placement.
Top-Rated ICO's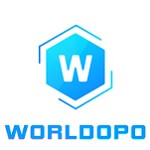 Worldopo gives the players a platform to build, own and trade property, all securely stored in blockchain. The innovative new approach is the use of it's own ...
Start ICO
Aug 17, 2018
End ICO
Mar 01, 2020
Received
$ 3,392,000

19%

Goal
$ 18,000,000


We want to allow people to exchange their in-game currency (gold, diamonds, tokens etc.) for real money. Any game that you play, already gives you a currency of ...
| | |
| --- | --- |
| Start ICO | Jun 13, 2019 |
| End ICO | Sep 13, 2019 |
| Received | Pending |
| Goal | $ 33,834,400 |