Praem Capital (PRM)

ICO

Praem Capital's Goal — is a revolutionary ecosystem equipped with artificial intelligence for highly profitable and risk-free trade on five different investment markets. Praem stands out due to its risk tolerance thanks to a project\'s unique conception, which combines process solutions to achieve highly profitable cross-niche trade, a cutting-edge economic growth model, and partnerships that create opportunities to protect financial investors.

IMPORTANT: By investing in this business you agree to our Disclaimer. All information including our rating, is provided merely for informational purposes. CryptoTotem does not provide investment advice.
| | |
| --- | --- |
| Overview | Whitepaper Onepager |
What is Praem Capital
Praem Capital solves the most serious issues facing the modern investor.
Issue: Money incorrectly invested in only one niche.
Solution: Thoughtful portfolio diversification.
Issue: Lack of experience and knowledge in trading, limited human resources.
Solution: Trading bots independently perform trading operations according to specified algorithms and parameters without stopping.
Issue: Rapid change of events, the complexity of processing incoming volumes of information.
Solution:AI and private blockchain process thousands of operations per second, taking into account all the details.
Issue: Risks, drawdowns, and losses.
Solution: Hedge - Fund partnership In case of a high dip, investors' trading balances will be topped up with 50-100% of the funds in order to continue carrying out profitable orders.
Issue: Lack of opportunity to invest large sum
Solution: even small start-up capital has the potential for growth and profit at the Token Sales stage due to the capitalization of the token and financial instruments' operation.
Capital Praem Today has excellent potential for growth and development. Improving the platform and integrating Praem Capital's intelligent technologies into a single investment ecosystem will allow for a large-scale entry into the market of investment services for government agencies, investment and hedge funds, brokerage and insurance companies, stock exchanges, banks, and other professional players.
We are also taking a different path, and are certain that Praem Capital will be of great benefit to our investors, and successful as a global company in the future.
Details

Pre-sales: Nov 06, 2020 - Nov 09, 2020
Public sales: Nov 10, 2020 - Jan 10, 2021
Token supply: 20,000,000 PRM
Total tokens for sale: 4,000,000 PRM
Soft cap: 3,000,000 USD
Hard cap: 30,000,000 USD


Legal

Blockchain Platform: Ethereum
Registration country: Switzerland
Office address: Unterdorfstrasse 19 8126 Zumikon Switzerland

Token info

Ticker: PRM
Type: Utility-token
Token standard: ERC20
Token price in USD: 1 PRM = 1 USD
Accepted currencies: ETH, USDT, BTC
Funds allocation:
Engineering & Development - 40%
Marketing & User acquisition - 30%
Security & Compliance - 10%
Operational & Administrative - 8%
Unexpected expenses - 7%
Legal & Advisory - 5%


Offices on the map
Praem Capital Roadmap
1
January 2017 Praem's First Activity
Thanks to his experience in the sphere of Big Data analysis & AI integration, Nicolas Durr sees a lot of great opportunities and decides to switch to a crypto market, he meets with algorithm developers as they start development.
2
March 2017 Praem Crypto Bot V1
Praem's First working algorithms & Testing
3
May 2017 Praem Forex Bot V1
Following the success of Praem's crypto bot, our team developed a brand-new algorithm for the largest trading market - Forex
4
September 2017 Praem Crypto Bot V2
With Bitcoin trending upwards, our developer's team focused on updating algorithms and showcasing the brand-new Trend bot, allowing them to generate maximum profit during these uncertain times on the market. (Results +40% of profit compared to the previous version)
5
November 2017 Praem Stock Market Bot (Fail)
Praem's team decided to test Forex's algorithms on the stock market, which resulted in 65% less profit than on Forex's market, although security levels were maintained.
6
December 2017 Stock Market Research
Praem's team began to analyse various strategies to make the stock market bot more profitable and, at the same time, maintain a high level of security.
7
January 2018 Praem Ai Concept
Volatile market conditions prompted Praem's team to come up with a solution. The result was the development of additional technology capable of supporting the bots with the analysis of Big Data and to increase the automation of algorithm changes. The task is to create a complex of intelligent algorithms: technical and fundamental analysis of markets; decision-making algorithm; algorithm for semantic data analysis to prepare information fields for ML.
8
February 2018 Praem Crypto Bots V3
The crash on the cryptocurrency market made it paramount to update existing algorithms, which resulted in enhanced security and stable profits. (after the update, bots showed just 20% less profit than during the 2017 uptrend)
9
February 2018 Natural Language Processing Ani Concept
Natural Language Processing (NLP), a subfield of artificial intelligence, focusing on the science of extracting meaning and information from texts by applying machine learning algorithms.
10
April 2018 Praem Stock Market Bot V2
Following 4 months of researching and refining, our developers finalised the Algorithms for the stock market resulting in increased profitability and maintained security levels. The bots showed significantly improved results, +25% compared to the previous version
11
April 2018 Natural Language Processing ANI development
12
May 2018 Forex Bots V2
With higher volatility on the currency markets compared to the previous year and a stronger USD, the developers decided to update the algorithms to allow for greater profits) approximately 13-15% per month.
13
May 2018 Creation of Cognitive Computing Concept
The goal is to combine PRAEM Financial Market ANI and NLP ANI functions in order to get the best possible solution depending on context and evidence.
14
June 2018 Cognitive Computing Development Start
15
August 2018 PRAEM Financial Market ANI Beta Release Testing
Testing on bot log data
16
September 2018 Financial Market Ani Release & Bot Testing
Launch of Praem's long-awaited mechanism including the automation of vital processes and preparation for a trend change in the crypto market volatility, giving us a great advantage against the market.
17
November 2018 Praem Ecosystem Concept with Blockchain
After 2 months of ANI/bot mechanism testing, our team came up with the concept of an ecosystem, complete with a private blockchain, allowing the processing of data and the synchronisation of financial instruments to be fully automated. Utilising a decentralised database (blockchain) to create a unified data exchange and standardising the data structure inside blocks for the synchronisation of all Praem's instruments.
18
January 2019 NLP ANI Testing on Social Networks
Test on Tweets and FB Posts
19
March 2019 Cross Niche Trading Concept
Applying the mechanism concept, which includes CC/Bots, with a private blockchain, allowed Praem's Innovations department to come up with the concept, which (when fully up and running) will enable us to trade between different markets simultaneously.
20
March 2019 Secure Investment Concept
The last element to enable us to fully secure investment portfolios was the insurance of investor's balances. The solution was to commence the search for a new funding partner.
21
April 2019 Cognitive Computing Beta Testing
22
May 2019 Start of Cross Niche Analysis & Manual Testing Without Blockchain
Initiation of manual testing of market capabilities in order to implement the cross-niche concept. Trading between financial niches all automated by CC/Bots running on a private blockchain could enable us to increase our profit generation from all niches simultaneously.
23
May 2019 Hedge-Fund Partnership
Following 2 months of extensive negotiations with a hedge fund from Luxembourg and the presentation of Praem's development concepts resulted in an exclusive partnership ensuring a bright and secure future for the project.
24
June 2019 Crypto Bots V4
AI Data analysis provided us with new opportunities to modify our existing algorithms, delivering us greater profits compared to previous quarters, (15-20% per month) while maintaining high security levels.
25
June 2019 Forex Bots V3
AI + research revealed changing trends and the fact that more and more millennials are trading on the forex market. We carried out an update to the forex bot in order to further increase our profits (+15%) and maintain a high level of security.
26
July 2019 Stock Market Bots V3
With the index growth of S&P 500 and a surge in the market, we saw the best market results since 2013. Developers carried out updates on bots allowing for maximum profit generation. AI's added assistance prompted bots to make wiser decisions resulting in less, but more secure transactions, contributing to a boost in profits of 5-7% per month)
27
September 2019 Final Ecosystem Concept with Insurance
Following a strong summer period with our instruments and continued growth in AI IQ, Praem's team finalised the concepts of the private blockchain, cross niche trading and Insurance of investor's funds via our partnership with a hedge fund.
28
September 2018 Financial Market Ani Release & Bot Testing
Launch of Praem's long-awaited mechanism including the automation of vital processes and preparation for a trend change in the crypto market volatility, giving us a great advantage against the market.
29
October 2018 Insurance Testing with A Hedge Fund
Testing of adding funds during periods of high drawdowns on the market.
30
November 2019 Final Financing Negotiations, Final Approval of All Partners
31
December 2019 Final Stages of Testing and Rethinking the Ecosystem Concept
Planning of 2020-2021, 2022 releases, Roadmap creation.
32
February 2020 Crypto Bots V5
Annual revision of algorithms for the new year. The AI system's learning indicators showed greatly improved results, +17% compared to the previous version.
33
March 2020 Stock Market Bot V4
After the revision for Praem's Stock market bot, no major changes were implemented.
34
April 2020 Praem Exchange Concept
The First concept for the future development of Praem Exchange, which would include 5 investment markets to trade between on 1 platform.
35
May 2020 Forex Bot V4
Final update of the bot's algorithm before the launch, delivering us much higher profits.
36
May 2020 Initial Development Stage of The Ecosystem
1st steps towards the implementation of the ecosystem.
37
May 2020 Marketing Research
38
July 2020 ERC20 Smart Contract Concept
39
July 2020 Landing & Investment Site Development
40
October 2020 Praem Capital Registration, Switzerland
41
October 2020 Marketing Campaign Launch
42
October 2020 ERC 20 Token & Smart Contract Release
43
November 2020 Pre-Sale Stage
Limited sale of PRM tokens with a 10-50% discount
44
November - January 2020 Token Sales Stage
Sale of investment plans
45
November 2020 Private Blockchain Development
46
December 2020 Ecosystem Demo
Presentation of a Beta version of Praem's ecosystem
47
December 2020 Soft Cap Estimated Overcoming
48
December 2020 Start of The Praem Eco Mobile App Development
49
December 2020 Cross Niche Final Testing
50
January 2021 Ecosystem Release
Completed ecosystem with a private blockchain, enabling Praem to commence its integration into global financial structures
51
January 2021 Start of Subscription Sales
"Token Sales" stage is completed allowing every new investor to benefit from our innovative mechanisms for profit generation.
52
January 2021 Hard Cap Overcoming
54
January 2021 Exchange Listing
We list PRM tokens on the top crypto exchanges.
55
February 2021 RE Investing Pools Using Top REIT Funds
56
February 2021 Audit & Finma Authorisation
57
February 2021 Presentation of Venture Projects & Pool Creation
58
March 2021 UK CEO Visit
Global integration process, meetings with funds for integration, and a private presentation for investors. (PRAEM Exchange)
59
March - April 2021
Mobile App Release (Ios, Android)
60
April - June 2021 Launch of European Financial Structures Integration
Integration of our technologies to other financial & institutional structures
61
April - June 2021 Crypto/Fiat Cards Release
First 10,000 cards selling stage
62
May 2021 Praem Exchange BETA V1
63
May 2021 AI Second Release - Ecosystem Upgrade
Lowering learning process
64
July 2021 Choosing an IPO Underwriter and Advisers, Switzerland
Dependent on licensing & patenting
65
July - August 2021 Firm Commitment
Start if IPO Due Diligence stage. This agreement states the underwriter shall purchase all shares from the issuing company. They will resell them to the public.
66
August - September 2021 BEA
Best efforts agreement, second part of a due diligence stage, agreement between Praem & an underwriter that the latter will sell the shares on behalf of the issuing company
67
August - September 2021
Develop Prospectus and Interact with SIX Exchange Regulation
68
September 2021
Ecosystem Load Balancing, Duplicating Main AI for Further Increase in Learning Process.
69
September - October 2021
Asian Headquarters (Singapore) Opening & Registration
70
September - October 2021 Syndicate of Underwriters (PRE - AITF Stage)
If the underwriter's bank decides that the project is somewhat risky, it attracts other underwriters to form a syndicate
71
September - October 2021 Engagement Letter Process
As the underwriter is buying all of the shares, they receive a discounted price
72
October 2021 LOT & Red Herring Document
Agreement document between all the parties & a document showing the company's operations and prospects
73
October - November 2021 Integration of Asian Financial Structures
74
October - November 2021 Underwriting Agreement
As one of the final parts of the due diligence stage, the underwriter shall be legally bound to the purchase of the shares at the agreed-upon price
75
November 2021 Praem Exchange v2 & Testing
76
November - December 2021 The Ipo Roadshow
Presentation of IPO in various locations by the underwriter & issuing company
77
December 2021 - April 2022 IPO Final Approval
Set Date, Price of shares, number of shares. Depends on approval
78
March 2022 Praem Exchange Launch
79
April - May 2022 Going Public Stage
On the agreed-upon date, the underwriter shall release the initial shares to the market
80
May - June 2022 IPO Stabilisation
stage (30 day "quiet period")
81
June 2022 Transition to Market Competition
Final IPO stage, underwriter's role changes to "advisor"
82
July 2022 Token X Shares Exchange
PRM token holders can now exchange their tokens for shares on the newly launched PRAEM Exchange
Project team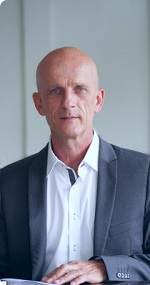 Nicolas Durr
PhD, Founder & CEO of Praem Capital and Entro.py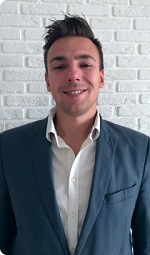 Denis Gusev
CMO Praem Capital, Marketing Manager at PrimeXBT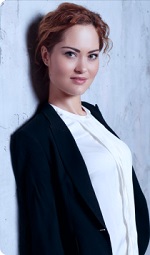 Marina Danylyuk
CLO/CO – Founder KAURI.ONE
Social media