PrepayWay ICO

ICO

PrepayWay is an all-in-one solution for international contracting, financing,
payments, and dispute resolution.

PrepayWay combines the functions of lawyers, banks, escrow agents, and
arbitral institutions.

PrepayWay – simple solution for complex processes.

IMPORTANT: By investing in this business you agree to our Disclaimer. All information including our rating, is provided merely for informational purposes. CryptoTotem does not provide investment advice.
PrepayWay ICO ratings

| | |
| --- | --- |
| ICObench.com | 4.4 / 5 |
| ICOmarks.com | 9.1 / 10 |
| TrackICO.io | 4.3 / 5 |
| ICOholder.com | 4.3 / 5 |

Claim admin rights for this project
Overview
Whitepaper
What is PrepayWay
Global commerce is burdened by unreliable and largely manual paper-based processes characterized by a lack of transparency and an absence of secure, trusted information. As a result, suppliers, buyers, and transporters involved in international transactions suffer cash flow delays, payment disputes, and difficulty in maintaining liquidity. However, the advent of blockchain technology can eliminate these difficulties, ensuring the validity and security of transactions involved in the global movement of goods and delivery of services. Moreover, by automating payment methods such as letters of credit, it can eliminate inefficiencies, streamline business processes, reduce operational complexity, and reduce transaction costs.
The PrepayWay's mission is to remove the aforementioned burden by integrating decentralized blockchain and self-executing smart contracts with business processes to introduce a new paradigm in international commerce. Specifically, PrepayWay offers the following:
legally binding contract templates developed by legal experts in accordance with the appropriate national laws and regulations and translated into multiple languages;
self-executing smart contracts containing coded terms and conditions of the contracts;
an integrated gateway for digital and fiat currency transactions powered by licensed escrow partners;
cross-border decentralized financing solution;
secure storage of records of smart contracts and transactions on a blockchain;
efficient and enforceable dispute resolution by SmartArb, the International Smart Mediation and Arbitration Institute.
No single company can unlock the potential of blockchain alone. The PrepayWay Blockchain Ecosystem integrates blockchain with existing business functions, leveraging it to generate value and accelerate growth. The resultant synergy will result in opportunities for strategic partnerships and access to innovative technology.
Businesses from various industries join PrepayWay Blockchain Ecosystem and integrate the blockchain technology with their traditional business processes, creating and by developing tailor-made innovative business solutions to suit specific requirements and address specific needs. Every solution developed by PrepayWay smoothly integrates the core elements of PrepayWay Blockchain Ecosystem with traditional business processes. Driven by the token economy, our self-evolving Ecosystem will continue to grow and develop.
PrepayWay Real Estate
Contracting and escrow tool for real estate transactions
PrepayWay Global Trade
Collaboration, contracting, and payments platform for global trade
SmartArb
Dispute resolution with our International Smart Mediation and Arbitration Institute
Elleeo
Cross-border decentralized financing platform;
PrepayWay provides standardized yet customizable legal and enforceable contract templates prepared by legal experts and translated into multiple languages. Instead of employing lawyers and translators and spending significant amounts of time and money preparing contracts and writing up terms and conditions, trade-related contracts can be easily created and signed on our online platform, recorded on the blockchain, and easily referenced along with other transaction details. Transparency and trust accelerate the speed of transactions, reduce transaction costs, and minimize the likelihood of fraud. The frequency of disputes is also significantly reduced.
Smart Contracts
Once signed, the agreement is saved in three formats: a signed and encrypted document, data in the database, and smart contract variables. The terms and conditions of the contract are coded in a smart contract – a self-executing set of codes that contains electronic clauses that trigger processes according to the contract's terms and conditions.
A smart contract activation fee is payable either in InBit tokens or by traditional payment methods. An activated smart contract sends out contract orders, and parties then fulfill their contractual obligations. As soon as proof of fulfillment is uploaded, the smart contract validates this proof and releases funds according to the contract's terms and conditions.
Should a dispute arise, the smart contract is "frozen" until an independent arbitrator's decision is issued. The smart contract is then automatically executed in accordance with the arbitral award.
With our smart contracts, suppliers are assured that buyers will not default on payment and that they will be paid. Likewise, buyers do not have to worry about paying the supplier or about not receiving their order in time.
Details

Pre-sales: Aug 19, 2019 - Sep 09, 2019
Token supply: 12,763,636,364
Total tokens for sale: 6,500,000,000 InBit
Hard cap: 50,000,000 EUR


Legal

Blockchain Platform: Ethereum
Country limitations: Switzerland, United States of America, Afghanistan, Bosnia and Herzegovina, Central African Republic, Cuba, Democratic Republic of the Congo, Democratic People's Republic of Korea (North Korea), Eritrea, Ethiopia, Guinea-Bissau, Iran, Iraq, Libya, Lebanon, Somalia, South Sudan, Sudan, Syria, Uganda, Vanuatu, Yemen and the Crimea
Office address: Haldenstrasse 5, 6340 Baar Switzerland

Token info

Ticker: InBit
Type: Utility-token
Token standard: ERC20
Token price in USD: 1 InBit= 0.01 USD
Token price in EUR: 1 InBit = 0.01 EUR
Accepted currencies: ETH, BTC, LTC, BCH
Bonus program:
Current stage: presale tier 2
Presale tier 2 dates: 25.07-15.08
Presale tier 2 price: 0.005 EUR
Presale tier 2 hard cap: 102 480 EUR
Presale tier 2 discount: 50%
Token distribution:
Sale limit
6,500,000,000* InBits

PrepayWay Roadmap
1
2017-2018
Seed investments round successfully closed
PrepayWay сore team
You can see full PrepayWay team here
PrepayWay AG (HQ in Switzerland) founded
See registration at moneyhouse.ch
PrepayWay Systems Switzerland AG founded – escrow service provider
See registration at moneyhouse.ch
PrepayWay Systems Estonia OÜ founded
See registration at e-krediidiinfo.ee
PrepayWay Systems Estonia OÜ owns and develops 3 flagship products: Elleeo, PrepayWay Real Estate, PrepayWay Global Trade
PrepayWay® trademark application and registration
See registered trademark at euipo.europa.eu
SmartArb® trademark application and registration
See registered trademark at euipo.europa.eu
InBit® (token) trademark application and registration
See registered trademark at euipo.europa.eu
2
2017-2018
PrepayWay Ecosystem business logic
You can download the PrepayWay Ecosystem
PrepayWay Real Estate business logic
You can download the PrepayWay Real Estate system
Elleeo business logic
SmartArb business logic
Elleeo prototype
Elleeo project has already reached the functional demo stage. You can view it at elleeo.com
SmartArb model clauses published
SmartArb is an alternative dispute resolution (ADR) service, a new, efficient way to settle disputes. Our model clauses can be incorporated in (international) commercial contracts at the time of contract creation, anticipating the possibility of disagreements that might arise in the future. You can view them at smartarb.org
Elleeo fully functional demo
Elleeo is a platform where lenders and borrowers from different countries meet and transact to make great things happen. In this demo, you will be using accounts of investor and borrower to see different sides of the transactions concluded on the Elleeo platform.
PrepayWay Real Estate contract creation and negotiation process proto closed testing
The testing was conducted among a group of real estate agencies using a prototype that is currently available online. The goal was to evaluate the usability and to get feedback from the real estate professionals regarding the core process of reservation agreement creation.
3
2019 H1
Fundraising stage 1
PrepayWay is to hold a round of investment through equity crowdfunding where investors will have an opportunity to buy equity in PrepayWay Systems Estonia OÜ. For more information please see our crowdfunding page.
SRO membership application
Financial intermediaries in Switzerland have two options: to be supervised by FINMA directly or to become a member of SRO. To achieve full compliance with regulations, PrepayWay Systems Switzerland AG is planning to file an SRO membership application. Find out more about the Swiss regulations at finma.ch.
PrepayWay Real Estate visual prototype
A prototype* of the core processes of the PrepayWay Real Estate tool will be made available. The mockup will present the design of the main screens. You will be able to view the prototype online and go through the process of creating a contract.
*A prototype is an early model of a product built to test a concept or process or to act as a thing to be replicated or learned from.
Real estate agreement creation process demo version
Demo version of the main process – the creation of a reservation agreement. Real estate professionals can try out the stages of reservation agreement creation, from initiation to payment. The demo will be available online.
SmartArb Rules published
The SmartArb Rules are based on the 2010 UNCITRAL Arbitration Rules with the inclusion of optional additional clauses to provide parties with more choice to tailor them to their own needs. Significantly, the Rules allow SmartArb to decide challenges to arbitrators and introduce provisions to aid emergency relief and enhance efficiency.
4
2019 H2
PrepayWay Global Trade prototype
PrepayWay Global Trade is an integrated blockchain solution for fast, secure, and convenient international business contracting, from creation to execution. A prototype of the core processes of the PrepayWay Global Trade tool will be made available. The mockup will present the design of the main screens. Once it is uploaded, you will be able to view the prototype online and go through the process of creating a contract.
Leveraging self-executing smart contracts and decentralized storage of transaction data, it replaces the traditional paper- and trust-based system with a fully digital alternative. PrepayWay Global Trade automates contracting and payment processes, reduces transaction costs, and increases transparency, traceability, and efficiency of cross-border transactions in a wide range of industries.
SmartArb as a fully functional mediation and arbitration institute
SmartArb was created to provide alternative dispute resolution (ADR) services. To provide the highest quality of ADR services at reasonable cost, SmartArb is working closely with neutrals and advisors certified by the Chartered Institute of Arbitrators, JAMS, and other well-established ADR institutions. SmartArb has its own model clauses for commercial contracts, and its own set of rules that parties can reference in their business agreements (ex ante) and in arbitration agreements (expost). SmartArb provides ADR services to a wide variety of industries and for many types of commercial dealings. The roster of neutrals suggested by SmartArb also includes experts with knowledge of many legal systems and proficiency in all major languages. SmartArb is developing special expertise for disputes arising out of smart contracts.
Benefits for users (compared to traditional litigation):
More friendly - preserves business relationships
Faster - resolves disputes faster and has no appeals
More professional - relies on neutrals who understand your business
Confidential - preserves the confidentiality of business deals
More trustworthy - does not put you at the mercy of foreign judges
Cheaper - well designed, saves time and money
More accessible - works with your own attorneys and can be all online
Enforceable - arbitration awards are enforced in over 150 countries
More successful - ADR is preferred by over 90% of international lawyers
Elleeo MVP
Elleeo is a platform that connects lenders and borrowers from different countries and opens unlimited opportunities globally. MVP stands for a minimum viable product – a product with just enough features to satisfy early customers, and to provide feedback for future product development.
The most important advantages for borrowers:
The process is more transparent, easier, and quicker than with a bank.
It gives you the flexibility to tailor borrowing conditions to your requirements.
It provides you with a large pool of funding from investors who want to see you succeed.
The most important advantages for investors:
Comparatively attractive return opportunities compared to standard bank deposits.
Easy to achieve risk diversification thanks to low minimum investments.
Automated investment according to investors parameters possibility using our InvestBot function.
Overall management of the loan arrangement (credit check, documentation, payment processing and collection) is carried out by the platform operator.
More exclusive options and functionalities that we will announce closer to the launch of the platform.
5
2020 H1
PrepayWay Real Estate MVP
PrepayWay Real Estate is an online contracting and escrow tool that makes the real estate reservation process direct, flexible, transparent, and secure. It minimizes need for trusted intermediaries and prevents fraud losses. Use our valid contract templates to draw up contracts, sign them digitally, choose between fiat and digital currencies, and enjoy full protection of your reservation deposit stored securely on the blockchain.
Benefits for market participants:
There is no need to be physically present at the location of your dream real estate.
Clients can reserve properties safely and fast from the comfort of their own home.
Our legal agreement templates in multiple languages save time and money that would otherwise be spent on translations and lawyers.
Transactions in both fiat and digital currency are supported.
Security of earnest money deposit. If the property is not as described, or the deal falls through the fault of the seller, the earnest money is automatically returned to the buyer.
Efficient dispute resolution. Our network of independent certified mediators and arbitrators deliver fair mediation and arbitration services remotely, quicker and less expensive than litigation.
As it is an MVP (MVP stands for a "minimum viable product" – a product with just enough features to satisfy early customers and to provide feedback for future product development), the following functionalities will be implemented at the later stages:
Smart-contract functionality. Smart contracts will be implemented to ensure security of deposits. Smart contracts initiate the release of the deposit automatically only when the contractual terms and conditions are met (upon confirmation of notarial transaction in case of purchase or upon the tenant getting access to the property in case of rent).
Possibility of global collaboration. Our platform will allow real estate agencies who never did business with each other before to enter into partnerships for referral of clients. Through PrepayWay, brokers and other market participants around the world will exchange information about available properties and refer clients to each other with confidence.
Automated referral commission payments. Real estate agencies can build networks and safe partnerships with like-minded professionals abroad with commissions for referrals transferred automatically. Self-executing smart contracts verify and trigger commission payments once conditions of the agreement have been met.
Country-specific legal templates. In all the regions where we will operate our users will have a possibility to conclude a reservation agreement using the language that they understand*.
Multilingual country-specific legal templates
Our legal partner network will prepare a set of agreements for all supported regions so that our clients can enjoy safe, fast, and convenient process of real estate reservation.
Fiat-crypto gateway framework
Our users will have a possibility to safely use fiat money for concluding smart contact based agreements without any risk of cryptocurrency rate fluctuations. The framework will allow traditional businesses to benefit from smart contracts: from an end-user perspective it will look like a pure fiat-fiat agreement.
Crypto-crypto gateway framework
Our users will benefit from a possibility to conclude a reservation agreement in a variety of cryptocurrencies, not limited to InBit or Ether.
6
2020 H2
Fundraising stage 2
Next equity fundraising rounds are planned for the further development of the products: PrepayWay Real Estate, Elleeo, SmartArb, and Global Trade. Terms, conditions and possibilities of investment will be published on our official webpage.
Beta version and release of PrepayWay Real Estate
In addition to the core functionalities of PrepayWay Real Estate, users will enjoy the benefits of blockchain and smart contracts, and real estate professionals will be able to collaborate globally with confidence in getting their referral commission. The platform will support multiple regions worldwide and will offer reservation and purchase agreement templates in the official languages of the regions supported by the platform.
Beta version and release of Elleeo
Users will be able to enjoy all the benefits stemming from migration to the blockchain.
Both crypto and fiat investments are accepted.
Elleeo will serve as an aggregator, eliminating the need to register on different crowdlending/crowdfunding platforms. Registering on Elleeo alone enables users to participate in the offerings of different platforms.
Integration with PrepayWay Real Estate and PrepayWay Global Trade.
Beta version and release of PrepayWay Global Trade
In comparison to the limited functionality of the MVP, the beta version will give users enough flexibility to conclude any deal involving trade in finished products.
SmartArb regional offices in EMEA, APJ, NCSA
SmartArb will open regional offices in all the three regions in order to be able to offer its services globally.
7
...
Further Development (strategic long-term overview)
PrepayWay Real Estate
One of the directions for strategic development the company is considering at the moment is the creation of APIs/plugins for main CMSs/open source platform for real estate professionals for the management of properties for sale/rent. Clients will have a choice to either create their own website or integrate into the existing one. Brokers who work with international real estate will be able to collaborate easily by defining the conditions of collaboration (referral rate) and the specifications of the properties. The platform will show all the properties that match the criteria. The platform will facilitate a smoother reservation process: when all the properties are managed using the same API/Plugin/OSP, a reservation agreement can be created in 2-3 clicks.
Elleeo
We see Elleeo as a place where people can invest and obtain financing in a few simple steps, while having the whole scope of investment/fundraising possibilities at their disposal. It should unify all the investment possibilities available on the market, so it will act as an investor crowdfunding and crowdlending gateway to the main platforms on the market. It is evident to us that the variety of products should be wider: rather than being limited to personal or business long-term loans secured by collaterals, it should include factoring and short-term consumer loans and equity investment. Elleeo will be looking into attracting professional institutions, both investors and service providers in certain regions.
PrepayWay Global Trade
We believe that global trade as a process can be significantly improved. The best case scenario we envision and target is entire international trade deals, from start to finish, facilitated by PrepayWay Ecosystem. We envision a perfect system that, after concluding a contract, offers insurance, reliable carriers, customers brokers, and other supply chain providers, with all the "paperwork" of the process governed by a single contract. This will eliminate the exchange of hundreds of email, bills of lading, letters of credit, etc., since all the participants of the process (which may include more than 30 individuals and organizations) will have a single point of interaction – PrepayWay Global Trade.
SmartArb
We realize that with the coming of new technologies, the ADR process will inevitably evolve. We are committed to dedicating time and resources to R&D in order to improve the current procedures and to develop new approaches to mediation and arbitration, making it more cost and time efficient. In order to achieve that goal, we plan to collaborate with the service developers in order to work out the guidelines/framework for designing new products where dispute submission for ADR would be integrated and done in the most efficient way possible.
Other services integration
We realize that our Ecosystem is far from complete. We are looking into integrating more and more service provides, such as insurance services, financial institutions, carriers, expert agents (oracles), rating agencies, and other service providers.
Proprietary blockchain
At this point, no single DLT (distributed ledger technology) exists that would satisfy all the needs of PrepayWay Ecosystem. If by the time that all the core components of the Ecosystem are up and running such technology still does not exist, PrepayWay may look into the development of its own DLT solution.
Project team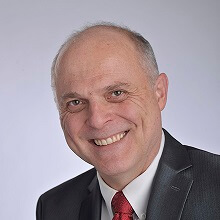 Prof. Dr. Frank Emmert
Co-founder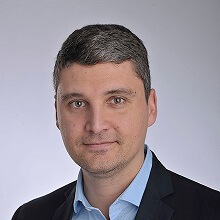 Dr. Mihnea Constantinescu
CPO & Co-founder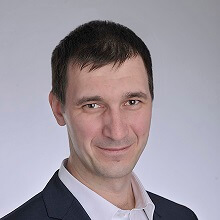 Nikolai Kalinin
CEO & Сo-founder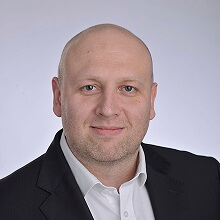 Eduard Langebraun
CFO & Co-founder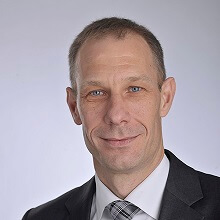 Oliver Nedela
COO & Co-founder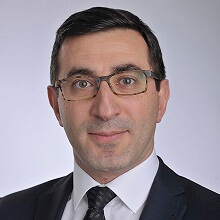 Dr. Vahe Sahakyan
Co-founder – investor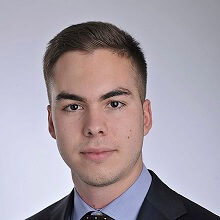 Antonio Gurei
Community Manager & Co-founder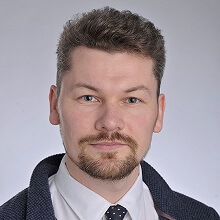 Artemiy Haimi
Marketing Manager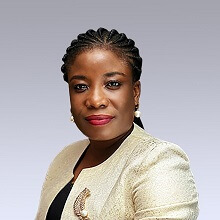 Mosun Oke
Legal Development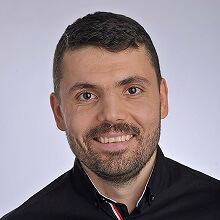 Sergei Gerasimov
Software Development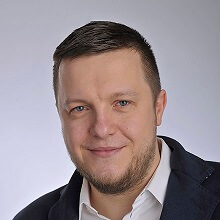 Vadim Vohmjanin
Software Development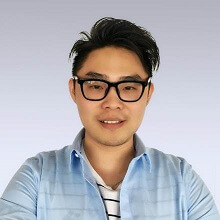 Yiyang Yang
Marketing Lead | Asia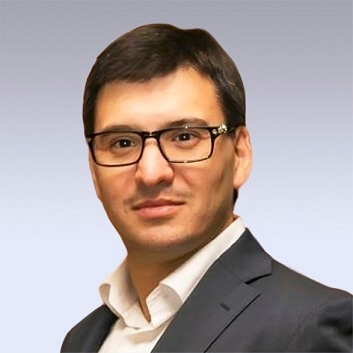 Torgom Varzhapetyan
Business Development
Evgeny Varlamov
Software Development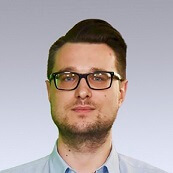 Vladislav Davarashvili
Software Development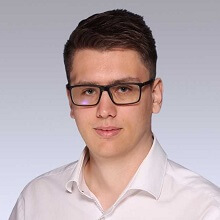 Aleksander Kalinin
Social Media Manager & Co-founder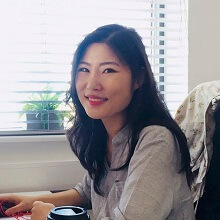 Hyo Jeong Chang
Digital Marketing | Asia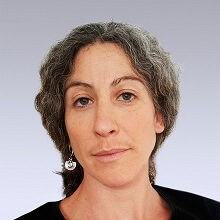 Anna Nishcheret
Content Writer & Coordinator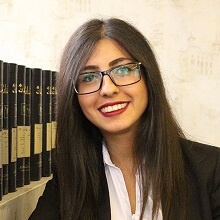 Sara Ismail
Business Development MENA Region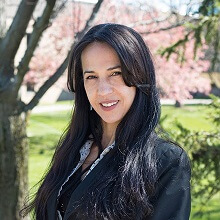 Ana Lucia Cavalcante
Business Development LatAm Region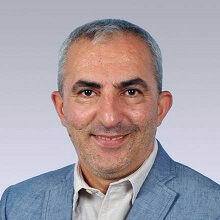 Armen Aghabekyan
Business Development South Asia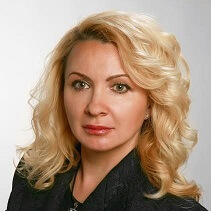 Dr. Natalia Zavalishina
Business Development Russia
Advisors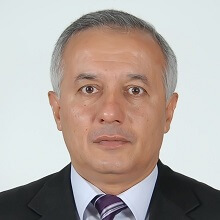 Prof. Vazgen Melikyan
Corresponding Member of RA NAS and Doctor of Science, Professor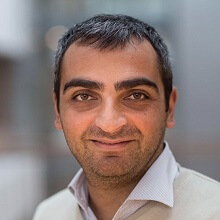 Dr. Artashes Karapetyan
PhD, Assistant Professor of Finance, BI Norwegian Business School
Social media
MVP

How To get a verified Project status
To pass the verification you need to place a our logo on the main page of your website and make an announcement of the listing in your social network accounts. Send us the email in reply with confirmation of the link placement.
Top-Rated Crypto Projects