Quantum Intelligence (QI)

ICO

Ongoing

Oct 01, 2019 – Oct 01, 2020

The Quantum Intelligence Token (QI) is a decentralized and democratic platform to support scientists, researchers and system developers in quantum computing. This platform will give great minds the opportunity to work on their research no longer for commercial purposes or pressure from a corporation. And the professionals will have their needs met in installations and materials in the highest technological standard having as main instrument to develop their projects based on Quantum Computing.

IMPORTANT: By investing in this business you agree to our Disclaimer. All information including our rating, is provided merely for informational purposes. CryptoTotem does not provide investment advice.

| | |
| --- | --- |
| Overview | Whitepaper |

Technical details

Quantum Intelligence (QI), a cryptocurrency whose main objective is to share the quantum computer and facilitate the access of researchers and developers to a powerful tool that will streamline the process.

What is Quantum Intelligence

The Quantum Intelligence Token (QI) is a project that was born in the heart of its creators who have a vision of a great demand and need of researchers and scientists for a support so that they can conduct their research without any commercial pressure that normally has when developing your searches that are targeted for business purposes.

The challenge

With this vision of a future with more opportunities for scientists and researchers to develop their work with independence and freedom, these professionals will have a 100% research support platform totally decentralized and linked only by a support foundation for the due work and their responsible. Having glimpsed this project that investors will be monitoring the work in real time and even giving the direction of some research through voting in the media partners in a timely manner.

The Quantum Intelligence Token (QI) is a decentralized and democratic platform to support scientists, researchers and system developers in quantum computing. This platform will give great minds the opportunity to work on their research no longer for commercial purposes or pressure from a corporation. And the professionals will have their needs met in installations and materials in the highest technological standard having as main instrument to develop their projects based on Quantum Computing.

Details

Public sales: Oct 01, 2019 - Oct 01, 2020
Token supply: 2,100,000,000 QI
Total tokens for sale: 2,100,000,000 QI
Soft cap: 4,000,000 USD
Hard cap: 42,000,000 USD


Legal

Blockchain Platform: Ethereum
Registration country: Canada
Registration year: 2019


Token info

Ticker: QI
Type: Utility-token
Token standard: ERC20
Token price in USD: 1 QI = 0.02 USD
Accepted currencies: ETH, BTC, LTC Other types of Crypto
Bonus program:
In the first phase the value of 735 million tokens with a bonus of 8% in the purchase.
The second phase with a value of 525 million tokens a bonus of 6%.
The third with a value of 420 million and tokens a bonus of 4%.
The fourth and last phase with a value of 320 million tokens and a bonus of 2%
Token distribution:
Development - 95%
Operations - 1%
Marketing - 2%
Reseach and Incentives - 2%


Quantum Intelligence Roadmap

1

July 2019

Start of the Token Quantum Intelligence Platform Development.

2

October 2019

Start Token QI Sale Round (1)

3

January 2020

Strategic Partnerships Validated technical requirements Marketing legal structures and compliance

4

January 2020

Start Token QI Sale Round (2)

5

March 2020

signing of contracts with several universities and partnerships with quantum engineers

6

April 2020

Studies, integrations and guidelines for the sustainable use of QI resources

7

April 2020

Start Token QI Sale Round (3)

8

June 2020

Full implementation of the QI headquarters in Canada, Distribution of support for research and development and creation of the system to exchange the token for new QI

9

July 2020

Start Token QI Sale Round (4)

10

August 2020

opening of the headquarters of Quantum Intelligence Corporation with quantum computer ready for security research and exchange of tokens for a new QI currency in our QI encryption

Project team

Marcos Azevedo

CEO

Jocelino Souza

CTO & COO & CFO

Alison Andrade

CMO

Luiz lopes jayme

Programmer

Social media

MVP

Claim admin rights for this project

Quantum Intelligence NEWS

Tweets by BitTorrent
How To get a verified Project status
To pass the verification you need to place a our logo on the main page of your website and make an announcement of the listing in your social network accounts. Send us the email in reply with confirmation of the link placement.
Top-Rated Crypto Projects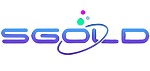 ICO
IEO
SpaceGold is an Asteroid mining project to bring back Gold and Platinum metals to Earth. SpaceGold is a decentralised platform to purchase streams of gold that ...
| | |
| --- | --- |
| Start ICO | Apr 02, 2020 |
| End ICO | Apr 02, 2025 |
| Received | Pending |
| Goal | Not Set |