SharkRace (SHRK)

Upcoming IDO

Token sale: TBA – Jun 03, 2022

SharkRace is the world's first NFT Project with Rarity Upgrade and play-to-earn Metaverse Games.

IMPORTANT: By investing in this business you agree to our Disclaimer. All information including our rating, is provided merely for informational purposes. CryptoTotem does not provide investment advice.
Overview

| | |
| --- | --- |
| Project industry | Gaming & VR |
| Product type | Platform |
| Founded | Lithuania |

Whitepaper
What is SharkRace
SharkRace is a global two-in-one project that integrates premium-quality collectible NFT art and play-to-earn NFT game, providing maximum utility and fun for its users.
SharkRace exclusive 20,001 pieces generative NFT Sharks collection was created by high-profile Cannes Lions awarded artists who have worked with top illustration brands including Disney. Built on the BSC blockchain the 3D collection has 1000+ hand-drawn traits ensuring that every NFT Shark owner gets a unique experience with his piece of art. NFT Sharks holders are provided access to the Rarity Upgrade Creative Platform where they can express themselves as a true artist while customizing a higher-level NFT asset!
Each NFT Shark buyer immediately becomes a member of the SharkRace and receives valuable privileges such as:
Access to the Rarity Upgrade platform and grant in project tokens (SharkCoins)
Lifelong royalties, voting rights, and staking preferences
Free Game-set with three different gaming NFT meta-sharks and a mystery box for the game
SharkRace has two fully compatible games that stand out by great monetization models, premium graphics, quality gameplay design, and cool customization options. Special gaming NFT meta-sharks (BEP-721) come in three basic types and can be upgraded in skills and features on the game platform, which also serves as a project marketplace.
SharkRace has its native token SharkCoin (SHRK) that can be used for all transactions, such as: buying an NFT, rarity upgrade, game transactions, marketplace, and can also be staked.
Game 1: Shark Race
A beautiful 3D-graphics metaverse where intelligent and merciless meta-sharks compete in breathtaking races for the SharkBank and gaming artifacts. Earn money just by selling in-game assets gained through the race. The game rolls out in April 2022. A free demo with non-NFT shark model will be available at launch.
Game 2️: Shark Battle
In the multi-player 2D battle you can play in groups. Invite your friends, place bids, and grab the bank. The game rolls out in June 2022.
Details

Public sales: May 14, 2022 - May 17, 2022
IDO (IoTeXPad Launchpad): Jun 03, 2022 - Jun 03, 2022
IDO (ProStarter Launchpad): May 16, 2022 - May 16, 2022
IDO (Seedify.fund Launchpad): May 17, 2022 - May 17, 2022
IDO (Enjinstarter Launchpad): TBA - TBA
IDO (Paragen Launchpad): Jun 03, 2022 - Jun 03, 2022
IDO (Synapse Network Launchpad): May 16, 2022 - May 16, 2022
IDO (DeuxPad Launchpad): TBA - TBA
Token supply: 1,000,000,000 SHRK
Hard cap: 2,657,400 USD


Legal

Blockchain Platform: Binance Smart Chain
Registration country: Lithuania
Registration year: 2021
Office address: Vilnius, Eišiškių Sodų 18-oji, g. 11

Token info

Ticker: SHRK
Type: Utility-token
Token standard: BEP-20
Token price in USD: 1 SHRK = 0.02 USD
Token distribution:
Seed Round - 3% Cliff 1 month (Daily vesting for 24 months)
Private Round - 5% Cliff 1 month (Daily vesting for 21 months)
Strategic Round - 7% Cliff 1 month (Daily vesting for 18 months)
Public Roind - 20% Daily 6 months
Liquidity - Per market demand
Giveaway - Cliff 2 weeks
Reward for NFT buyers - Cliff 4 weeks
P2E In-Game Liquidity - Cliff 6 weeks (further in accordance whith the P2E Game plan)
Marketing - Cliff 2 months (further in accordance whith marketing plan)
Advisors - Cliff 14 months (Daily vesting for 4 quarters)
Core Team - Cliff 17 months (Daily vesting for 5 quarters)

SharkRace Roadmap
1
APR-MAY 2022
MINTPASS SALE
2
22 APR 2022
PRIVATE GAME
BETA-TESTING
3
MAY 2022
PUPLIC GAME
BETA-TESTING
4
14-18 MAY 2022
IDO / TGE (SHRK)
5
MAY 2022
NFT COLLECTION
GENERAL SALE
8
MAY 2022
MARKETPLACE LAUNCH
9
JUN 2022
RARITY UPGRADE
PLATFORM OPENS
11
APR 2022 - SEP 2022
BETA TESTING
SINGLE-PLAYER P2E
SCHOLARSHIPS
12
MAY 2022 - AUG 2022
BETA TESTING
MULTIPLAYER P2E + GAME SHOP OPENS
SCHOLARSHIPS
14
AUG 2022
COMMUNITY VOTING 1
15
SEP 2022
BRAND BUILDING
OUTDOOR CAMPAIGN
17
DEC 2022 - Q3 2023
MULTIPLAYER MODE
VR MODE
COLLAB WITH OTHER GAMES
18
Q4 2022
LEAGUES, CLANS ETC.
21
Q1 2023
GLOBAL SHARKS MERCH
22
Q3 2023
BABY SHARKS NFT COLLECTION
Project team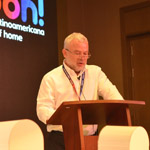 Alexander Epin
Co-founder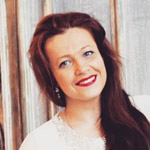 Jane Baranova
Head of International relations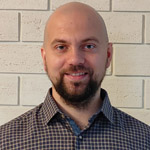 Kirill Elkin
CEO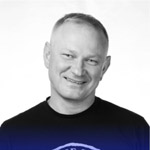 Denis Popov
Creator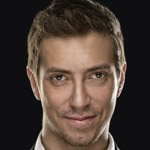 Artur Arakelov
Art Director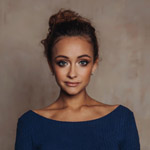 Valeria Bury
Head of Community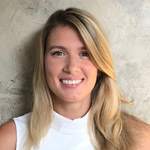 Kseniia Medvedeva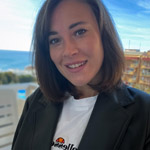 Ruslana Krylova
Senior User Interface Designer

Alex
Developer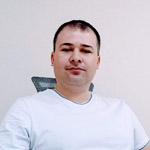 Bakhodur Bobonazarov
Developer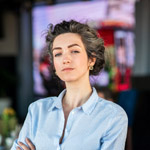 Anna Kozlova
Junior UX designer & Tilda designer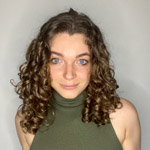 Karina Khartanovich
Manager
Advisors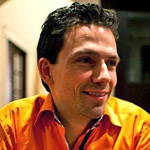 Theodore Agranat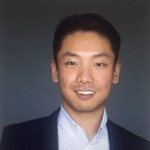 Kenzi Wang

BADGER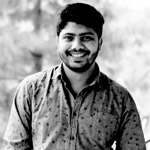 Rao Naveed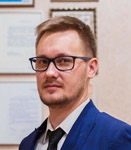 Vladimir Nikitin
Social media