SharkGate ICO

Past ICO

Nov 18, 2018 – Jan 17, 2019

SharkGate provides security for any website using a cloud-based protective layer that repels malicious hackers from exploiting website vulnerabilities.

By investing in this ICO you agree to our Disclaimer
SharkGate ICO ratings

| | |
| --- | --- |
| ICOrating.com | |
| Hype score | Low |
| Risk score | NA |
| Investment rating | NA |

| | |
| --- | --- |
| ICObench.com | 3.5 / 5 |
| ICOmarks.com | 8.3 / 10 |
| TrackICO.io | 4.4 / 5 |
| ICOholder.com | 3.7 / 5 |

Claim admin rights for this ICO
Overview
White Paper
Features
SharkGate - an incentivised ai-powered website hacker protection. SharkGate provides also OneHourSiteFix service that is able to remove all malware from a website, utilising in-house developed advanced scanning and automated malware removal tools and a global 24/7 service team. SharkGate is now to combine shared cyber attack data integrated with artificial intelligence and the blockchain will provide a community shared threat intelligence database allowing website owners and businesses a more advanced security solution than currently on offer on the open market. In addition to website owners benefiting from having an infection and hack free website, they will also be incentivised by a tokenomics model to contribute value in terms for witnessed attack data to the distributed network.
Legal

ICO Platform: Ethereum


Token info

Ticker: SHKG

SharkGate ICO Roadmap
1
Q4 2013
Ideation & conceptualisation of Version 1 of the SharkGate ecosystem
Detailed research and analysis conducted
Core team built
Advisory board formed
2
Q2 2014
Security team further assembled
SharkGate Firewall V1 Release to public
3
Q3 2014
Malware removal service OneHourSiteFix created by SharkGate and released to public
Malware scanner AI created.
Further growth of Security team
4
Q4 2014
Massive growth of 7000% in 3 years.
Became one of the top 3 website malware cleaning and protection services.
Released SharkGate firewall version 2 (centralized) to the public. Including:
Enhanced AI's based on big data analysis and findings
Thousands of new innate rules
Adaptive rules that learn and customise for each site
5
Q3 2017
Genesis - SharkGate version 3 (blockchain powered security).
Initial data gathering, our security experts use data provided by version 2 and learnings from protecting thousands of sites to form the next generation of website security.
6
Q1 2018
Partnership created for firewall/malware services for one of the largest legal organisations in
Europe. Numerous website hosting partnerships for SharkGate version 2 established.
7
Q2 2018
Whitepaper created for SharkGate Verson 3 (blockchain powered security).
Website launch for ITS to fund the speed of growth required to match the worldwide cybersecurity crisis.
Product architecture development and testing.
8
Q4 2018
R&D integrate Oracle sources feed and start indexing into Website Threat and Attack Database ("WTAD").
R&D developing API integrations to WTAD and testing.
SharkGate version 3 (blockchain powered security) prototype beta test - 10,000 sites.
SharkGate token crowd sale
9
Q1 2019
FIRST LAUNCH - SharkGate version 3 (blockchain powered security) full launch to Wordpress sites as plugin delivered from the official Wordpress plugin site. Wordpress websites make up more than 30% of the web
10
Q2 2019
FULL LAUNCH - SharkGate version 3 (blockchain powered security) plugins available to all CMS's and custom websites. Enabling the ability for SharkGate Version 3 to have protect any website on the internet
API now available to WTAD.
11
Q3 2019
Further Expansion & Global Dominance.
Aggressive marketing in current markets to strengthen the market leader positions.
Attain parternship deals with large hosting solutions. Such as AWS and Rackspace (both currently have no offering for website malware removal, scanning and subsequent protection).
Attain partnership with Google (linked to Google safe browsing). Agreement with Google for sites using SharkGate to obtain score enhancements in search placements in Google search results.

12
2020
Further worldwide expansion,
Become a household name for Cyber protection. If you need your website protected think SharkGate
Project team

Jonathan Morrissey
CEO & Founder

Marc Roberts
CTO & Co-Founder

Tomi Kervinen
COO & Co-Founder

Ivana Polonijo
Head of Operations

Juan Camera
Senior cybersecurity / Blockchain developer

Petra Devlic
Business Development Manager

Arjay Lzo
Regional Support Manager

Nikola Jocic
Senior Cybersecurity / Blockchain developer

Jayson Florez
Regional Support Manager

Frank Valdezand
Sales & Marketing

Aljosa Kotur
Lead Malware Removal Engineer, Firewall Expert

Olim Amanbaev
Lead AI For Cyber attacks

Carlos Soto
Regional Support Manager

Catherine Lazaro
Customer relations manager

Gustavo Camera
Lead Malware Removal Engineer, Firewall Expert

Filip Novosel
Sales & Marketing
Advisors

Rakesh Parmar

Jonathan McGuinness
Social media
How-To get a verified ICO status
To pass the verification you need to place a our logo on the main page of your ICO's website and make an announcement of the listing in your social network accounts. Send us the email in reply with confirmation of the link placement.
Top-Rated ICO's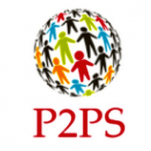 P2PS is a pure peer-to-peer platform which safeguards, for example, your medical records, banking information and other sensitive digital assets, during exchang ...
| | |
| --- | --- |
| Start ICO | May 27, 2019 |
| End ICO | Jun 30, 2019 |
| Received | Pending |
| Goal | $ 50,000,000 |



Uncloak is a unique and fully scalable blockchain powered technology that enables businesses to monitor, protect themselves against and eliminate cyber threats, ...
| | |
| --- | --- |
| Start ICO | Jun 04, 2019 |
| End ICO | Jun 18, 2019 |
| Received | Pending |
| Goal | $ 7,500,000 |