Sterling Sovereign (STSO) ICO

ICO

Not Verified

Past

Jan 15, 2019 – Feb 28, 2019

Sterling Sovereign will revolutionize travel booking by directly connecting travellers to providers through the blockchain, resulting in 20%-40% savings on travel purchases, as well as substantial increases in reliability, transparency, and transaction security. The current travel booking ecosystem is caught in a stranglehold by two sets of powerful intermediaries that stand between customers and providers: Global Distribution Systems (GDSs) and Online Travel Agencies (OTAs).

Recently A Technical team (STSO DEV team) from the US has introduced an amazing idea by working on the blockchain currencies. The team launched blockchain based erc20 token "Sterling sovereign token", which would work as centralized currency, initially the currency would be used for hotel booking and flights booking system. A cryptocurrency with several features and outstanding supportive app you would see in the market soon and In future, we going to the partnership with major companies which help the community use our app get most out of it.

By investing in this business you agree to our Disclaimer
Sterling Sovereign (STSO) ICO ratings

| | |
| --- | --- |
| ICOrating.com | |
| Hype score | NA |
| Risk score | NA |
| Investment rating | NA |

| | |
| --- | --- |
| ICObench.com | 2.3 / 5 |
| ICOmarks.com | 7.4 / 10 |
| TrackICO.io | NA |
| ICOholder.com | NA |

Claim admin rights for this project
Overview
Whitepaper
What is Sterling Sovereign
Introduction and background
Sterling Sovereign will revolutionize travel booking by directly connecting travellers to providers through the blockchain, resulting in 20%-40% savings on travel purchases, as well as substantial increases in reliability, transparency, and transaction security.
The current travel booking ecosystem is caught in a stranglehold by two sets of powerful intermediaries that stand between customers and providers: Global Distribution Systems (GDSs) and Online Travel Agencies (OTAs).
GDS is a primarily B2B computerized reservation network, utilized as a single access point for making and tracking airline, hotel, and rental cars reservations by travel agents, OTAs, and consortiums like American Express. Together Sabre, Galileo, Amadeus, and Travel port control most of the GDS industry. These companies extract substantial fees to use these networks – for example, the average added cost of an airline ticket booked utilizing GDS is $10 (USD), and the average hotel booking commission is 20%. Developed initially in the 70s and 80s, GDS predates the modern web, and unfortunately, the security of their antiquated systems predates any modern notion of web security as well. Passenger private information can be accessed utilizing a just single 6-digit identifier coupled with the traveller's last name, allowing anyone with this information to modify reservations or acquire that traveller's home address or email.
On the OTA side, two companies dominate: the Priceline Group (which includes Booking. com), and Expedia (which includes Travelocity and Orbitz). Online global travel booking in 2016 exceeded $523 BN (USD), which was over half the market of all travel sales, and their share of the market continues to grow. This effective duopoly has allowed OTAs to impose "rate integrity" agreements on travel providers, ensuring that no one can publicly list lower prices than they themselves offer, even on those providers' own websites.
Sterling Sovereign will replace this morass of hidden fees and artificial pricing with a straightforward cost-plus model, powered by the blockchain. Inventory is purchased at a bulk discount from elite travel providers, and listed on a secure platform. Members (anyone who has purchased one Sterling Sovereign token) may make airline, hotel reservations on this platform using STERLING SOVEREIGN tokens, and the resulting transactions are executed immediately and recorded securely on the blockchain. Since Sterling Sovereign platform is members-only with a website that requires a log-in, it is effectively private, allowing Sterling Sovereign to circumvent rate-integrity agreements and their bloated margins and thereby offer its customers a considerably lower price.
Overview
In addition to significant savings and genuine security, Sterling Sovereign will provide numerous additional benefits and advantages over current booking systems. Sterling Sovereign Rewards program will offer a substantial rebate on every purchase, in some cases as high as 20%, returning Sterling Sovereign tokens to members that can be used for future travel purchases. Sterling Sovereign Referral program will award up to 10% of all Sterling Sovereign token spent by the person referred to the referrer. Its platform will also feature premium concierge services that will allow members to maximize the enjoyment and success of their travel plans.
Worldwide, the travel industry is a staggering $6.6 (USD) enterprise, which creates a tremendous opportunity for technological disruption for anyone with the right combination of experience, connections, insight, and technical savvy. Travel providers and consumers alike are frustrated with the status quo, frustrated by high commissions and fares, frustrated by monopolistic intermediaries extracting rent on every booking. Comprised of a set of industry specialists with over 50 years of travel and hospitality experience, Sterling Sovereign team is uniquely positioned to seize this opportunity. Their experience has already been leveraged to form partnerships with most premier travel providers, ensuring access to the best inventory.
Sterling Sovereign Token
The Sterling Sovereign is an ERC20 token that serves the following functions on its platform:
Sterling Sovereign Closed Consumer Group, allowing access to the booking website.
Reward Sterling Sovereign Token
Membership:
Based on the Reward rate for each travel option, a percentage of Reward Sterling Sovereign tokens are returned to the member's walletwith each purchase.
Rewards Program:
Reward Sterling Sovereign tokens are only created through the Rewards Program. Reward tokens can only be spent on the Sterling Sovereign booking platform, and unlike regular Sterling Sovereign Tokens, they cannot be sold or transferred. Reward Sterling Sovereign tokens function as partial mechanism to reduce Sterling Sovereign velocity.
Sterling Sovereign tokens can be exchanged to purchase on many exchanges and will have its own decentralized exchange.
Details

Pre-sales: Jan 01, 2019 - Jan 14, 2019
Public sales: Jan 15, 2019 - Feb 28, 2019
Pre-sale token supply: 5,000,000,000 STSO
Token supply: 30,000,000,000 STSO
Total tokens for sale: 35,000,000,000 STSO
Soft cap: 600 ETH
Hard cap: 1,200 ETH


Legal

Blockchain Platform: Ethereum
Registration country: United Kingdom
Registration year: 2018


Token info

Ticker: STSO
Type: Cryptocurrency
Token standard: ERC20
Token price in ETH: 1 STSO = 0.00000004 ETH
Bonus program:
Pre ICO
01/01/2019 to 14/01/2019
1ETH = 25 mill + 25% Bonus
0.5 ETH = 12.5 mill + 20% Bonus
0.1 ETH = 2.5 mill + 15% Bonus
0.01 ETH = 250000 + 10% Bonus

ICO ROUND 1
15/01/2019 to 29/01/2019
1 ETH = 25 mill + 20% Bonus
0.5 ETH = 12.5 mill + 15% Bonus
0.1 ETH = 2.5 mill + 10% Bonus
0.01 ETH = 250000 + 5% Bonus

ICO ROUND 2
30/01/2019 to 12/02/2019
1 ETH = 25 mill + 10% Bonus
0.5 ETH = 12.5 mill + 5% Bonus
0.1 ETH = 2.5 mill + 5% Bonus
0.01 ETH = 250000

ICO ROUND 3
13/02/2019 to 28/02/2019
1 ETH = 25 mill = 5% Bonus
0.5 ETHH = 12.5 mill + 5 % Bonus
0.1 ETH = 2.5mill
0.01 ETH = 250000

Token distribution:
Public sale: 30,000,000,000 STSO
Team and Advisors: 5,000,000,000 STSO
Developers: 5,000,000,000 STSO
Pre-sale: 5,000,000,000 STSO
Airdrop/Bounty: 2,500,000,000 STSO
Partnership: 2,500,000,000 STSO

Sterling Sovereign Roadmap
1
2018 Q4
Concept development
2
2018 Q4
Identification of competitors and market analysis
3
2018 Q4
Launch of STSO project
5
2019 Q1
Presale of Sovereign token
7
2019 Q1
Airdrop distribution
9
2019 Q2
Coin market cap listing
10
2019 Q3
Explaining of concept for communities and partnerships
11
2019 Q3
Developing application and launching beta version
12
2019 Q3
Decentralized exchange launching to support hotel and flight booking app.
13
2019 Q4
Launching IOS/Android apps for booking system.
Project team
John Sherlock
CEO/FOUNDER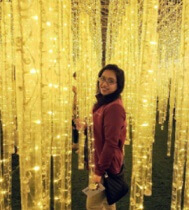 Olivia
Marketing Manager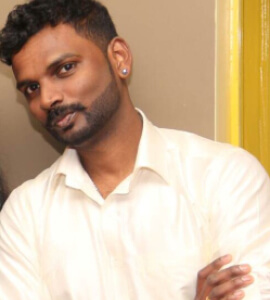 Liam Taylor
Programming Specialist
Advisors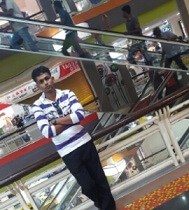 Tony Hunter
Advisor
Social media
How To get a verified Project status
To pass the verification you need to place a our logo on the main page of your website and make an announcement of the listing in your social network accounts. Send us the email in reply with confirmation of the link placement.
Top-Rated ICO's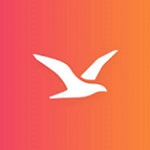 bmy.guide is the 1st socially powered search engine for the travel and tourism industry, created with the sole intention of connecting travellers and holidaymak ...
| | |
| --- | --- |
| Start ICO | Jun 15, 2019 |
| End ICO | Sep 15, 2019 |
| Received | Pending |
| Goal | Not Set |


Travelvee is a decentralized community of people who choose the best among exclusive offers for the purchase of hotel and tourist services of all levels, made o ...
| | |
| --- | --- |
| Start ICO | Dec 01, 2018 |
| End ICO | Feb 15, 2020 |
| Received | Pending |
| Goal | $ 30,000,000 |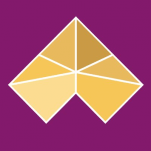 TravelCoin is platform for financial operations in the travel industry.
| | |
| --- | --- |
| Start ICO | TBA |
| End ICO | Oct 23, 2019 |
| Received | Pending |
| Goal | Not Set |