TOXIC (TOX)

ICO

New keyless encryption, new passwordless authentication and the highest level of security in communication and cryptocurrency finance. We will build a new level of blockchain systems and incredible possibilities for a new cryptocurrency. New KCG-GVEM cryptography solution with security level applicable & effective in post-Quantum computers era, implemented in Toxic Messenger, Wallet, VPN and Bi-mail solutions.

IMPORTANT: By investing in this business you agree to our Disclaimer. All information including our rating, is provided merely for informational purposes. CryptoTotem does not provide investment advice.
| | |
| --- | --- |
| Overview | Whitepaper |
What is TOXIC
Toxic Ecosystem (including Toxic messenger, Toxic multi wallet, Toxic VPN & bimail) is totally different new technical solutions that:
will use new encryption technology called Keyless Cipher Generator (KCG) system with Geometric Vector Encryption Method (GVEM) together with utilization of supplemented technical solutions to protect, hide & mix data flows that will guarantee the full confidence in financial operations and communication information protection to users;
already has Toxic messenger Alfa version available to the public in App Store and Google Play and is going to be supplemented with integrated VPN service;
as a final Ecosystem solution will guarantee full communication & crypto financial freedom;
Also, the Toxic messenger, Toxic wallet & Toxic bi-mail will use a set of features that make impossible to understand users' interactions and communication details from outside, such as blocking of third party tracking system interference, utilization of data mixers, white noise (fake traffic generation), hidden metadata, etc. making impossible to trace anything.
Additionally:
Toxic messenger is supplemented with possibility to purchase any mobile/ landline phone numbers worldwide and external calls;
Toxic bi-mail service will be supplemented with encryption tool that can be installed into similar services to stay always secured with email service which are common to users;
Toxic wallet will use new passwordless authentication approach based on KCG with GVEM that gives no chance to hack such wallet.
Details

Pre-sales: Oct 28, 2019 - Mar 31, 2020
Public sales: Apr 01, 2020 - Jun 01, 2020
Token supply: 8,000,000 TOX
Total tokens for sale: 7,000,000 TOX
Soft cap: 1,250,000 USD
Hard cap: 1,800,000 USD


Legal

Blockchain Platform: Ethereum
Country limitations: Afghanistan, Bosnia and Herzegovina, Central African Republic, Cuba, Democratic Republic of the Congo, Democratic People's Republic of Korea (North Korea), Eritrea, Ethiopia, Guinea-Bissau, Iran, Iraq, Libya, Lebanon, Somalia, South Sudan, Sudan, Syria, Uganda, Vanuatu, Yemen, the Crimea region.
Office address: 79013 Kotlyarevskogo 39 Lviv, Ukraine

Token info

Ticker: TOX
Type: Utility-token
Token standard: ERC20
Token price in USD: 1 TOX = 0.2 USD
Accepted currencies: ETH, BTC, BCH, LTC
Funds allocation:
RESEARCH & SOFTWARE DEVELOPMENT - 83.66%
MARKETING & BUSINESS DEVELOPMENT - 11.15%
ADMINISTRATIVE & OPERATIONS - 5.19%


Offices on the map
TOXIC Roadmap
1
September Q3, 2018
R&D and product concept
2
January Q1, 2019
Toxic messenger Beta release
3
May Q2, 2019
Keyless Cipher Generator (KCG) system with Geometric Vector Encryption Method (GVEM) research & techpaper
4
October Q4, 2019
Toxic messenger MVP for iOS and Android with TLS 1.2, DTLS
5
OctoberQ4, 2019
Pre-ICO Start: KCG with GVEM & Toxic Ecosystem (messenger, bi-mail service, wallet). ERC-20 Toxic tokens TOX available to early investors with very attractive prices
6
April Q2, 2020
General Sale ICO Start : KCG with GVEM & Toxic Ecosystem (messenger, bi-mail service, wallet). ERC-20 Toxic tokens TOX available to all investors
7
December Q4, 2020
New encryption technology Keyless Cipher Generator (KCG) system with GVEM available to market
8
February Q1, 2021
Toxic messenger Alfa release based on KCG with GVEM available on the market, as part of Toxic Ecosystem
9
July Q3, 2021
Toxic multi wallet with fiat-crypto currencies gateways based on KCG authorization available on the market, as part of Toxic Ecosystem
10
December Q4, 2021
Toxic VPN and bi-mail (email service based on KCG with GVEM) available on the market, as final product of Toxic Ecosystem
Project team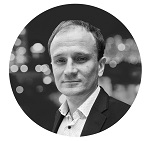 Yaroslav Pryymak
CEO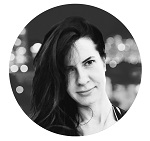 Marina Lishchenko
COO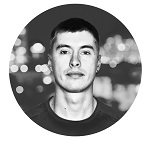 Andrew Mykhaylyshyn
CTO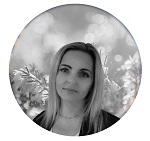 Julia
Business Development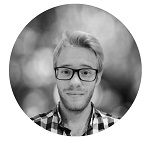 Sergey
Backend Engineer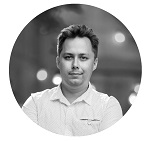 Andrew
Backend Engineer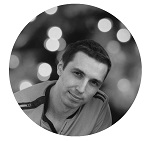 Denis
iOS Engineer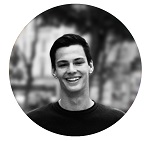 Maxim
Android Engineer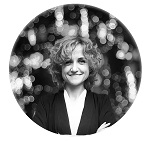 Maria
Marketing Manager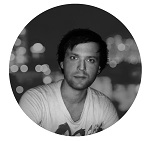 Alexander
Web Specialist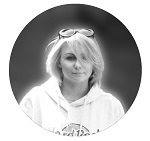 Alice
Designer
Advisors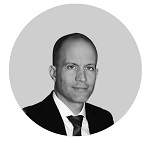 Dr. Raoul Hecker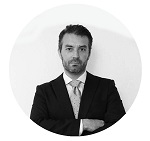 Hans Lesser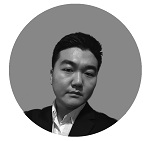 Root Park
Social media
MVP