Transcendence ICO

Not Verified

Past ICO

Apr 22, 2019 – May 22, 2019

Transcendence is a blockchain-based platform for the development and management of large scale sustainable and socially valuable infrastructure projects.

By investing in this ICO you agree to our Disclaimer
Transcendence ICO ratings

| | |
| --- | --- |
| ICOrating.com | |
| Hype score | Low |
| Risk score | NA |
| Investment rating | NA |

| | |
| --- | --- |
| ICObench.com | NA |
| ICOmarks.com | NA |
| TrackICO.io | NA |
| ICOholder.com | NA |

Claim admin rights for this project
Overview
Whitepaper
Features
Introducing Transcendence
Transcendence is a blockchain-based platform for the development and management of sustainable, renewable energy and socially valuable infrastructure projects.
Transcendence (TSD) aims to empower individuals who are interested in sustainable infrastructure development to collaborate, raise capital and deliver projects via a blockchain-based platform. It seeks to reinvent the existing infrastructure development industry that is dominated by incumbent players including investment banks, financial institutions and wholesale investors.
Our ambition is to lower the information and financial barrier so that the opportunity exists for people to build a better, more sustainable future together.
Transcendence offers a primary token (TSD Token) that enables participants on the platform to undertake asset tokenization and the delivery of long-term infrastructure projects.
To optimize the financing cycle and widen access to capital, TSD enables asset and project tokenization. Tokenized assets represent a contracting mechanism between TSD, project stakeholders and the token holders.
The TSD Token is driven by the realization of real asset backed projects, a sustainable and renewable energy focus and a view of tokenization and smart contracts delivering a highly revolutionary model to the infrastructure development space.
Transcendence is for the sustainability revolution
Inspired by the Paris Agreement, Transcendence believes in accelerating the advent of the Sustainability Revolution by combining the scale of the Industrial Revolution with the speed of the Digital Revolution. The TSD Platform represents a 'world-first' in democratizing the development of sustainable infrastructure, powered by the advent of blockchain technology and the ability to manage decentralized applications in a trusted environment.
TSD Platform - A System Underpinned by Confidence
Transcendence believes the level of bonding attached to a project corresponds to its rate of success. A project that receives a high amount of bonding from multiple stakeholders has a better chance of proceeding and reaching commercial operation.
Bonding is a legal mechanism commonly used in the development sector to ensure the performance of works by contractors. Bonds are typically held by the principal or investor for the duration of works and returned upon the satisfaction of the works to an agreed standard. Where the agreed standards have not been met, bonds act as recourse against the contractor for the non-performance of the contract.
A bond in the form of TSD Tokens will be escrowed for a duration that corresponds to a reasonable defects and performance liability period. A high level of bonding represents a high level of confidence in the likelihood of a project proceeding. When bonds need to be called upon by token holders of a project (usually for the non-performance of works), the corresponding TSD Tokens will be burnt, reducing the total supply of TSD tokens in circulation.
TSD Platform - Reward System
Participants will be rewarded for sharing, collaborating and advising on the development of assets. A development process which usually takes many years could be significantly accelerated if stakeholders are able to collaborate freely to reach a mutually beneficial solution.
Promoters will also be rewarded for educating and empowering disadvantaged communities or new entrants during the development of complex infrastructure projects.
Transcendence encourages and greatly supports leadership in community by acknowledging the difficulties of coordinating, inspiring and motivating citizens to participate in sustainable infrastructure projects.
Rewards will be provided by way of issuance of additional TSD Tokens to promoters, community leaders and champions on the achievement of certain milestones or upon the successful completion of a project.
Details

Pre-sale token supply: 100,000,000 TSD
Token supply: 37,500,000 TSD
Soft cap: 20,000,000 USD
Hard cap: 80,200,000 USD


Legal

Country limitations: Australia, China, Singapore, United States
Registration country: Singapore


Token info

Ticker: TSD
Type: Utility-token
Token price in USD: 1 TSD = 0.5 USD
Accepted currencies: ETH
Bonus program:
Pre-ICO - 20%
Token distribution:
25% - private sale
40% - pre-ICO
15% - ICO
8% - founders, team and advisors
7% - bounty, community and incentives
3% - liquidity program
2% - project implementation providers
Funds allocation:
68.24% - project development
20.74% - contingency
3.52% - offer, liquidity and listing costs
2.54% - platform development
2.48% - business development + marketing
2.48% - operational costs and overheads

Transcendence ICO Roadmap
1
2009
Retail Solar business was established and positioned as one of the first residential solar power retail companies in Australia. We sold and installed 300+ systems in NSW, Australia.
2
2011
The founders of the Retail Solar Business and Zhenfa China formed a subsidiary in Australia for the development large scale solar farms.
3
2011
Wholesale business arm was established and became one of the largest wholesalers of solar power systems including solar pv modules, inverters and racking systems in Australia within the 1st year of operation.
4
2016
Maoneng Group becomes the new owner of Australian renewable energy developments after management buyout of Zhenfa Australia company shares. Maoneng takes the Mugga Lane Solar Park to Financial Close and begins construction.
5
2016
The 13MW Mugga Lane Solar Park is commissioned and connected to the National Electricity Market - First revenue of the solar farm achieved on the 13th of November 2016.
6
2017
Australia's largest Solar PPA (Power Purchase Agreement) for 300MW of solar energy is signed between Maoneng's developments (Sunraysia Solar Farm and Midgar Solar Farm) and Australia's largest energy retailer AGL
7
2017
Australia's first corporate synthetic PPA with retail firming for 50MW of solar energy is signed between SSF and the University of New South Wales together with Origin Energy (Australia's second largest energy retailer) for firming.
8
2018
Transcendence Network "TSD Network" is established together with an Initial Token Offering.
9
2019
TSD Network launches the Beta of Development Platform.
10
2019
Q3 2019- Beta release of Transcendence Market Place investment platform. First projects listed and funded.
11
2019
Alpha Transcendence Market Listing release. Start Alpha Transcendence Market Place (surety bonding and project financing).
12
2020
TSD Network to launch Main Net and Transcendence Development Platform.
13
2021
TSD Development Platform to support the first block chain based EPC (Engineering, Procurement and Construction) Agreement. TSD Development Platform to install Machine Learning.
14
2023
TSD Development Platform to support the first sustainable infrastructure development
15
2025
TSD Development Platform to trial Artificial Intelligence in the arrangement of complex social infrastructure.
Project team

Morris Zhou
Chairman

Qiao Nan Han
Chief Executive Officer

Milton Zhou
Chief Marketing, Payment & Compliance Officer

Kevin Chen
Chief Investment Officer

Steve Cua
Chief Investment Officer

Alex Luttringer
Head of Marketing

Antonia Peart
Legal and Commercial Director

Chris Quevedo
Head of User Experience

Thomas Upton
UI/UX Designer

Isabelle O'Hara
Marketing & Events Executive

Yolanda Zhao
Executive Relationship Manager

Michael Tran
Infrastructure Manager Planning & Engineering

Dan Drory
Blockchain Developer
Spencer Depart-Smith
Blockchain Developer

Srikanth Chevalam
Blockchain Developer

Michael Wong
Lead Designer
Advisors

Ivan Mantelli
ICO Advisor

Vaibhav Nambur
Blockchain Developer

Paul Kang
Security Advisor

Simon Corbell
Independant Advisor Board and Investment Committee
Social media
MVP

How To get a verified Project status
To pass the verification you need to place a our logo on the main page of your website and make an announcement of the listing in your social network accounts. Send us the email in reply with confirmation of the link placement.
Top-Rated ICO's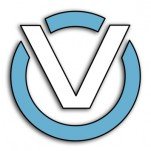 The VenusEnergy team seeks to propagate the use of renewable energy sources in daily activities.
| | |
| --- | --- |
| Start ICO | Jun 01, 2019 |
| End ICO | Aug 31, 2019 |
| Received | Pending |
| Goal | Not Set |