UKasii ICO

ICO

Past

Mar 11, 2019 – Apr 05, 2019

UKasii (You-kashee) is the completely mobile future of consumer advocacy, built on blockchain technology and planned for launch in Nigeria in April 2019, before expanding to other African states.

By investing in this business you agree to our Disclaimer
UKasii ICO ratings

| | |
| --- | --- |
| ICObench.com | NA |
| ICOmarks.com | NA |
| TrackICO.io | NA |
| ICOholder.com | NA |

Claim admin rights for this project
Overview
Whitepaper
What is UKasii
UKasii is a completely mobile consumer cryptocurrency, which will allow consumers to earn "cash back" for cash spent at UKasii partner establishments. Partners may earn additional revenue by reaching a wider customer base and have access to the UKasii Partner Dashboard, enabling them to execute targeted campaigns and measure the results. A key mission of UKasii is to support social causes in regions they operate, and a fixed percentage of operational revenues annually will be invested in social responsibility projects, beginning with income from the UKasii ICO.
How UKa$ii works
Every aspect of UKasii has been designed and developed to be "inherently simple". UKasii is completely mobile and consumers and UKasii Partners will be able to make transactions quickly, easily and with elements of pleasant engagement.
Earning Kasii Tokens
Kasii Tokens are the earn and spend currency and can be earned very simply by:
Spending money at UKasii Partners: Consumers using the UKasii app will earn "cash back" credit in the form of tokens called "Kasii" (Ka-shee).
Receiving Kasii Tokens from others directly: Users will be able to transfer Kasii to each other.
Other methods for earning Kasii will be introduced as the currency evolves. Rather than flood users with features immediately, UKasii will be an inclusive currency where customers and UKasii Partners will have opportunities to decide what is relevant, and new features will be added accordingly.
Spending Kasii Tokens
Kasii can be spent like cash at any partner establishment using the UKasii mobile app and will be as simple as scanning a QR code.
In addition, Kasii Tokens can be used to purchase UKasii Coin at a fixed rate from the UKasii organisation for as long as reserves are available. The reserve will be at least 180 million UKasii Coin from day one. After the reserve is depleted, UKasii Coin will only be available for purchase from cryptocurrency exchanges.
The UKasii Coin
As a cryptocurrency, the UKasii Coin will be tradeable on cryptocurrency exchanges for other cryptocurrency (Bitcoin, Ethereum, Litecoin etc.), therefore UKasii Coin can be exchanged for fiat currency and used to send funds to family or friends in other countries for a fraction of the cost of transferring cash via established methods
How to Become a UKasii Customer
UKasii is completely mobile. All consumers will need to do is download the UKasii app from the Google Play or Apple App Stores. The UKasii mobile app is being developed as a native app on both Android and iOS.
Benefits of Becoming a UKasii Customer
Increase in Disposable Income - Consumers will earn "cash" for spending cash, thus UKasii will facilitate wealth creation for the individual through credit growth.
Anonymity - Data will be given back to the customer, and to the customer only, where it will remain private, unless otherwise decided by the customer. Customers will decide if they wish to reveal more about themselves to brands, in return for additional benefits
Location Based Currency - No matter where a UKasii customer is in the world, they will see their UKasii and Kasii in local currency on their UKasii app. If a member has earned N36,000 of Kasii in Lagos, this will appear as R1,329** if that member travels to Cape Town and $100** if they travel to the United States.
Share Kasii – Customers will be able to send or "lend" Kasii to friends and family, anywhere in the world UKasii is accepted.
UKasii Nearby - The UKasii app will also indicate establishments where Kasii is accepted and can be earned as a currency. Consumers will be able to make all of their purchase transactions via their mobile phone, no matter where they may be in the world, using the Kasii Token as their currency where UKasii is accepted.
Details

Pre-sales: Mar 01, 2019 - Mar 08, 2019
Public sales: Mar 11, 2019 - Apr 05, 2019
Pre-sale token supply: 50,000,000 UKS
Token supply: 225,000,000 UKS
Soft cap: 1,700,000 USD
Hard cap: 7,000,000 USD


Legal

Country limitations: Afghanistan, Democratic Republic of Congo, Cuba, Eritrea, Iran, Iraq,
Republic of Korea, Lebanon, Libya, Myanmar, Pakistan, Palestinia,
Russian Federation, Somalia, Sudan, Syrian Arab Republic,
United States, Yemen, Zimbabwe
Registration country: United Kingdom
Registration year: 2018


Token info

Ticker: UKS
Type: Utility-token
Token price in USD: 1 UKS = 0.04 USD
Accepted currencies: EURUSDBTCBCHETHLTCXLM
Bonus program:
Pre ICO $0.01 - 1-8 March 2019
ICO 1st Round $0.03 - 11-22 March 2019
ICO 2nd Round $0.04 - 25-5 April 2019
Token distribution:
55% - ICO
36% - Reserve
5% - UKasii founder shareholders
4% - Launch contributor
Funds allocation:
50% - Liability of Coin into Token
23% - Marketing / Branding
13% - Staff / Prod. Development
5% - Premises / Operating Expenses / Hardware / Software
5% - CSR Initiatives
4% - Legal / Finance

Social media
How To get a verified Project status
To pass the verification you need to place a our logo on the main page of your website and make an announcement of the listing in your social network accounts. Send us the email in reply with confirmation of the link placement.
Top-Rated ICO's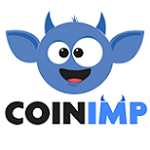 ICO
IMP is short for "Impression", a marketing term that indicates the number of times a particular piece of content is displayed without having the user perform an ...
| | |
| --- | --- |
| Start ICO | Dec 28, 2018 |
| End ICO | Dec 31, 2020 |
| Received | Pending |
| Goal | Not Set |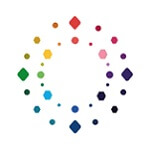 ICO
Offering people gifts is one of the most wonderful traditions, as it shows generosity and caring. aGifttoken is an exceptional system that is created to rebrand ...
| | |
| --- | --- |
| Start ICO | Jun 28, 2019 |
| End ICO | Jan 01, 2020 |
| Received | Pending |
| Goal | Not Set |