Uncommonn (UCR)

Uncommonn is an ethical platform connecting vendors and customers focused on luxury streetwear.

IMPORTANT: By investing in this business you agree to our Disclaimer. All information including our rating, is provided merely for informational purposes. CryptoTotem does not provide investment advice.

| | |
| --- | --- |
| Overview | Whitepaper Onepager |
Technical details
We will be integrating traditional 'retail marketplace' tech with advanced blockchain technology in order to ensure protection against counterfeit items, to issue our reward scheme through the UTC tokens, and to ensure ease of use on the platform. This includes allowing for the platform to have seperate shop windows for every new seller, which essentially will act as that persons own 'shop'. This is similar technology that we have used in online marketplaces before, now we will be applying it to blockchain in order to implement the new reward model and increase safety and reliability over secondhand products.
What is Uncommonn
Uncommonn is a platform that connects vendors and customers for fashion sales with an emphasis on ethics and sustainability. Customers are encouraged to become vendors themselves - to sell and resell goods rather than discard them.
Uncommonn will issue 'utility' crypto-Tokens for use on the platform. The Tokens will take the form of reward points and will be redeemable on the platform in exchange for goods, much like department store loyalty programs. Uncommonn users are rewarded with Tokens in the same way as any loyalty program. For every €1 spent on the platform the buyer will earn (at least) 1 Token.
The main difference between regular loyalty programs and the Uncommonn Token is that our Tokens are transferable via independent crypto-exchanges. That is, the Uncommonn Token may be exchanged for fiat currencies or other cryptocurrencies such as Bitcoin.
Uncommonn is creating a utility token for its upgraded platform to underpin its new Loyalty and Provenance programs. The Loyalty program operates similarly to industry standards; all vendors will give buyers 1 token for every €1.00 spent and tokens will be redeemable for goods on the platform. All vendors, whether professional fashion brands or individuals, will be required to participate in the program, which will be administered on their behalf by Uncommonn.
The provenance program rewards platform users for engaging in sustainable practices, specifically for reselling products instead of disposing of them. Every time a registered product is resold, each previous owner receives a reward paid out in tokens. Platform users are also rewarded with tokens for uploading data about products, which enhances their value for resale. To be eligible for the provenance program, goods need to be uniquely registered as such. Registration is not mandatory; goods may be bought and sold as normal without being part of the Provenance program.
Details

Pre-sales: Aug 01, 2020 - Sep 10, 2020
IEO (Vindax Launchpad): Sep 10, 2020 - Sep 19, 2020
Token supply: 1,000,000,000 UCR
Total tokens for sale: 100,000,000 UCR
Soft cap: 100,000 USD
Hard cap: 700,000 USD


Legal

Blockchain Platform: Ethereum
Registration country: Netherlands
Registration year: 2017
Office address: Jan Steenlaan 5 C ‌3723 BS Bilthoven ‌Netherlands

Token info

Ticker: UCR
Type: Utility-token
Token standard: ERC20
Token price in USD: 1 UCR = 0.117 USD
Accepted currencies: Fiat, Сrypto
Funds allocation:
€16000 - CONSULTING FEES
€200000 - TECHNOLOGY / APP BUILD / WEBSITE
€10000 - LEGAL & RESEARCH
€20000 - SALARIES
€20000 - SALES & MARKETING
€26600 - OTHER EXPENSES


Offices on the map
Uncommonn Roadmap
1
September 2020
Token Launched on VinDAX
IEO Ends
2
March 2021
Deploy Uncommonn 2.0 to Ethereum testnet
3
May 2021
Full Platform Launch (in Netherlands)
4
August 2021
Launch in two countries
5
September 2021
Series A Funding Round
Project team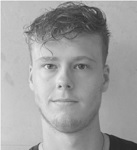 YANN SPOTTISWOOD
CEO
Advisors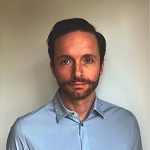 MICHAEL MARTH
BOARD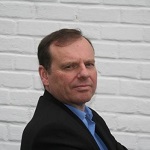 DAVID SPOTTISWOOD
BOARD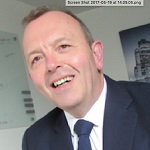 MARTYN NOBLE
BOARD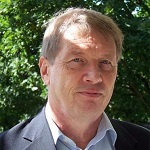 JAN KOOYMAN
BOARD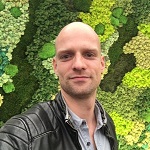 GEERT RUIJGROK
BOARD

MARTIN CARFRAE
BOARD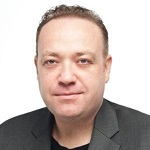 GLEN CAMERON
EXECUTIVE BOARD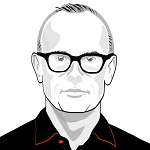 TOM ESLINGER
EXECUTIVE BOARD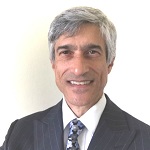 DR STEF SAVANAH
BLOCKCHAIN ADVISORS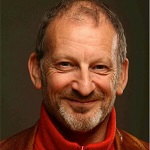 DAVID LOFTS
BLOCKCHAIN ADVISORS
Social media