UnitedCrowd (UCT)

UnitedCrowd provides you with a digital financing tool tailored to your needs. Our online platform enables you to acquire investors worldwide, attract customers and expand your community. We lead your company into the digital future – legally secure, individual and affecting the public.

IMPORTANT: By investing in this business you agree to our Disclaimer. All information including our rating, is provided merely for informational purposes. CryptoTotem does not provide investment advice.

| | |
| --- | --- |
| Overview | Whitepaper |
Charts
24h
7d
14d
30d
60d
90d
180d
365d
Max
What is UnitedCrowd
For the implementation of our solution a technical solution was developed, which is based on four dynamically connected pillars: Tokenization Platform, Tokenization Framework, Multi Wallet and the Community Token. To solve the difficulties of many companies in implementing a compliant and successful Tokenization, these technical components are supplemented by adaptive services. An integral part of our solution is the UnitedCrowd Community, a network of investors to which we offer active participation and access to exclusive investment opportunities.
Details

Public sales: Jul 01, 2021 - Jul 30, 2021
IEO (Latoken Launchpad): Feb 11, 2021 - Apr 10, 2021
Token supply: 800,000,000 UCT
Soft cap: 200,000,000 UCT
Hard cap: 515,000,000 UCT


Legal

Registration year: 2015
Office address: Venloerstr. 5 – 7 50672 Cologne / Germany
Central Tower / 28 Queens Road 999077 Hongkong
Narva mnt 5 10117 Tallinn / Estonia

Token info

Ticker: UCT
Token standard: ERC-20
Token price in EUR: 1 EUR = 50 UCT
Token distribution:
Main Sale - 28%
Pre Sale - 4%
Private Sale - 32%
Referral - 8%
Bounty - 2%
Community - 5%
Team & Advisors - 14%
Company reserve - 7%
Funds allocation:
Marketing- 31%
Development - 27%
Legal - 6%
Company Reserve - 11%
Repurchase - 25%


Offices on the map
UnitedCrowd Roadmap
1
2016 May 28
Idea
Unsatisfied with how difficult it is to raise capital for companies, Michael Goeymen and André Wendt jointly develop the idea of solving this problem.
2
2016 Oct 23
Beta Platform
Release of the first beta version of the UnitedCrowd platform.
3
2017 Mar 10
Tokensale Plattform V1.0
Our development department has done a great job and has further improved the platform.
4
2017 Mar 17
Founding Hongkong Limited
For the founding of the first company, we deliberately chose Hong Kong, one of the most crypto-friendly and best regulated locations in the world.
5
2017 Mar 30
First Smart Contract
We developed the first ongoing ERC-20 Smart Contract at the Ethereum Blockchain.
6
2017 Apr 16
Referral System
With our referral program, we reward all active users.
7
2017 Aug 08
Help Center
In our Help Center, interested parties now have 24/7 answers to many questions.
8
2017 Oct 04
First DAPP
The first decentralized app: a great message from our development department and another step forward.
9
2017 Nov 28
Whitepaper V1.0
With our whitepaper we communicate our business model now publicly.
10
2018 Feb 16
Tokensale Plattform V2.0
After the Core Update, more features and an improved user experience are now available.
11
2018 Apr 29
Smart Contract Audit
Our Smart Contract was put through its paces by the Blockchain Solutions GmbH and found to be good.
12
2018 Jul 01
Ethereum Wallet
Our user now have an Ethereum Wallet in the platform
13
2018 Jul 18
Telegram Bot
We welcome our new team member: Our Telegram Bot is now available for questions.
14
2018 Jul 22
Start Private Sale
The first financing round with family and friends was started.
15
2018 Aug 24
KYC/AML System
The first version of our compliance module has been published.
16
2018 Sep 16
Founding German GmbH
UnitedCrowd GmbH is a consulting and service company for German-speaking countries. Here we are available to our clients from Germany, Austria and Switzerland.
17
2018 Nov 18
Web Apps
Our apps for Android and Apple are another important step in our quest for the perfect user experience.
18
2018 Nov 27
Bounty System
With the completion of the first version of our bounty system, clients will now have the effective opportunity to implement activity programs.
19
2019 Jan 29
Softcap Reached
An important step for us and a reason to celebrate: We have sold 200 million UCT and reached the softcap! We thank our investors!
20
2019 Feb 14
Client Backend
Access to numerous functions and a smooth management of the tokenale: This now offers the client backend.
21
2019 Apr 10
Wallet Naming System
The assignment of individual names at Ethereum Wallet addresses is now possible.
22
2019 May 31
Tokenization Framework
A milestone! Individual, regulation-compliant financing solutions can now be efficiently modeled in smart contracts using the tokenization framework we have developed.
23
2019 Jun 03
EU Brand UnitedCrowd
UnitedCrowd has been registered as a European brand in word and picture.
24
2019 Jun 11
Token Tracker
The Token Tracker has implemented a feature that allows users to automatically track the price development of favorite tokens.
25
2019 Jun 25
First Client: Mycro IEO
UnitedCrowd has helped their first client Mycro to implement its IEO with great success.
26
2019 Jul 01
Tokensale Launchpad
In a few steps to the tokensale! With our tokensale launchpad, we now offer a quick solution to designing a financing campaign.
27
2019 Jul 15
ESOP
A positive working atmosphere is important to us. With our employee participation program, we reward our team for the great work it does.
28
2019 Jul 30
Exchange
The exchange of tokens via atomic swaps is now possible.
29
2019 Aug 01
Businessplan
The completion of our business plan is an important step for us. In black and white we are impressed with what we have created.
30
2019 Aug 02
Founding Member ITSA
UnitedCrowd is a founding member of the International Token Standardization Association (ITSA).
31
2019 Aug 04
Member Of BVMW
As a member of the Bundesverband mittelständische Wirtschaft e.V. (BVMW) we strengthen our position as a tokenization partner for German companies.
32
2019 Aug 06
E-Signature
The development of the E-Signature function was successfully completed. Now contracts can also be signed digitally.
33
2019 Aug 08
BaFin Legal Review
The concept submitted by us was classified by BaFin as a utility token.
34
2019 Sep 16
Founding Estonia OÜ
The newly formed company will hold the necessary licenses to exchange virtual currencies against Fiat currencies, which will be implemented in the wallet function of the UnitedCrowd platform.
35
2019 Oct 01
Blockchain Based VSOP
Our employee participation program, allows you to reward your team for the great work it does.
36
2019 Nov 04
Member Of Blockchain Bundesverband E.V.
Now officially member of this association for the promotion of blockchain technology in Germany.
37
2020 Jan 10
Platform Wallet MVP
A first version of the wallet for all of our platform users.
38
2020 Feb 14
WIB Contract For Tokenized Securities
From now on, our services also include tokenized bearer bonds via a securities information sheet.
39
2020 Mar 20
Smart Contracts IPFS Hashing
We can now link real "real world" contracts with smart contracts.
40
2020 Apr 09
Investor Pitch & Businessplan
The completion of your documents is an important step for us in attracting further investors.
41
2020 May 01
Covid-19 Disruption
Not easy, but we keep going!
42
2020 Jul 10
Business Architecture / Technology Pivot
Stimulated by Corona, we are focusing on realigning the business model and streamlining the technology overhead.
43
2020 Oct 05
New Platform MVP
We have further developed ourselves and our product. The new platform reflects that.
44
2020 Nov 15
New Angel Investor (100k → 5% Shares)
We are proud to have won Liebesträger as Angel Investor!
45
2020 Nov 25
Platform Payment Module
Payments on our platform are now possible.
46
2020 Dec 08
Platform Multi Referral Module
Our referral is now possible over several levels.
47
2021 Jan 05
Financial Services & Investment Brokerage License
With this license we officially become a financial service provider.
48
2021 Jan 07
Effecta GmbH Partnership
The partnership with Effecta opens up new avenues.
49
2021 Mar 31
Platform KYC Videoident
The new function will make KYC safer and more comfortable.
KWG Custody License
By receiving the custody licenses, we can expand our range of services.
Platform Coinpayments & Coinbase Module
With this module we make payment with crypto possible.
Founding UnitedCrowd Digital Assets GmbH
Planned establishment of a brokerage company.
Platform Onboarding Funnel
Our new funnel will guide users step by step through onboarding.
UCT Token Listing Hongkong Ltd
Completion of our token sale.
IDnow GmbH Partnership
Our KYC will get even better thanks to IDnow.
Platform Onboarding Funnel
Our new funnel will guide users step by step through onboarding.
50
2021 Jun 30
Platform Custody Wallet
We are expanding our wallet to store security tokens.
Relaunch Platform
We are continuously improving our platform.
First Tokenized Securities
This will be a big step for us! The planning is already in progress.
Relaunch Mobile Apps
We are planning to simplify and improve our apps.
Blockchain ID
Our users now get their own a blockchain identity.
Platform Client API
We will offer our products as a white label solution via API.
51
2021 Sep 30
Start Marketing / Sales
We start our campaigns!
ERC-1400
With the ERC-1400, we are expanding our portfolio with a new security token.
VC Early Stage Financing
We are aiming for seed funding to accelerate our growth.
52
2021 Dec 31
Platform Multi Project Dashboard
Users will be able to manage multiple projects in their dashboard.
Platform Crypto Tax Modul
With the introduction of the tax module, users can take into account tax requirements directly via the platform.
53
2022 Mar 31
Secondary Market Modul
Trading on our platform will be possible. We can hardly wait.
Partnership Börse Stuttgart
This partnership makes secondary market trading possible.
54
2021 Jun 30
Platform Company Register Modul
Companies can be asked about creditreform via the platform.
55
2021 Sep 30
Platform Legal Entity Inferface
Legal service managers can use this interface to make documents available.
Tokenized Investment Funds
With this introduction, funds can be tokenized.
56
2021 Dec 31
Start Sales Europe
EU-wide market launch.
Project team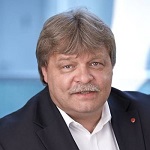 Ulrich Kemp
CEO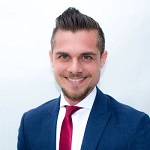 Michael Göymen
CFO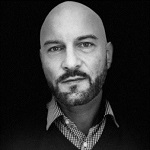 André Wendt
COO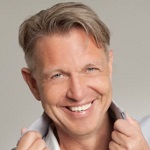 Rainer Symanski
CSO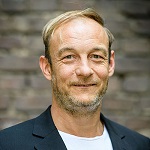 Christian Schwarz
CTO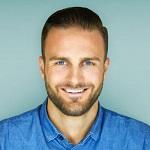 Till Zier
CMO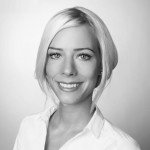 Anja Heinrichs
Business Development

Mihail Berlant
Business Analyst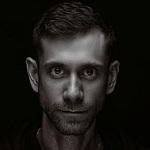 Christian Heuser
Art Director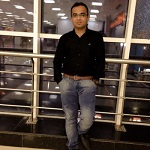 Dhaval Solanki
Senior Developer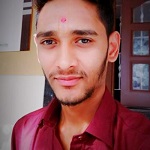 Sagar Radadiya
Mobile Developer
Adil Kadiyawala
Senior Developer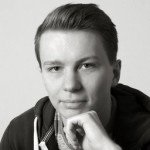 Sebastian Grebe
Webmaster

Anuman Nguyen
Smart Contract Developer
Social media