veriTAG ICO

Not Verified

Past ICO

Oct 31, 2018 – Jan 15, 2019

veriTAG is a blockchain-powered food ecosystem.

By investing in this ICO you agree to our Disclaimer
veriTAG ICO ratings

| | |
| --- | --- |
| ICOrating.com | |
| Hype score | Low |
| Risk score | NA |
| Investment rating | NA |

| | |
| --- | --- |
| ICObench.com | 4 / 5 |
| ICOmarks.com | 6.2 / 10 |
| TrackICO.io | NA |
| ICOholder.com | 0 / 5 |

Claim admin rights for this ICO
Overview
Features
veriTAG seeks to create a one-stop solution platform into China for food using its patented authentication system as the foundation, veriHUB, as a central database system with applications and a rules-based engine and veriSHOP to link customers to the products. Currently, veriTAG has more than 40 merchants, 100 unique products on board with strategic partners, which include ito yokado, Isetan, and G Super. There is a per-product sign-up fee for merchants to be on the platform and the other costs are variable and optional: the physical tags and tagging/labelling are charged per piece and each product sold has a small percentage commission to veriTAG (and in turn the eCommerce platforms). The actual costs of shipping, logistics, taxes and marketing are charged accordingly but again, the merchants will leverage of veriTAG's economies of scale, cost efficiencies and managed coordination with these third party providers. 
ICO Details

ICO token supply: 700,000,000
Soft cap: 5,000ETH
Hard cap: 5,192,000 USD(fiat)
Raised: 523,000 USD


Legal

Registration country: Singapore


Token info

Ticker: vtag
Type: Utility-token
Token price in USD: 1 vtag = 0.009524 USD
Accepted currencies: ETH BTC USD
Token distribution:
70% - Token Generation Event
10% - Foundation
10% - Team
10% - Reserve and Others
Funds allocation:
40% - Sales and Marketing
30% - Platform Development and Operation
25% - Research and Development
5% - Legal and Others

veriTAG ICO Roadmap
1
2013
veriTAG

- Developed veriTAG embedded Cloud tagging solution.
- Setup and develop veriTAG for semiconductor.
2
2015
veriHUB

- Setup and develop veriHUB building upon veriTAG success.
- Developed veriHUB, one stop food import hub solution for China.
- Focus on one stop solution for China

3
2017
veri$HOP

- Ink MOU with Y32 and Digitnexus to enhance services on veriHUB and to go on board blockchain.
- Develop and launch veri$HOP.
- Developed veri$HOP, a WeChat mini app that links customers with merchants for shopping and interactions.

4
2018 1H
- veriTAG goes on blockchain
- veriHUB 3.5 upgraded to PSG under IMDA
- Sign MOU with Rizon to extend on blockchain and logistic services in China ChongQing
- Sign agreement with 17 Flash store (an unmanned technology provider under tencent company) to be part of the offline channels on veriHUB 3.5
5
August 2018
veriTAG Blockchain for food tracking

- Setup veriTAG blockchain and API Gateway;
- Developed veriTAG blockchain smart contracts;
- Developed APIs for veriTAG blockchain smart contracts.
6
2018 Q3
- Ink agreement with SMF (Singapore manufacturing Association) to provide veriHUB services to its members (> 3000)
- In development with 3 seafood associations in Singapore to set up Poseidon, a veriHUB ecosystem for seafood
- In development with Halal Science Center to bring Halal on blockchain through veriTAG and Thailand Halal products through veriHUB to China (veriHUB Thailand)
- Formation of GFCA (Global Food chain Alliance), a food ecosystem on blockchain to share resources for growth and token interoperation. 6 founding members are veriTAG, NULS, Morpheus Lab, Reefic protocol and Sakae Fintech

7
December 2018
veriHUB Blockchain for food supply chain phase 1

- Setup veriHUB blockchain;
- Develop Token Exchange within veriHUB blockchain;
- Develop veriTAG wallet;
- Develop token smart contract;
- Enhancements for veriTAG blockchain.
8
2018 Q4
- Bring MUIS (Singapore Halal certification) onto veriTAG blockchain
- Setup 17 unmanned stores in Chengdu China and Singapore
- Establish Singapore booth into Ito Yokado, Isetan and G super in Chengdu
- Establish collaboration linkup with Chengdu Food and Beverage Associations
- Launch of vtag ICO
9
March 2019
veriHUB Blockchain for food supply chain phase 2

- Expand veriHUB blockchain network;
- Enhance Token Exchange within veriHUB blockchain;
- Enhance veriTAG wallet;
- Develop veriHUB blockchain smart contracts for food supply chain.
10
2019 Q1
- Schedule to release veriHUB on blockchain in Dec 2018 with e-wallet for token interoperation
- Embark veri$HOP onto Reefic protocol token program. veri$HOP credit points can be used to exchange rewards points for restaurant use in Singapore and Malaysia
- Setup veriHUB Thailand for export of Singapore products to Thailand and Thailand products to China
- Work with HSC in Thailand to bring Thai halal onto veriTAG blockchain

11
2019 Q2
- Bring veri$HOP onto blockchain
- Setup veri$HOP in Singapore and extend token to use in Singapore by consumers and merchants and through collaboration with Sakae

12
September 2019
veriHUB Blockchain for food supply chain phase 3

- Future enhancements;
- Bring veri$HOP onto blockchains.
13
2019 Q3
- Series A fund raising
- Setup veriHUB Vietnam for export of Singapore products to Vietnam and Vietnam products to China

14
2019 Q4
- Extend veriHUB operation from Chengdu to Chongqing, Guangzhou, Beijing and Shanghai.
Project team

Jason Lim
CEO

Patrick Chong
CIO

David Peter
CTO

Duong Van Sang
Blockchain Lead

Virginia Tan
Head of Marketing
Advisors

Evan Guo
Founding Advisor

Hu Ke
Founding Advisor

James Ong
Founding Advisor

Chuang Pei-Han
Founding Advisor

Branson Lee
Founding Advisor

Kazutaka Mori
Advisor

Bruce Lu
Technology Advisor

Jeffrey Tan
Advisor

Yumi Kitahama
Advisor
Social media
How-To get a verified ICO status
To pass the verification you need to place a our logo on the main page of your ICO's website and make an announcement of the listing in your social network accounts. Send us the email in reply with confirmation of the link placement.
Top-Rated ICO's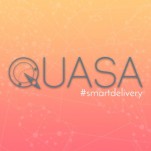 QUASA - The Decentralized Platform of Cargo Transportation. QUASA platform offers innovative solutions based on the introduction of blockchain technologies to ...
Start ICO
Feb 15, 2018
End ICO
Dec 31, 2019
Received
$ 94,134

603%

Goal
15,623


Bulk Trader is a Blockchain powered Online Marketplace Platform dedicated to B2B sales and services. Bulk Trader is a unique hyperlocal ecommerce platform with ...
| | |
| --- | --- |
| Start Pre-ICO | Apr 02, 2019 |
| End Pre-ICO | Jul 31, 2019 |
| Received | Pending |
| Goal | 35,000 |

Grotto Technology aims to simplify businesses' operations by developing business process automation through cloud-based software services.
| | |
| --- | --- |
| Start ICO | Feb 01, 2019 |
| End ICO | Jun 30, 2019 |
| Received | Pending |
| Goal | Not Set |