Vernon Token (VRT)

ICO

Ongoing

Jan 15, 2020 – Apr 30, 2020

We use token investments to develop real estate residential projects in mid Europe and invest into portfolio of biggest US companies from Dow Jones Industrial Average (DJIA). Combination results into risk perfectly balanced investment with possibility to bring profit around 12% p.a.

IMPORTANT: By investing in this business you agree to our Disclaimer. All information including our rating, is provided merely for informational purposes. CryptoTotem does not provide investment advice.

| | |
| --- | --- |
| Overview | Whitepaper |

What is Vernon Token

Our project combines two strong business areas that are growing these years and we are using them to deliver added value for our participants. ICO market is for us new opportunity how to catch new interested people and investors that use the opportunity to participate on this growth with us. First is real estate development in Czech republic, Poland, Spain and other European countries that are currently in growing market position. Second is cash flow based investment into shares of US blue chips chosen by precise data analysis brining potential to generate positive return app 12 % annually. Usage of both investment areas brings potential to shift cash flow between them as current situation needs and diversify the risk as well as server token needs.

By using blockchain technology we are creating a platform that will enable everyone to benefit from these opportunities at those attractive markets. It will act as a transactional hub between us and the VRT (Vernon Tokens) token holders and enables them to receive profits generated by our project on a quarterly base. Holders of tokens will benefit as well from increasing value of VRT token as our company will grow in assets and projects.

OUR MISSION

Our mission is to create a decentralized and fully autonomous token on blockchain with stable growing value for the holders.

ADVANTAGE OF OUR APPROACH

Majority of cryptocurrencies are prone to high volatility. By combining VRT token with real estate & DJIA investment we aim to offer a level of diversification and stability for the business. We use real estate asset to create a utilized product that has growing value itself with sell bonus once development finished. DJIA is working as cash flow bridge as its very liquid and we can move cash from DJIA to real estate and back as project or economy behaves. At the same moment, DJIA is holder of higher profitability as our experience and history shows.

VRT token is used by participants to purchase land and start development and activate part of DJIA portfolio to increase sset value and cash flow. VRT network is a conceptual new solution that will benefit ordinary people all around the world, nvestment funds and companies.

REAL ESTATE DEVELOPMENT

As a residential development company, we have a mission to create homes that can offer safe, spacious, and sustainable pace. Our development strategy is to re-development neighborhoods that are in strategic locations accessible to major arteries of a city or area. These areas primarily are houses and areas that were booming but have since not been cared for.

As a design firm, we are not a typical residential developer. We not only lead with a business strategy on each development roject but also let our critical design eye to imagine and re-define how a development is shaped. With the ability to use the latest architectural software in house, we can make development and design decisions at a much quicker pace.

OVERVIEW OF PLATFORM

The aim is to develop the VRT platform to a beta stage with basic functionalities.

The platform will also display listed reports for projects. These reports will be based on all standard analyses (quantitative/static, and qualitative/dynamic with cash-flow projections) developed in partnerships with our real estate advisors and administrators. As such, the algorithm takes the following parameters into consideration:

Real estate

Class of real estate (residential, commercial).
Phase of development of real estate.
Location of the property.
Market attractiveness of the real estate.
Required yearly yield.

DJIA portfolio

Current composition of selected shares
Actual performance
Historical statistics

Details

Pre-sales: Jan 01, 2020 - Jan 31, 2020
Public sales: Jan 15, 2020 - Apr 30, 2020
Pre-sale token supply: 75,000,000 VRT
Token supply: 250,000,000 VRT
Total tokens for sale: 175,000,000 VRT
Soft cap: 1,500,000 USD
Hard cap: 85,000,000 USD
Raised: 500,000 USD


Legal

Blockchain Platform: Ethereum
Country limitations: USA
Registration country: United Kingdom
Registration year: 2019


Token info

Ticker: VRT
Type: Utility-token
Token standard: ERC-20
Token price in USD: 1 VRT = 0.4 USD
Token price in BTC: 1 VRT = 0.00005478 BTC
Token price in ETH: 1 VRT = 0.00320000 ETH
Accepted currencies: BTC, ETH
Bonus program:
20% with larger investments or for advisors
Token distribution:
35% DJIA
65% Real Estate
Funds allocation:
5% Advisors
38% Management
19% Marketing
9% Legal
19% Promotions
10% Reserve


Vernon Token Roadmap

1

November 2019

Private sale period
Real estate projects mapping
DJIA investment starts

2

December 2019

Pre-ICO
First real estate projects acquisition starts
DJIA investment continues
Website platform developed

3

January 2020

ICO
First real estate acquired
DJIA flows continuess

4

March 2020

Listing on exchanges
Real estate projects runs
DJIA investment monitoring

Project team

David Stybr

Founder & CEO

Simon Sandoval

Business development

Jose Luis Huayhua

Business development

Michal Iron

Main real estate person

Christine Coarse

Marketing specialist

Jakub Bow

Investment analytic and main person responsible for DJIA investments

Social media

Claim admin rights for this project

Vernon Token NEWS

Tweets by BitTorrent
How To get a verified Project status
To pass the verification you need to place a our logo on the main page of your website and make an announcement of the listing in your social network accounts. Send us the email in reply with confirmation of the link placement.
Top-Rated Crypto Projects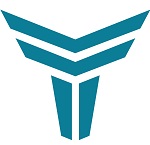 ICO
Tycoon serves as a secured interface between professional traders and end users. All activities of the traders are monitored via a secured API connection in rea ...
| | |
| --- | --- |
| Start ICO | Mar 28, 2020 |
| End ICO | Apr 26, 2020 |
| Received | Pending |
| Goal | Not Set |


STO
Quotas Excenbit is the token representing excenbit's shares. The profits are distributed to holders of that token.
| | |
| --- | --- |
| Start ICO | Jan 01, 2020 |
| End ICO | Dec 31, 2020 |
| Received | Pending |
| Goal | $ 270,000 |