VRExplosion (VRE) ICO

Past ICO

Nov 15, 2018 – Jan 15, 2019

World's First Decentralized Platform Joining Virtual Reality and Neurocomputer Interface with Blockchain Technology

By investing in this ICO you agree to our Disclaimer
VRExplosion (VRE) ICO ratings

| | |
| --- | --- |
| ICOrating.com | |
| Hype score | NA |
| Risk score | NA |
| Investment rating | NA |

| | |
| --- | --- |
| ICObench.com | 1.8 / 5 |
| ICOmarks.com | 5.6 / 10 |
| TrackICO.io | NA |
| ICOholder.com | NA |

Claim admin rights for this ICO
Overview
| | |
| --- | --- |
| Project industry | Gaming & VR |
| Product type | Platform |
| Founded | Singapore |
White Paper
Features
INTRODUCTION
Itis generally accepted thatthe world is on the threshold ofthe fourth industrial revolution that will be based on bio-cybernetic systems. Creating direct and non-invasive interaction of the brain with external devices will be one ofthe key steps in the development oftechnology. With the advent of new technologies, a new class of business models is created and, as a consequence, does a new market of products and services, which potential is already estimated at billions ofdollars.
The Brain-computer interface (VRE) technology allows controlling the usual everyday devices with the help of mental commands. The technology seems new, but the level of current developments and the needs of various markets ensures that neural interfaces will become a part of everyday life in the next few years.
In the future there will be no keyboards,joysticks, ortouchpads, a person will directly control the devices exclusively by mental commands. This is the essence of technology development - simplification of interaction, simplification of use. The pinnacle of this process, the last stage in the evolution of human interaction with surrounding devices are neuro-technologies. Advantage of the technology - in the applicability to any sphere of human life and in the possibility of implementation into any business processes.
Today, neuro-technologies enable businesses to create new industries in existing markets, such as neuro-VR, neuro-games, neuro-prosthetics, smart home and many others.
VR Explosion Research Laboratory is a pioneer in the development of non-invasive neurotechnologies and neural interfaces. Ten years of experimental and theoretical work have resulted in a number of publications, numerous software patents and, mostimportantly, working prototypes of neuro-controlled devices.
The technology is safe for users. It eliminates the exposure of the users to an active electromagnetic effect, as well as any interference in mental processes, the psyche, the decision-making logic. Consequently, neural interfaces developed at VR Explosion can be used to create mind-controlled products and services for people of all ages without need for additional diagnostics.
VR Explosion team, along with active work on their own projects aims to help modern companies make neural interfaces a part of people's daily lives, simplifying their implementation and use in virtually all areas of life.
VR Explosion is a platform for service companies and developers that will enable them to create products and services using neural interfaces for business, education, medicine, sports or art. Using VR Explosion technological and scientific developments, developers will be able to create health monitoring systems, systems to control smart device or smart homes, to develop mind-controlled games and entertainment projects, as well as gadgets.
The participants will be able to remotely purchase the necessary neuro equipment, receive control software, to get access to algorithms for reading brain signals and an ever-expanding database of decoded patterns. VR Explosion team provides expert and technological support, which will allow the users to exploit a range of new opportunities for their day-to-day product and service development.
To ensure maximum efficiency of the VR Explosion platform, the project will be implemented using blockchain technology.
Application of blockchain is required for:
verification of users of neural interfaces, which will effectively systematize the data of their brain activity on conditions of anonymity.
payment of tokens to users of the neural interfaces for providing data on their brain activity.
fixing the copyright of platform users on the created soft and hardware.
secure storage of information about developers registered on the platform, fixing the facts of purchasing of the SDK, licensing of the SDK.
creating an open corporate structure, since all services and products of VR Explosion are paid forin tokens, investors willreceive reliable information aboutthe company's financial flows.
Eventually the VR Explosion platform will integrate service companies, development teams and end-users into a global ecosystem, providing them with a ready basis for development and competition in the neuro-products market.
To accelerate the development of the platform, VR Explosion team made decision to launch the ICO campaign.
NEUROTECHNOLOGIES AND NEURAL INTERFACES IN THE MODERN WORLD
Neurotechnologies allow identifying brain signals for further processing and provide opportunities forimproving and correcting brain functions. The first developments in the field of neural technologies were made long ago. In the last 20 years this field has rapidly developed and now the technology is considered to be a reliable application rather than a scientific experiment. The turning point was the emergence of neuroimaging that allowed scientists to observe the brain activity directly during the experiments, to recognize and decode its signals.
One of the central areas of modern research and development is the creation of so-called Brain-Computer-Interface (VRE) that enabled a person to control external devices using randomly generated brain activity patterns. This allows you to control devices both consciously, forming certain mental commands, and unconsciously, when devices and gadgets adapt their work with reference to user's emotions, condition and mood of the user.
The number of studies grows exponentially demonstrating that neural interfaces can help both healthy people and those with severe motor disabilities to control and communicate with the outside world. However, despite the considerable success in creating such systems, they still need to be transferred out of the laboratories and into the market.
Even now, behavioral therapists have developed neurotechnology-based tools to restore cognitive functions after traumatic brain injury, when working with children suffering from attention deficit/hyperactivity disorder and autism.In addition, non-invasive approaches are developed for training users of brain-computer systems. The method of neurocommunication has been supported by the idea that a person is able to control not only their mental state but also wireless objects through changing their own brain's activity. The safety of these technologies for human health and for the brain in particular leads to expanding the range of their possible applications to education, entertainment and other fields, as a result, commercializing this area of innovation.
Methods of using brain signals, in most cases, are operant conditioning, with a person controlling the mental state and the activity of the brain. Neuroassistive systems (that allow maintaining or increasing a person's capabilities and autonomy) become an effective non-drug treatment, diagnosis and correction.
ICO Details

Total tokens for sale: 100 000 000 VRE
Soft cap: 6,000 ETH
Hard cap: 60,000 ETH


Legal

ICO Platform: Ethereum
Registration country: Singapore
Registration year: 2017


Token info

Ticker: VRE
Type: Utility-token
Token price in ETH: 1 VRE = 0.001 ETH
Accepted currencies: USDT, BTC, LTC, ETH
Bonus program:
25% max Bonus

VRExplosion (VRE) ICO Roadmap
1
2008-2017
VR Explosion research laboratory has been conducting research in the field of neural interfaces
2
2010
The first prototype of the neural interface was created.
3
2016
Method for the mental control of a smartphone and tablet was developed and successfully tested.
4
2017
Development of hardware and software systems to use a neural interface in a virtual reality environment and to control a wheelchair.
5
2018
Launch of the first version of the neural interface for home use in the market. VR Smart headphones with built-in neural interface. Opening access to the beta version of the platform and its scaling (initial blockchain integration)
6
MAR 2019
Creating a solution suite for b2b integration: performance monitoring, solutions for dangerous professions;
7
MAY 2019
Developing the VRE Fitness neural interface. Developing a neural interface to monitor sleep. Neural control in VR. Monitoring in VR, games with a non-linear storyline
8
August 2019
Concluding partnerships with major game developers. Obtaining a medical license to use the interface for treatment and rehabilitation purpose
Project team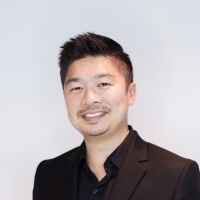 Jeremy Khoo
OFFICER & FOUNDER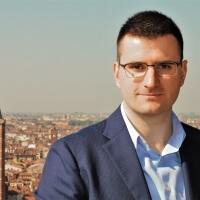 Michele Zilocchi
ENGINEER, BUSINESS DEVELOPER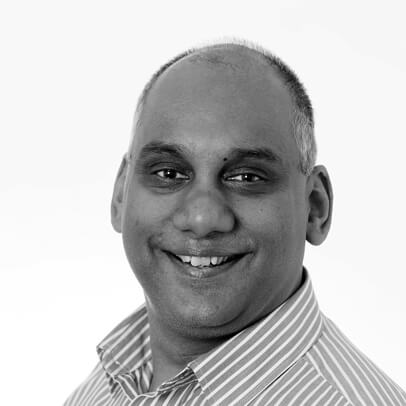 Marc Rayan
SCIENTIFIC CONSULTANT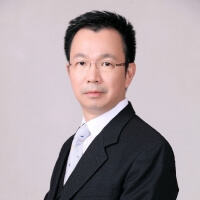 Simon Choi
FINTECH & ICO LAWYER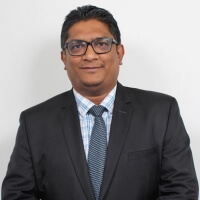 Paresh Masani
BLOCKCHAIN DEVELOPMENT LEAD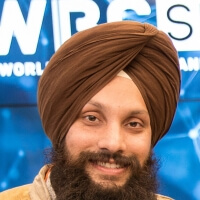 Opinder Preet Singh
SMART CONTRACT DEVELOPMENT & AUDITING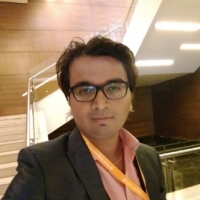 Yogesh Trivedi
BLOCKCHAIN EXPERT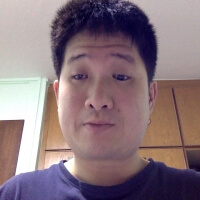 Yao Min Ng
FINTECH DEVELOPER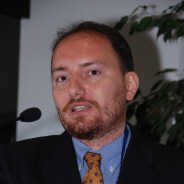 Prof. Giuseppe Riva
SPECIALIST NEURO-PSYCHOLOGY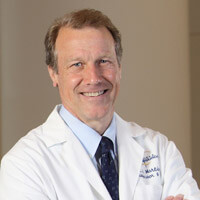 Neil Martin
PROFESSOR NEUROSCIENCE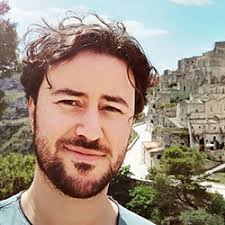 Valentino Megale
NEUROPHARMACOLOGIST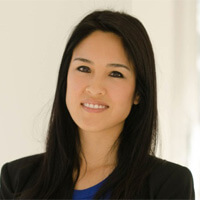 Nanthia Suthana
ASSISTANT PROFESSOR
Advisors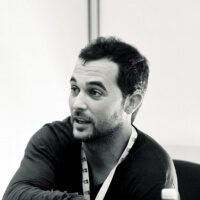 Juan Otero
BLOCKCHAIN & ICO ADVISOR
Social media
How-To get a verified ICO status
To pass the verification you need to place a our logo on the main page of your ICO's website and make an announcement of the listing in your social network accounts. Send us the email in reply with confirmation of the link placement.
Top-Rated ICO's