White Stripe Lottery (WSLT)

ICO

WhiteStripe is cryptolottery, where the prize fund is formed with the help of mining. This is a great way to test your luck, both for experienced miners and for regular PC users. This is the only lottery in which, despite the impressive prizes, you do not have to buy a ticket, perform tasks or pass verification. A lottery where the identification and awarding of the winner is fully automated and excludes any human intervention. We change the concept of online gambling through honesty, transparency and independence.

IMPORTANT: By investing in this business you agree to our Disclaimer. All information including our rating, is provided merely for informational purposes. CryptoTotem does not provide investment advice.

Overview

| | |
| --- | --- |
| Product type | Platform |
| Founded | Russian Federation |

Whitepaper
What is White Stripe Lottery
Thinking about the start of the project, we carefully studied the market. Frankly speaking, we managed to find a couple of vaguely similar startups, however, judging by their condition, they have not left the stage of primary development. We will not talk about the annual growth of the gambling market and development of the industry as a whole once again. More importantly, we are confident that in the foreseeable future, all online casinos and lotteries will use blockchain and smart contracts as a guarantor of honesty, transparency and independence.
WhiteStripeLottery Advantages
Easy to connect:
Just fill out a simple registration form on our site and enter the data in your personal account.
Real chances:
Unlike online casinos and lotteries, our users will be able to track the process of formation and drawing of the Bank in real time, using the open blockchain. Smart contract, in turn, will not allow anyone to influence the choice of the winner.
Daily payments:
Our winners, as well as the owners of the WhiteStripe Lottery Token (WSLT), receive payments at the end of each day. The former - from the raffled Bank, the latter - as an incentive for WSLT possession.
No need to leave home:
To get a ticket, just press one button in your personal account, and our service will automatically select the optimal mining algorithm in accordance with your equipment.
Exchange:
In the event that you want to participate, but do not have any computing power, you will have the opportunity to purchase tickets from other users on our internal exchange.
Stability:
Due to crypto market high volatility, it was decided not to create another coin, but to develop one on the basis of the production of the most famous and respected cryptocurrencies.
Easy to pick up the prize:
Players receive prizes in one of the most liquid and widespread cryptocurrencies - ETH. Constant support and development of the
marketing program:
At the heart of our project development is non-stop conduct of advertising campaigns, bounty programs and signing of mutually beneficial partnerships, in order to attract new users and promote the product.
No taxes:
Despite the fact that, part of the primary Bank is paid to investors, the absence of taxation compensates for this.
Openness to suggestions:
We are ready to work together with the community. Every idea suggested will be considered and, possibly, integrated into the platform.
Unlike other gambling projects, we will not form a Bank and jackpot from the funds collected during the ICO. We do not care what country you are from, we will not ask for a deposit or personal data. Instead, we offer an autonomous and self-sufficient system of draws. A system in which anyone has the opportunity to try their luck and win an impressive prize without spending a penny on a ticket. WSLT holders, in turn, receive rewards for owning tokens. To do this, by the way, they also do not have to do anything.
Details

Public sales: May 05, 2020 - Jul 05, 2020
Pre-sale token supply: 525,000 WSLT
Token supply: 4,700,000 WSLT
Total tokens for sale: 3,525,000 WSLT
Hard cap: 3,000,000 USD


Legal

Blockchain Platform: Ethereum


Token info

Ticker: WSLT
Type: Utility-token
Token standard: ERC20
Token price in USD: 1 WSLT = 1 USD
Accepted currencies: ETH
Bonus program:
Pre-sale (April 5) - 40% discount
Crowd-sale. Round 1 (May 5) - 25% discount
Crowd-sale. Round 2 (June 5)
Token distribution:
75% - sales phases
15% - team
3% - advisors
7% - bounty campaign

White Stripe Lottery Roadmap
1
Q1 - Q2 2019
Idea creation, market research.
2
Q3 - Q4 2019
Team creation
3
03.2020
Presentation of the project on thematic sites and forums
4
03.2020
Bounty program start
7
05.2020
Crowd-sale round 1
9
06.2020
Crowd-sale round 2
10
07.2020
Launch of the lottery
11
Q3 2020
Listing on exchanges
12
2020-2021
Integration of new types of lottery and mining algorithms
13
2020 - …
White Stripe brand promotion
14
Q4 2020 - …
Development of new gaming products
Project team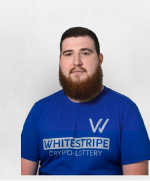 Dmitry Koksharov
CEO
Stanislav Chuprikov
Project manager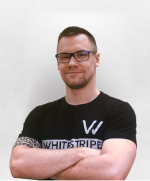 Evgeny Batyukov
Web engineer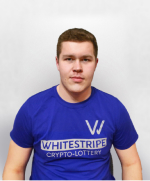 Dmitry Orlov
Front-end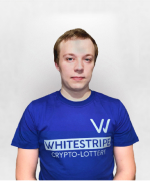 Pavel Onohov
Back-end
Advisors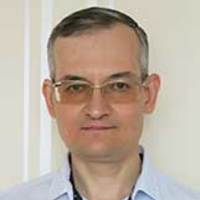 Rustam Akhmetov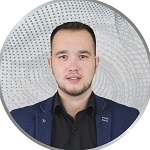 Eduard Nurullin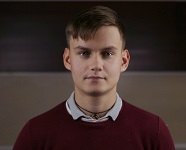 Ivan Babaylov
Social media