World Travel Blockchain (WTB) ICO

ICO

Pre-Sale

Oct 10, 2019 – Dec 12, 2019

WTB App (World Travel Blockchain Application) is an e-wallet application on smartphones, WTB App is available on both
IOS and Android operating systems, aiming to meet the demand for use with more than 10 million users.

With mobile payment platform, World Travel Blockchain promotes modern economy, providing customers with
one-touch payment experience, fast and convenient, can be done anytime, anywhere with hundreds of utilities
including booking, homestay, resort, luxury resort, transfer money, pay bills, air tickets, train tickets, movie tickets and
mobile transactions.

IMPORTANT: By investing in this business you agree to our Disclaimer. All information including our rating, is provided merely for informational purposes. CryptoTotem does not provide investment advice.
World Travel Blockchain (WTB) ICO ratings

| | |
| --- | --- |
| ICObench.com | NA |
| ICOmarks.com | 6.3 / 10 |
| TrackICO.io | NA |
| ICOholder.com | NA |

Claim admin rights for this project
Overview
Whitepaper
What is World Travel Blockchain
With the belief that financial services and payment contribute to change life and bring the best utilities to users in tourism, WTB has successfully built an payment infrastructure system extremely unique and innovative, serve all customers.
World Travel Blockchain is a provider of mobile e-wallet application service, cash transfer service at transaction points (OTC) and payment platform. Through strategic cooperation with banks and financial institutions around the world, WTB acts as a bridge to bring financial services and utility payments to users.
In particular, WTB owns a network of transaction offices spread all over the world, allowing millions of customers around the world and even where banking and smartphone services are still unpopular, users have not been access to financial services.
BOOKING
For those who love traveling, World Travel Blockchain is an indispensable application. WTB provides booking service, helping users book air ticket, trains ticket, car rentals, find hotel and hundreds of utilities other in all countries of the world with the most preferential prices.
Booking brings convenience to users, saving time, costs, information quickly and transparently. Besides, when using Booking, customers will know the best information like room rates, room status, address (Map), services (customer reviews) to the same service information with rates to be able to compare. With Booking you will be free to choose the best services with the most preferential prices with just few simple clicks without having to pick up the phone, email or visit 3rd party website. Booking experience, service anytime, anywhere.
WTP PAY
WTB Pay provides and supports customers to transfer and receive money fast, easy to use and absolutely safe. WTB pay helps pay bills, buy air tickets, buy train tickets, movie tickets, reservations, homestays, resorts, luxury resorts and other transactions on mobile with preferential rates and discounts highest stage.
In addition, WTB Pay meets the needs of peer-to-peer payment when traveling between countries. This means that customers can use WTB Pay service anywhere in the world, no need convert to local currency to pay for the service. WTB Pay helps customers save time, costs, money exchange procedures and improve user experience.
PRICE FORECAST
In addition to the advantages such as simple interface fast booking process, Price Forecast feature also allows customers to know the price fluctuations from which given the choice of time to make the trip a most optimal way.
Price Forecast feature analyzes prices, time and flight history for 90 days, algorithms will process data and then offer the possibility of fluctuating fare increases or decreases and fluctuations in ticket prices with high reliability.
PROVIDE TRAVEL PLANS
When customers have needs for tourism but don't have a specific plan, WTB can make travel plans for customers. Just select your starting point and destination, WTB will propose detailed plans for your trip with right price and experience.
Even if customer hasn't yet selected the destination, WTB will solve it by offering destination proposals (depending on the chosen form of tourism) with cheapest price at a fixed time.
For book air ticket service, algorithms will compare many different airlines then offer the most optimal options according to price, time, direct flight or connecting flights,.. so customers can choose.
Not only that, WTB also supports comparing prices of flight dates in different months to fitmost schedules as well as the customer's plan.
TRAVEL SOCIAL NETWORK
With travel social network of World Travel Blockchain, customers can share travel content such as: reviewing travel destinations, sharing experiences, schedules, places to eat, interesting experiences on their omepage.
Customers can also attach descriptions of places or services on their homepage, if anyone uses service via sharing link, customers will receive WTB percent respectively.
In addition, each customer will have a referral code. When inviting friends and relatives to join World Travel Blockchain's WTB Points program through referral code, you can also get additional WTB Points.
After owning WTB, you can use to book tours, book hotel, buy discount voucher at eateries, shopping and use hundreds utilities on World Travel Blockchain platform.
Details

Pre-sales: Oct 10, 2019 - Dec 12, 2019
Token supply: 3,900,000,000 WTB
Total tokens for sale: 1,900,000,000 WTB
Soft cap: 10,000,000 USD
Hard cap: 30,000,000 USD


Legal

Blockchain Platform: TRON
Registration year: 2018


Token info

Ticker: WTB
Type: Cryptocurrency
Token standard: TRC10
Token price in USD: 1 WTB = 0.15 USD
Accepted currencies: BTC , ETH , USDT , TRON
Bonus program:
Round 1: 10/10/2019 - 10/11/2019, Price: $0,1 Bonus Sale 40%
Round 2: 11/11/2019 - 11/12/2019, Price: $0,15 Bonus Sale 30%
Round 3: 12/11/2019 - 12/12/2019, Price: $0,2 Bonus Sale 20%
Token distribution:
70% Of the WTB tokens will be issued for sale during the token sale
11% Of the tokens will be released to the founder
7% Of the tokens will be released for the core members associated with this project
5% Of the tokens will be released for marketing and promotion
5% Of the tokens will be released for advisors, partners, and early investors
2% Of the tokens will be released for bounty rewards
Funds allocation:
30% - Technical development
25% - Reserve funds
15% - Business development
5% - Team
25% - Load portfolio

World Travel Blockchain Roadmap
1
2018-2019
World Travel Blockchain Research
2
Q3 2019
Start Build World Travel Blockchain
3
Q4 2019
Reward Community Join Social WTB
4
Jan 2020
WTB Public Exchange
5
Feb 2020
Launch WTB App IOS & Android
6
Mar 2020
Travel Quick With WTB Pay
7
Q2 2020
1 Million Users App WTB
8
Q3 2020
Free Travel With App WTB Pay
Project team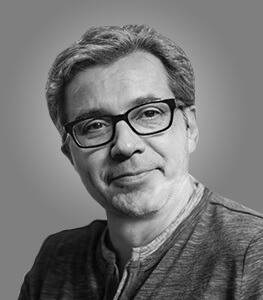 Anthony Phillips
Founder & Chief Executive Officer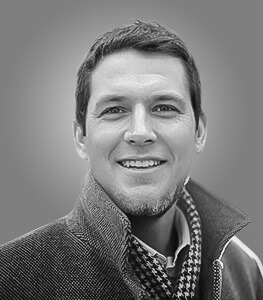 Nelson Davies
Chief Technology Officer
Juan Sanchez
Chief Marketing Officer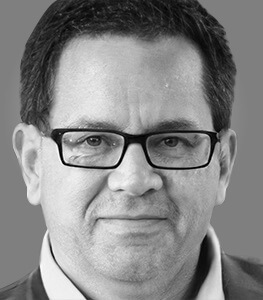 Joseph Robinson
Head of Finance
James Carter
Senior Software Engineer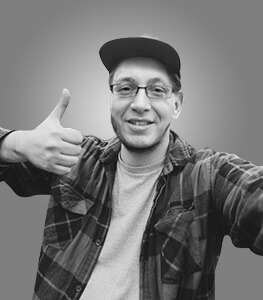 Simon Wright
Full Stack Developer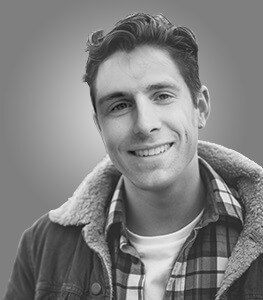 David Harris
Blockchain Developer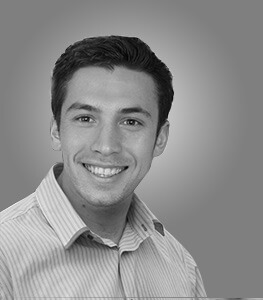 Ray Lewis
Marketing Manager
Social media
How To get a verified Project status
To pass the verification you need to place a our logo on the main page of your website and make an announcement of the listing in your social network accounts. Send us the email in reply with confirmation of the link placement.
Top-Rated Crypto Projects