[WPO] GreenToken (GTK)

Launched by WPO, the GreenToken Network aims at creating the conditions for trust required to optimise the Energy Sector thanks to Distributed Ledger Technologies.

The GreenToken Network is composed of renowned professionals in the energy sector accepting the GreenToken as a means of payment for their goods and services in favour of the Energy Transition.

IMPORTANT: By investing in this business you agree to ourDisclaimer. All information including our rating, is provided merely for informational purposes. CryptoTotem does not provide investment advice.
| | |
| --- | --- |
| Overview | Whitepaper |
What is [WPO] GreenToken
Who we are
WPO is a leading independent European platform for asset management and specialist services in wind power and solar photovoltaic energy. We offer a full range of technical, administrative & commercial, financial, as well as insurance and power aggregation expertise in electricity production from renewable sources
As of Q1-2018, we supervise more than 2,770 megawatts of wind power and 707 megawatts of photovoltaic solar power on more than 300 sites in nine European countries. The average availability of assets managed by WPO is greater than 98%. We inspect more than 1,000 wind turbine nacelles a year (which amounts to climbing Mount Everest more than 10 times each year) and operate on more than 236 solar photovoltaic sites (equivalent to 1,100 rugby fields covered with solar panels).
WPO was created 10 years ago. Our strategic vision at the time was to become the best fiduciary player for wind power and PV solar power plants, also known as third party asset managers, in the energy infrastructure market.
On 31 December 2017, our consolidated sales were about €7 million (versus €2.5 million three years earlier) and we have achieved all the objectives we had set ourselves:
Create a secure pan-European platform, reliable & responsive to customer needs
Lay the foundations for a rapidly scalable organization, both through organic and external growth
Gather an international team with incredibly valuable and supportive skills around the concept of Positive Energy
Gain the trust and loyalty of a diverse and world-renowned customer base
Preserve our sustainability and financial independence
Anticipate the big changes to come in order to keep our leadership and our intellectual competitive advantage
Our key mission, passion and urgency is to actively participate in the fight against climate change by helping our clients produce and supply safe, traceable and inexpensive renewable energy to the world. This, in our view, is key to the successful energy transition the world needs.
Our ultimate ambition is to become a world leader in renewable energy, one of those few truly disruptive 'unicorns' that bring new dimensions to their own industry.
Details

Pre-sales: May 13, 2020 - Sep 07, 2020
Public sales: Sep 08, 2020 - Nov 12, 2020
Soft cap: 1,500,000 EUR
Hard cap: 10,000,000 EUR


Legal

Blockchain Platform: Ethereum
Registration country: France
Registration year: 2008
Office address: 22 rue de Palestro 75002 Paris
Victoria House 19-21 Ack Lane East Bramhall Greater Manchester SK7 2BE
3013 Lake Drive Citywest Campus Dublin 24 D24 PPT3
Waterfront building Box 190 10123 Stockholm

Token info

Ticker: GTK
Type: Utility-token
Token standard: ERC20
Token price in EUR: 1 GTK = 0.95 EUR
Accepted currencies: EUR, BTC, ETH

[WPO] GreenToken Roadmap
1
1995
Wind Prospect Ltd builds and operates its first wind farm: Haverigg, in the UK.
2
2008
Wind Prospect SAS, a subsidiary of Wind Prospect Group Ltd, is created in France for wind asset management and advisory services. It soon becomes a leader of technical due-diligence in this fast-consolidating sector.
3
2010
Wind Prospect Operations Ltd is created in the United Kingdom and Ireland.
4
2011
The solar business stream is launched.
5
2012
Wind Prospect SAS becomes independent of Wind Prospect Group Ltd.
6
2013
Wind Prospect SAS launches its inspections business stream.
7
2014
Wind Prospect SAS enters the German market.
8
2015
Wind Prospect SAS and Wind Prospect Operations Ltd merge. The Wind Prospect Operations Group is born.
9
2016
Group operations expand to Sweden, Luxembourg, Finland, Austria and Italy.
10
2017
Wind Prospect Operations Group changes its name to WPO and releases its new visual identity.
11
2018
10 years of success and profitable growth. We launch our GreenToken project to accelerate the Energy Transition.
12
2019
WPO services over 5 GW across 600 wind and solar sites in 10 European Countries.
13
2020
Public GreenToken Sale (ICO).
Project team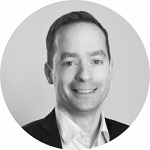 Barthélémy Rouer
Partner, CEO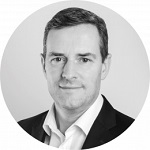 Duncan Levie
Partner, Managing Director | Sales & Business Development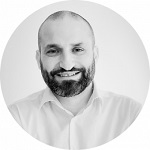 Alexandre Bertrand
Partner, Managing Director | Digitalisation & Data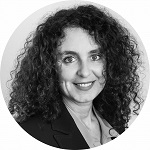 Lara Moretti
Director, Human Resources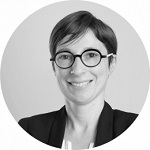 Delphine Hubas
Director, Health & Safety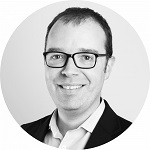 Youri Pasquier
Director, Information Systems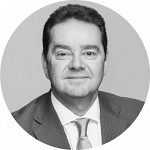 Hervé Gagnaire
Director, Finance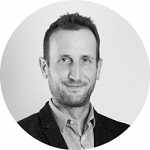 Christophe Cuzol
Director, Operations
Social media