Zebapp (ZEB)

IEO

ZebApp DeFi Ecosystem assets ZEB Token and USDz acts as a bridge between Ethereum digital assets and real-world assets while allowing holders to earn interest completely on-chain transaction.

IMPORTANT: By investing in this business you agree to our Disclaimer. All information including our rating, is provided merely for informational purposes. CryptoTotem does not provide investment advice.
| | |
| --- | --- |
| Overview | Whitepaper |
What is Zebapp
A permission-less and fully decentralized protocol to earn interest on any Ethereum digital asset backed by real-world assets represented on-chain. ZebApp Ecosystem Assets ZEB Token and stable coin USDz is building a vibrant global community to provide a decentralized, transparent and permission-less environment to empower all peoples to again earn interest on their currency.
ZEB Token & USDz are Ethereum based and decentralized protocol that allows the creation of ZebApp DeFi Ecosystem. USDz - a new DeFi native asset class that allows any holder of an Ethereum based digital asset to earn interest and is backed by real-world assets backed by blockchain.
Zeb protocol operates in a complex but transparent manner, so anyone can readily understand it as well as verify the veracity of the on-chain assets and collateralize their assets.
ZebApp Features
Earn Interest
Deposit your preferred into Earn Interest to start accruing interest daily to grow your crypto assets without any effort.
Swap
ZebApp Swap is the most intuitive way to swap ERC20 tokens with the best price by splitting the order across DEX with high liquidity.
Get Fiat Money
Hold you crypto and getting access to fiat money. Use your crypto assets as collateral for getting a loan and another borrower scrutiny for approval.
No Risk
Don't lose your mind checking all the rates on different DeFi protocols and DEXes, Let ZebApp do the dirty work and save your time.
Secure
ZebApp is completed multiple and incremental security audits. All crypto assets are stored on cold multi-signature wallets with distributed key storage.
Low Fees
Very low fees for international transaction. Cryptocurrencies involve peer-to-peer transactions, meaning they eliminate brokerage or middleman fees.
Legal

Blockchain Platform: Ethereum


Token info

Ticker: ZEB

Zebapp Roadmap
1
2020 Q1
Start of the ZebApp idea & Company information.
Build strong team.
Start developing.
Planning to create a strong community.
2
2020 Q2
Optimized and improved technical and economic aspects of ZebApp.
3
2020 Q3
Contract Deployed on Etheureum Blockchain.
WEB release.
Airdrop Introduction.
IEO/privet sell.
Exchange listing.
4
2020 Q4
Trading competition.
Contest in exchange for pro trader.
Create a great valuable Token in Exchange.
CMC top 100 in rank.
First partnership event.
Feedback gathering for platform optimization.
Mobile wallet release.
5
2021 Q1
Mainnet launch.
Own Blockchain release.
V2 release WP.
Project team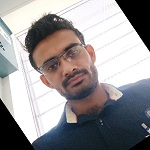 Alpesh Dholariya
Founder & CEO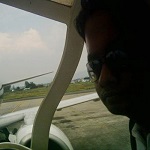 Md Tanvir Rahaman
CTO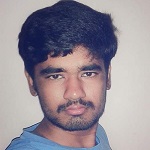 Jeyakumar Reddy
Lead, UI/UX Developer
Social media
MVP