AIVON

ICO

AIVON is a decentralized blockchain platform and protocol built on an Artificial Intelligence (AI) network and a community of human experts working together to generate normalized and enhanced metadata for video content.

IMPORTANT: By investing in this business you agree to our Disclaimer. All information including our rating, is provided merely for informational purposes. CryptoTotem does not provide investment advice.

Overview

| | |
| --- | --- |
| Project industry | Media |
| Product type | Ecosystem |

Whitepaper

What is AIVON

Abstract

Artificial Intelligence Video Open Network (AIVON) is a decentralized, open-source blockchain protocol and ecosystem built on a consensus network of Artificial Intelligence (AI) computing resources and a community of human experts, used to generate normalized and enhanced metadata for video content. Developers can build Decentralized Applications (DApps) on top of the AIVON protocol. Platform participants can either run AI nodes or provide expertise and be rewarded with AVO Tokens.

AI Computer Vision algorithms running on nodes using CPU/GPU resources will be used to scan media files, generate enhanced metadata including time-coded tags, classification, categories, transcripts and translations, and an index of the video objects. Humans with expertise in tagging, editing and translation can participate in the AIVON shared economy to help with the verification, validation and/or creation of video metadata. AI Machine Learning algorithms will continually learn from the actions of AIVON community to become better and smarter. AIVON will empower the community with tools to enable the community to moderate, review, verify the meta-tags, categorize, transcribe and/or translate content, as well as provide economic incentives to encourage this activity through AVO Tokens.

A key feature of this project is our trademark content safety index known as a ContentGraph. The AIVON platform will use AI to define a confidence score for each of several content safety attributes, such as: nudity, adult, offensive language, hate speech, violence, guns, alcohol, religion etc. Similar to MPAA ratings for movies but more granular and covering online video content, these scores will then be combined into an array of numbers called a ContentGraph, which will enable programmatic determination of content suitability based on some numeric-filter criteria. The content safety attributes are extensible and new attributes such as 'gender bias' can be added at any time the AI has capability to recognize such content.

Our current company iVideoSmart (IVS) already has a world-class platform for content streaming and delivery and innovative video advertising technologies. IVS has a global reach of over 500 million addressable users who will all be able to participate in the AIVON community giving AIVON instant scale plus mass usage of the AIVON utility token.

The challenge for AIVON is to decentralize operation of the AI and human expert community on top of a consensus protocol, so that all sorts of Decentralized Applications (DApps), whether free or commercial, can reap the benefits of the AIVON protocol with much better metadata and ContentGraph. One of the first DApps to be built on top of the AIVON protocol will be an Open Video Search Engine that will offer a transparent and ubiquitous index and search engine for online video curated and maintained by the community.

AIVON will open this blockchain protocol and ecosystem for use by third-parties, including content distributors, publishers and advertisers. This will help AIVON achieve broad adoption and network effects benefiting all participants. The blockchain implementation will achieve this with smart contracts between the content owners, advertisers, distributors and service providers. The smart contracts will maximize utilization by enabling dispatch of jobs to the most productive service providers and grant incentives to promote better quality.

Our Solution

Our solution known as AIVON is a decentralized, open-source blockchain protocol and ecosystem being built on a consensus network of Artificial Intelligence (AI) computing resources and a community of human experts, working together to generate normalized and enhanced metadata for video content. This enhanced metadata will be the basis for the AIVON protocol's first decentralized application - an open search engine for video, one that is decentralized, indexed and maintained by our community.

AIVON believes that Internet and services on the Internet must be decentralized or else there is too much power in too few powerful hands. AIVON focuses on decentralizing and democratizing online video, giving power back to Internet users. The problem of having the power of the Internet in just a few hands is that there is little or no transparency and even if these few companies mean well, they are now so big that there are many ways to destabilize them. In 2017, both Google and Facebook faced major scandals of bad actors taking advantage of loopholes in the system. Google's YouTube was compromised multiple times with users posting content that was malevolent creating brand and content safety controversies. Facebook faced both a fake news problem and a data breach by Cambridge Analytica. This is why AIVON is applying blockchain to content and the underlying metadata that powers content cataloging, indexing, search, discovery, trade and monetization and AIVON believes that this will be the backbone of a decentralized video open network and search engine that could act as a check and balance on FAANG.

Artificial Intelligence

Specialized AI algorithms will be deployed on AI nodes, of which the CPU and GPU resources can be used to scan media files, generate the enhanced metadata including time-coded tags, classification, categories, transcripts and translations, and an index of the video objects. Anyone with a reasonably powerful computer can establish an AI node and join the AIVON network. Load will be decentralized and distributed across the AIVON network, similar to how SETI@home and other distributed crowdsourced computing projects timeshare computing resources.

Each video object, such as a complete program or extracted clip, will be assigned a unique identifier using the Entertainment Identifier Registry (EIDR). The EIDR provides global unique identifiers for the entire range of audiovisual object types that are relevant to entertainment commerce.

AIVON nodes will record their metadata in JSON format anchored to the Ethereum blockchain. Most of the metadata will not be stored directly in the blockchain, but linked to it using the EIDR identifier. This is because the size of the data can be quite large, especially when you include transcripts and translations.

A key feature of this project is the generation of a trademark content safety index known as a ContentGraph. The AIVON platform will use AI to define a confidence score for each of several content safety attributes, such as: nudity, adult, offensive language, hate speech, violence, guns, alcohol, illegal drugs, religion etc. These confidence scores (each from 0-9) will be combined into an array of numbers. This short string of numbers, called a ContentGraph, will enable programmatic matching of content and context, for optimal A ContentGraph can be visualized as a bar graph where content attributes are plotted along the horizontal axis and confidence scores plotted on the vertical axis. There will be attributes where the confidence is zero and the feature is not detected. The left-to-right ordering is reserved based on the schema, so that two or more ContentGraph patterns can be compared. Accessing attributes involves a single subscript which represents an array index (e.g. graph [6] returns the value of the 6th element - guns). The number of positions corresponding to specific attributes being recorded can increase over time, without affecting other uses of the graph.

Is AI any good at detecting scenes involving nudity, violence or guns? To some degree yes. it has been shown that AI algorithms can reliably (95% accurately) detect objects such as guns within video content - even grainy CCTV footage. Nudity detection is a bit more challenging, but it has been reported to be reliable on still images. According to one widely referenced paper on the subject: "the algorithm is indeed able to provide good recognition rates for nudity even at the frame level, achieving, in the best case, a value of 93.2% of correct classification. The results also indicate that the proposed voting scheme significantly enhances the recognition rates for video segments, solving some ambiguities and frames misclassifications". This shows that nudity detection involving a temporal component is even more accurate.

Decentralized Applications (DApp) and traditional applications can use ContentGraph to automate the determinations of content suitability and brand safety. We believe that ContentGraph will not only solve many problems for the content industry, such as search and discovery, but it can also become an industry standard much like MPAA Rating. It will also help solve the problem of contextual relevance for video advertising by adopting the IAB Content Taxonomy standard set of categories, which are already widely accepted in the publisher and advertising industry and applying numerical confidence indexes which are determined by AI algorithms.

ContentGraph has many interesting features, such as extensibility to add new content safety attributes, addressing the need to stay relevant as social norms change over time. If the AI can be trained to recognize new safety attribute in video content, the attribute can be added to ContentGraph by adding a single digit, without affecting the other attributes or earlier uses of the graph.

Another feature of ContentGraph is the ability to derive other indexes by applying filters. For example, one might be specifically interested in just 3 attributes: nudity, offensive language and violence. So, the numeric values of these attributes could be added (e.g.- graph [1] + graph [3] + graph [5]) to create a single digit 'Disney Rank' or similar derivative index.

Details

Public sales: Sep 10, 2018 - Oct 10, 2018
Token supply: 350,000,000
Hard cap: 18,000,000 USD(fiat)


Legal

Country limitations: China,


Token info

Ticker: AVO
Type: Utility-token
Token price in USD: 1 AVO = 0.16 USD
Accepted currencies: USDETH
Token distribution:
35% - Token Sale
22.5% - Community Development
20% - Founders and Team
15% - Market Development
7.5% - Advisors
Funds allocation:
30% - R&D
25% - Operations
20% - Platform Costs
20% - Marketing
3% - Legal & Accounting
2% - Admin


Social media

Claim admin rights for this project

AIVON NEWS

Tweets by BitTorrent
How To get a verified Project status
To pass the verification you need to place a our logo on the main page of your website and make an announcement of the listing in your social network accounts. Send us the email in reply with confirmation of the link placement.
Top-Rated Crypto Projects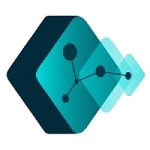 IEO
CryptoDaily™ is an award-winning, successful media outlet that reports on and chronicles the blockchain economy and cryptocurrency markets. Founded in 20 ...
| | |
| --- | --- |
| Start IEO | May 15, 2020 |
| End IEO | Jul 01, 2020 |
| Received | Pending |
| Goal | $ 5,000,000 |